As an Amazon Associate we earn from qualifying purchases.
There are several reasons why ladies prefer to wear a push up bra over a standard t-shirt bra. Push up bras are reliables in go-tos. Whether it's to improve their desired body shape in a specific shirt or dress. So just how does a push up bra work?
​How Does a Push Up Bra Work?
​The overall goals a push up bra has are to uplift a women's assets and to enhance one's cleavage. To do this, ​you need a great push-up bra with underwire to help enhance assets.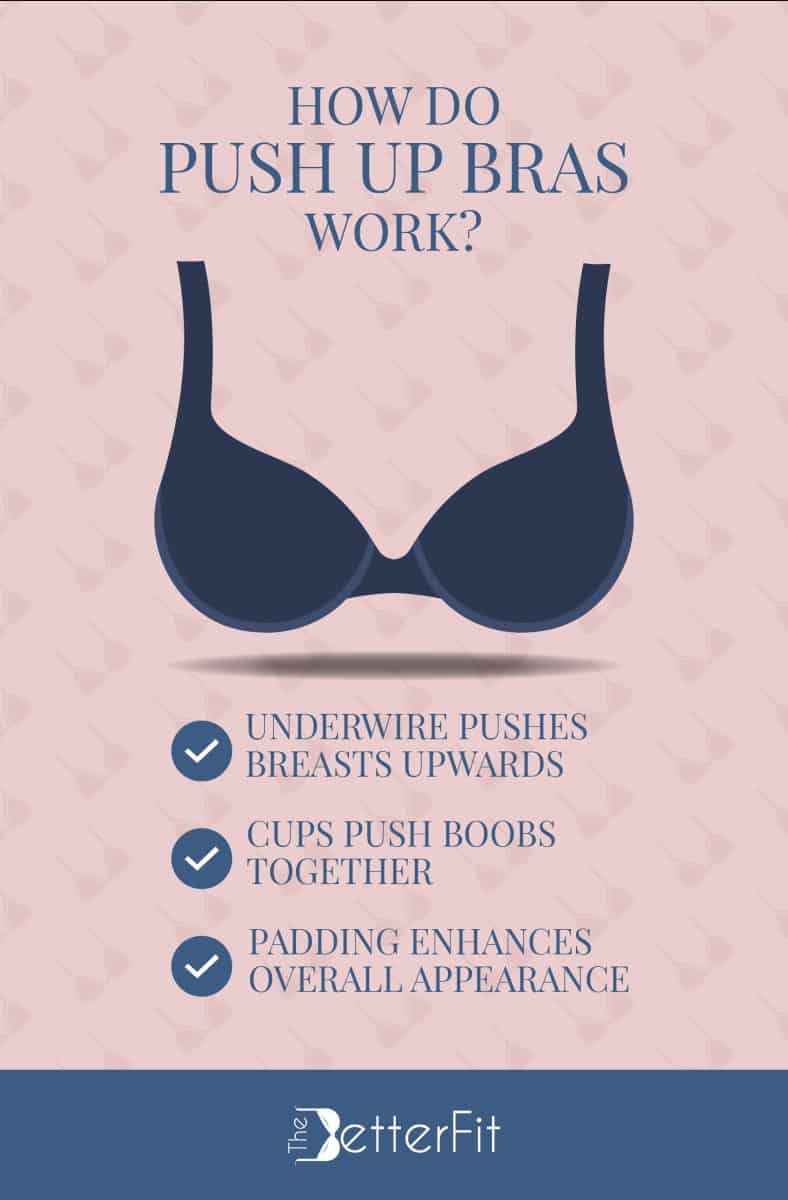 Or, a push up bra can have extra added padding to help with the overall appearance of one's boobs. Because of the underwiring – or other added push up bra mechanisms if there is no underwiring – your boobs are pushed up and enhanced.
This then leads to a greater appearance of a deeper cleavage, and larger breasts. If you're just looking for an increase in overall cup size, you will want to invest in one of the top padded push up bras.
Through these different mechanisms, a push up bra can help uplift your breasts and create more cleavage. While all push up bras have the same goal in mind, there are different styles and designs you can find as you search for the push up bra style that fits your body (and lifestyle) best.
They Include Underwire
​How do push up bras work? A lot of popular push up bras have very durable and high-quality underwiring. This helps them achieve the uplifted appearance you are looking for.
While there are many different forms of push up bras, underwiring is a tried and true practice. Your favorite push up bra may be one with a durable underwiring.
When we talk about underwiring in a bra, we talk about the sturdy material that rests under your boobs (when you're wearing a bra). This helps keep them secure and uplifted.
While proper padding also helps with this look, the underwiring is key to looking natural and uplifted (It is also one of the ways in which your strapless bra stays up and on).
However, there are some people who really don't like underwired push up bras. They may have yet to find one that is comfortable for them. Never continue to wear a bra that constricts your chest or causes you pain in any way!
While underwired bras may be popular, there are other fantastic push up bras. These are made in different ways, with different mechanisms. You can wear one of these and still get that ideal uplifted look.
Can They Be Wireless?
​Maybe you've tried to fall in love with push up bras with underwiring, but can't make the commitment because you don't feel comfortable wearing them. If that's the case, you might want to try out wireless push up bras.
As the name suggests, wireless push up bras are push up bras without the underwiring. While it doesn't have this common push up bra feature, most wireless bras (as long as they are of high-quality material) still help enhance one's assets.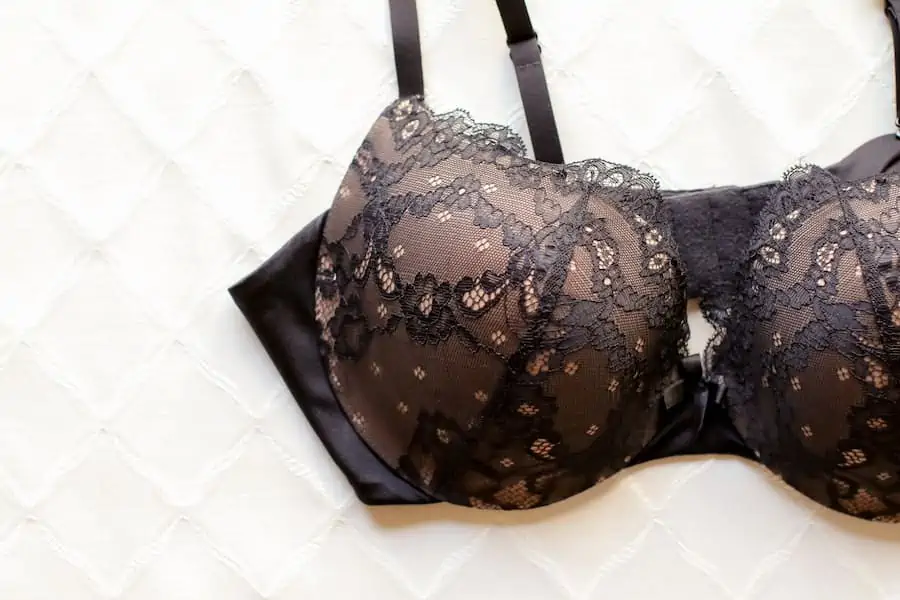 Wireless bras manage to uplift your boobs through support bands, different padding, and adjustable bra straps that help to comfortably raise your breasts.
They work great for all cup sizes and have various ways to help enhance your features. Maybe you want help to lift your boobs or to add a cup size.
While a lot of people love wireless push up bras, some women do opt to still use bras with underwiring (even if it's a bit more uncomfortable).
While wireless is great, some women don't feel that it offers the most stability and support, something that bras with underwiring tend to succeed at.
They Include Padding
​Padding is such an important feature when talking about push up bras. While almost all push up bras will have some sort of padding material in their bras to help uplift one's boobs, it's important to know the amount (or level) of padding you should look for.
For the most part, if you're looking to enhance your overall breast appearance or raise a cup or two, you're going to want to look for push up bras with more padding.
Extra padding can help naturally enhance your whole breast, not just push up your breast size as it currently is. Therefore, those looking for bras that enhance their assets up to one or two cup sizes tend to invest in bras that have more padding than the average push up bra.
With this said, if you already have larger breasts, you're going to want to stay away from overly padded push up bras.
Sadly, there are undergarment brands out there that tend to always make D cup push up bras overly padded. Avoid these. Find a push up bra ​whose padding is natural and feels comfortable on you at all times instead.
​Different Padding Material
​Push up bra padding tends to be the same in most push up bras and undergarment brands. However, for those wanting a more natural look, try looking into bras that come with water or jelly padded inserts, also known as water bras.
These water or jelly inserts can adjust better to the actual shape of your boob. This results in a more natural enhancement of your current assets. These different types of padding inserts don't work for everyone.
Some women choose to just keep it simple and regular with the average pads. Find out what works best for you and your lifestyle. Also, find out what feels best for you and your breasts.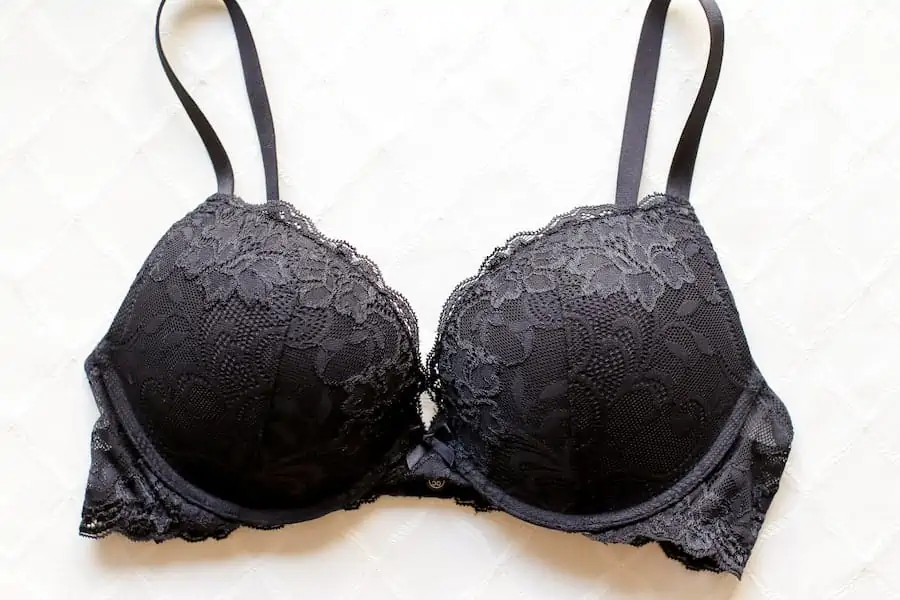 Do Push Up Bras Only Work for Those with Smaller Breasts?
​A very common myth regarding push up bras is that only those with smaller breasts (say, A cups) can wear push up bras. This is simply not true!
Those with smaller breasts can enhance their assets by wearing a ​top rated push-up bra to increase your chest size. This might be by creating more cleavage or investing in a bra that can enhance their overall cup size.
Also, women with small boobs that sag might look for bras that give their chest a boost. Push up bras are great for this and can bring your boobs back up to where they once were.
But, even women with larger breasts can wear push up bras! Push up bras help shape and uplift all boobs, regardless of what size they are.
Women with larger breasts like to wear push up bras when they are looking for a little lift. Maybe they want to help rock that dresses or to help naturally uplift their boobs when wearing a t-shirt.
Point is, all women can wear push up bras if they want to!
Are There Different Types of Push Up Bras?
​There are actually many different types of push up bras, all with different goals to help enhance one's breasts.
While all of them have the goal of uplifting, some of these push up bras were only created to uplift one's breasts slightly. Other push up bras were created to raise one's breasts a whole one or two cup sizes.
Comparing Types of Push Up Bras
| Push Up Bra | Effect | What to Look For |
| --- | --- | --- |
| Gentle lift | Half a cup size raise | Light padding |
| Medium lift | One whole cup size raise | Light to moderate padding and underwire |
| Extreme lift | Two cup size raise | Thick padding and underwire |
​Gentle Lift
​For those looking for just a gentle lift (about a half a cup size raise), you're going to want to look for a level one push up bra. These level one push up bras manage to uplift your breasts just slightly, but not too much (or not more than one full cup size).
This is perfect for those who are looking for a way to enhance their assets just slightly, whether it's for a dress or a t-shirt.
​Medium Lift
​For those looking for a medium lift, you're going to want to look for a level two push up bra. These level two push up bras give you a medium or moderate lift, which tends to result in a raise in one whole cup size.
Level two push up bras also really help increase and enhance your cleavage (much more so than level one push up bras). A lot of times, medium-lift push up bras are the most popular push up bra type.
These bras are able to enhance your assets in a very subtle and natural way.
This type of bra is also a good place to start if it's your first time buying a bra, or when you can't decide if you want a gentle lift push up bra or an extreme lift push up bra.
​Extreme Lift
​Want to enhance your breasts to a full two cup size? Then you're going to want to look for level three push up bras.
These bras can enhance your breasts up to two cup sizes (and still make your boobs look natural), as well as greatly increase your cleavage by gently ​pushing your breasts together​.
If you're a 32B, you'd become a 32D after wearing a level three push up bra. While some people might be scared to try a push up bra with such an extreme lift, these bras really do result in quite natural outcomes.
Make sure you find a bra that fits you comfortably so you can gain the best results, as well as look the most natural as you wear your push up bra.
​What are Common Push Up Bra Benefits?
​Of course, the main benefit of wearing a push up bra is the fact that your breasts become uplifted and enhanced. Sometimes, they even go up a cup size or two. Below are the common benefits:
​Go Up a Cup Size
Support for Women with Larger Breasts
Provides a Natural Lift
For the most part, women decide to wear push up bras because they want to uplift their current assets and create more cleavage. Because push up bras manage to actually seamlessly do this, these are major benefits for all women.
​Go Up a Cup Size
Of course, when we're talking about enhancing one's assets through wearing a push up bra, we're talking about women who want to go up a cup size.
A lot of times, high-quality push up bras help women go up a cup size just by the way the bras are created. However, now, there are much other push up bras that say they will help enhance your breasts to go up even two cup sizes.
These are perfect for those with smaller breasts who want a bit more enlargement. This benefit is obviously going to be more beneficial to those who have smaller breasts, versus those who have larger ones.
But the benefit can't be ignored. This benefit can be especially helpful when wearing low cut dresses or tops, or to help with the natural shape of how a shirt is worn.
​Support for Women with Larger Breasts
​Some women with larger breasts grow wary when the topic of push up bras comes up (and for accurate reasoning). However, push up bras can actually bring more support to those with larger breasts.
There is a huge myth that those with larger boobs can never wear a push up bra, or can never find a push up bra that is comfortable.
While there really, truly, are only a few undergarment brands that accurately create push up bras for women with larger assets, women can wear push up bras.
A lot of women with larger chests can find more support when wearing push up bras because of the added padding or underwire support.
Often times, push up bras for larger breasted women ​can even come in full coverage cups that help mold and shape their breasts for a much more flattering figure.
​As we discussed above, though, women with larger breasts should never invest in a push up bra that comes with a lot of padding. This could be very uncomfortable and result in an unnatural uplift.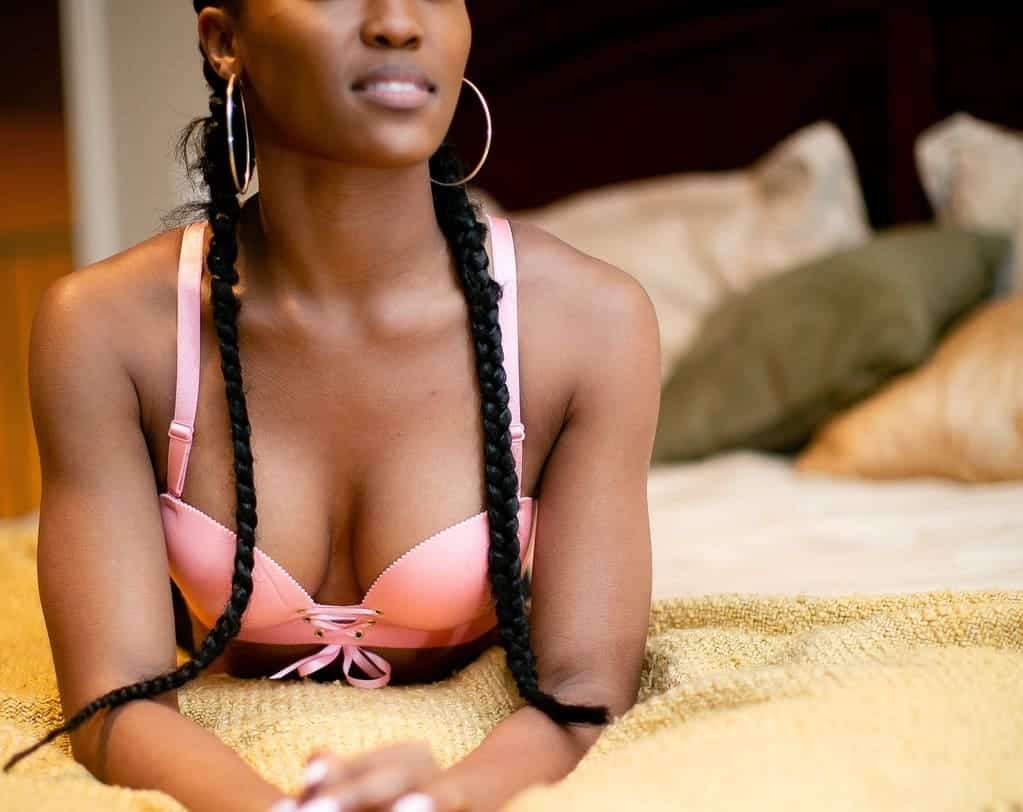 Provides a Natural Lift
​Once you find the push up bra that fits you comfortably and perfectly, the benefits are very easy to see. While enhancement is ideal, the natural lift and overall appearance is also very important.
You don't want to look unnatural in any way. Luckily, for the most part, push up bras can make your assets look very natural and uplifted at the same time.
Plus, a push up bra can also enhance your cleavage very naturally, as well.
What Is a Push-Up Bra? (Yes, You Should Try One)
​Related Questions
What Happens If You Wear Push Up Bras Everyday?
If you wear a push up bra everyday, you can give your breasts a more lifted and defined look. However, you may also risk chafing on the lower part of the breasts because of the thick padding and underwire.
Is a Push Up Bra Good For Sagging Breasts?
Push up bras are excellent options for sagging breasts because they lift the breast tissue to create a more contoured bust line. They also push the boobs together to enhance cleavage for deep-neck clothes.
How to Choose the Right Push Up Bra?
To select the right push up bra, make sure to pick your actual band and cup size. You should also consider the padding's thickness and the material of the underwire.
Conclusion
​Push up bras work by enhancing a women's breasts naturally and comfortably. This can be achieved through an underwire bra, a wireless bra, or a padded bra (or a mixture or hybrid of these options).
The ideal push up bra is comfortable, yet still helps uplift a women's breasts while also creating more natural cleavage.
Once you find a push up bra that fits and is comfortable for your body, it's very easy to both see and experience the benefits firsthand.