As an Amazon Associate we earn from qualifying purchases.
A push up bra has been a closet staple among women for years. However, some ladies still need to fully understand how it works, preventing them from maximizing the power of this style. In this article, I'm going to explain how does a push up bra work and the bra benefits.
​How Does Push Up Bra Work?
A push-up bra works by combining a wired band, straps, and padded cups to lift the breast tissue, making the breasts look more prominent and closer together. The wire shapes the bottom of the bust, while the foam pushes the breasts up to create a fuller bust and more prominent cleavage.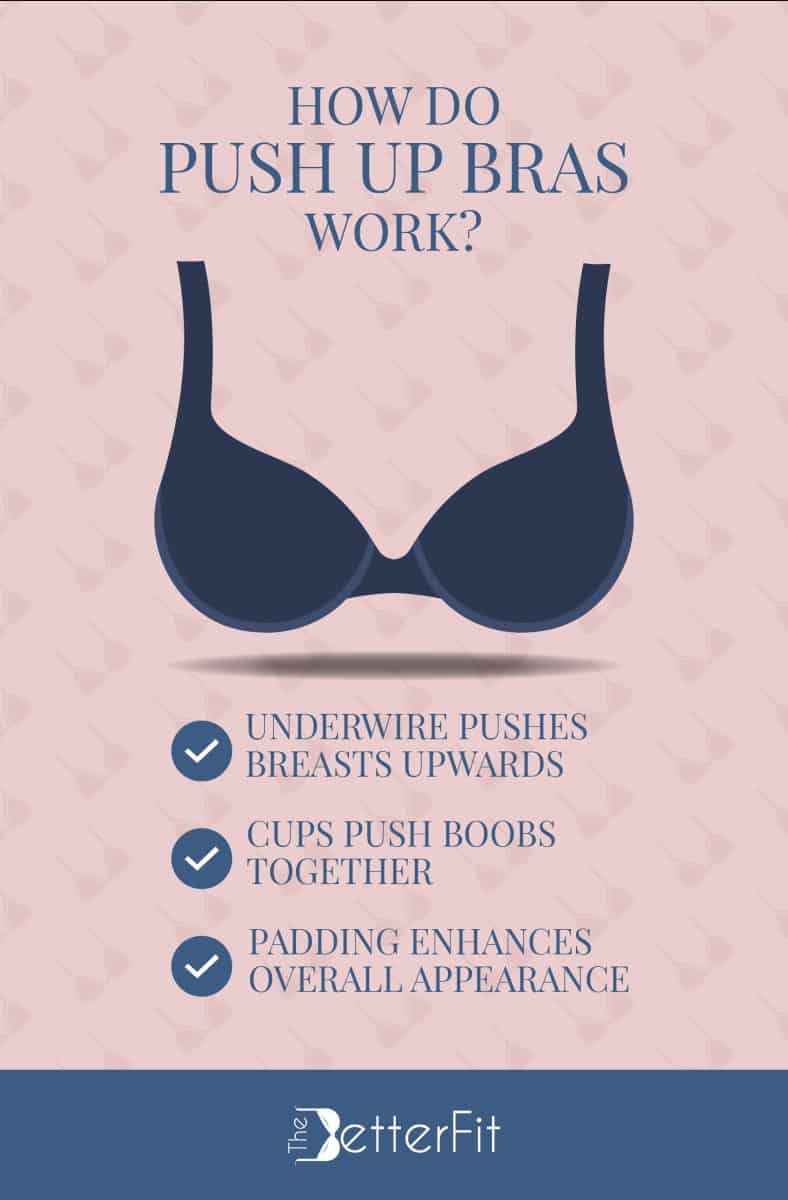 Through these different mechanisms, a push up bra can help uplift your breasts and create more cleavage. While all push up bras have the same goal in mind, there are different styles and designs you can find as you search for the push up bra style that fits your body (and lifestyle) best.
Wired vs Wireless Push-Up Bras
​The overall goal of a push up bra has been to uplift a woman's assets and enhance one's cleavage. To do this, ​you need a great push-up bra with an underwire to help accentuate assets.
However, there are some people who really don't like underwired push up bras. This is where you may consider choosing between a wired and wire-free push up bra.
Wired Push Up Bra
When I talk about underwiring in a bra, I'm going to focus on the sturdy material that rests under your boobs (when you're wearing a bra). This helps keep them secure and uplifted.
A lot of popular push up bras have very durable and high-quality underwiring. This helps them achieve the uplifted appearance you are looking for. While there are many different forms of push-up bras, underwiring is a tried and true practice. Your favorite push up bra may be one with durable underwiring.
While proper padding also helps with this look, the underwiring is key to looking natural and uplifted. It is also one of the ways in which your strapless bra stays up and on.
Wireless Push Up Bra
Never continue to wear a bra that constricts your chest or causes you pain in any way! While underwired bras may be popular, these are made in different ways, with various mechanisms. You can wear one of these and still get that ideal uplifted look.
​Maybe you've tried to fall in love with push up bras with underwiring yet can't make the commitment because you don't feel comfortable wearing them. If that's the case, you might want to try out wireless bras first.
As the name suggests, wire-free push up bras are push up bras without the underwiring. While it doesn't have this common feature, most wireless bras still help enhance one's assets.
Wireless bras manage to uplift boobs through support bands, different padding, and adjustable bra straps that help raise your breasts comfortably. While a lot of people love wireless push up bras, some women don't feel that it offers the most stability and support, something that bras with underwiring succeed at.
Padded vs Unpadded Push Up Bra
​Padding is such an important feature when talking about push up bras. While most bras will have some sort of padding material in their bras to help uplift one's boobs, it's important to know the amount (or level) of padding you should look for.
Padded Push Up Bra
A push up bra can have extra padding to help with the overall appearance of one's boobs. This helps in making small boobs look bigger and leads to a greater appearance of a deeper cleavage and larger breasts.
Some women choose to just keep it simple and regular with the average pads. Find out what works best for you and your lifestyle. Consider these aspects when you want to use padding.
If you're just looking for an increase in overall cup size, you will want to invest in one of the top padded push up bras.
For the most part, if you're looking to enhance your overall breast appearance or raise a cup or two, you're going to want to look for push up bras with more padding.
Extra padding can help naturally enhance your whole breast, not just push up your breast size as it currently is. Therefore, those looking for bras that enhance their assets up to one cup size tend to invest in bras with more padding than the average push up bra.
If you already have a large cup size, you're going to want to stay away from overly padded push up bras.
There are undergarment brands out there that tend to make D cup push up bras overly padded. Find a push up bra ​whose padding is natural and feels comfortable on you at all times instead.
For those wanting a more natural look, try looking into bras that come with water, jelly, or silicone padding inserts, also known as water bras. These water or jelly inserts can adjust better to the actual shape of your boob.
Unpadded Push Up Bra
You can still achieve a push-up effect without padding if the bra has contoured cups that can push the boobs together. For example, you can try unpadded plunge bras for a C cup size to lift the breast tissue and center it.
However, this can be challenging for ladies with a small cup size since the foam padding is necessary to add volume.
Strapped vs Strapless Push-Up Bra
Bras can either be strapless or have shoulder straps. Both have benefits and drawbacks, depending on your needs or clothing situation.
Strapped Push-Up Bra
Most push-up bras have center-pull shoulder straps. However, you may also consider multi-way straps that can transform into a racerback or halter.
Strapless Push-Up Bra
You can choose a strapless push-up if you find it challenging to keep pesky bra straps on or hide straps underneath a sleeveless t-shirt or dress. This can be pretty tricky to wear if you have a well-structured bra.
Why Use a Push-Up Bra?
Push-up bras come with wired bands, padded cups, and shoulder straps to improve bust size. These are among the reasons why you should wear this bra style.
​Go up a Cup Size
Of course, when I'm talking about enhancing one's assets through wearing a push up bra, I'm talking about women who want to go up a cup size. A lot of times, high-quality push up bras help women go up a cup size just by the way the bras are created.
There are many other push up bras that say they will help enhance your boobs to go up a cup size. These are perfect for those with smaller breasts who want a bit more enlargement.
This benefit will obviously be more valuable to those with a smaller bra size than those with larger ones. Likewise, this effect can be especially helpful when wearing a low-cut dress or t-shirt to help with the natural shape of how a shirt is worn.
Get ​Support for Women With a Larger Bust Size
​Some women with larger breasts grow wary when the topic of push up bras comes up (and for accurate reasoning). However, push up bras can actually bring more support to those with a larger cup size.
A lot of women with larger chests can find more support when wearing push up bras because of the added padding or underwire support. Oftentimes, push up bras for a woman with a larger bust size ​can even come in full coverage cups that help mold and shape the bust for a much more flattering figure.
​As I discussed above, women with larger breasts should avoid push up bra that comes with a lot of padding. This could be very uncomfortable and result in an unnatural uplift.
Achieve a Natural Lift
One of the main benefits of wearing a push up bra is that your cup size becomes uplifted and enhanced. Sometimes, they even go up a cup size or two.
Women decide to wear push up bras because they want to uplift their current assets and create more cleavage. Because push up bras actually manage to do this, these are major benefits for all women.
However, the challenge is ​not to make it obvious your bra has foam padding. You don't want to look unnatural in any way. Luckily, for the most part, push up bras can make your assets look very natural and uplifted at the same time.
Improve Breast Shape
Wearing the right kind of bra can improve breast shape. Remember that the cups and band directly affect the position of your boobs.
A push up bra is an excellent choice for ladies with conical and wide-set breasts. The cups will seamlessly draw the boobs toward the center of the chest.
This style also suits those with a bell-shaped breast or asymmetrical breast shape. The wired bands offer projection for bottom-heavy boobs, while the padding provides additional shaping.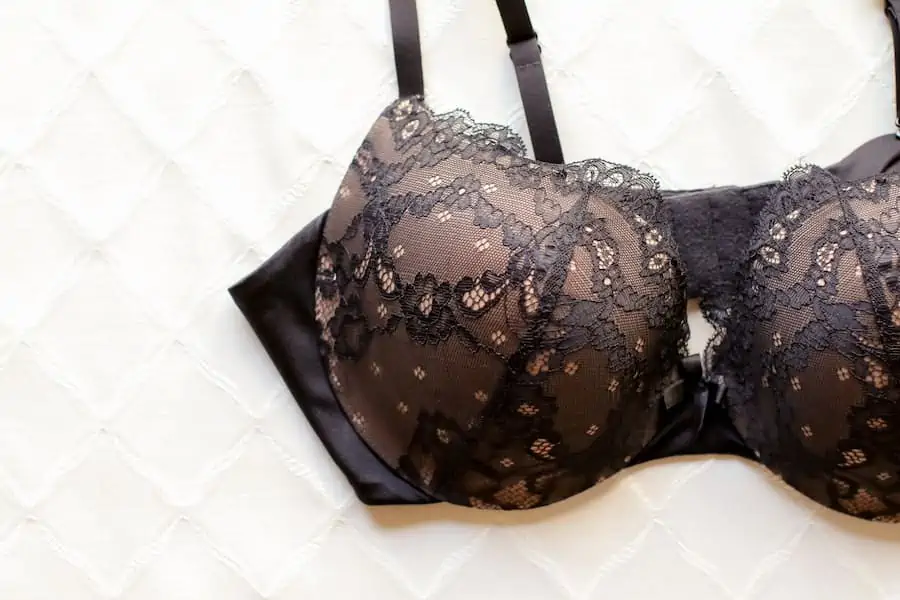 Use a Versatile Bra Style
You can wear a push-up bra under almost any type of clothing, whether it's a dress with a rounded neckline or a t-shirt with a plunging neckline.
Once you find the push up bra that fits you comfortably and perfectly, the benefits are very easy to see. While enhancement is ideal, a natural lift and overall appearance are also very important.
Boost Your Confidence
Some women crave prominent cleavage, while others simply want to find the right bra to sculpt their breasts. Either way, finding a well-fitting push-up bra can boost your confidence when styling clothes.
Who Can Wear a Push-Up Bra?
Push up bras generally suit most women. However, there are certain situations where women would benefit the most from wearing a push up bra.
Women of any cup size: They work great for all cup sizes and have various ways to help enhance your features. Whether you have an A, B, or C cup, you can find push up bra cups that would fit your bust properly without your breast spilling out to the sides or top.
Women who want to increase bust size: You can choose the level of padding to enhance the bust shape if you want to avoid stuffing bras to increase bust size.
Women with smaller breasts: Women with small boobs that sag might look for bras that give their chest a boost. The design of the cups pushes the boobs inwards to create a fuller look.
Women with larger breasts: Even if you have a large cup size, you can wear push up bras for a little lift. Maybe you want to help rock your new dresses or to help naturally uplift their boobs when wearing a t-shirt.
Women with fuller breasts: These bras push the breasts together to give a prominent cleavage. This is a good choice for those with equal tissue at the top and bottom.
Women with close-set boobs: Close-set breasts have minimal space between the boobs. A push up style can create breast separation to avoid a uni-boob look.
Women with sagging breasts: Push up bras are excellent options for sagging boobs because they lift the boobs to create a more contoured bust line. They also push the boobs together to enhance cleavage for deep-neck clothes.
What Are the Different Types of Push Up Bras?
​There are actually many different types of push up bras, with different goals to help enhance the cup size. While all of them have the goal of total uplifting, some of these push up bras were only created to uplift one's boobs slightly.
Comparing Types of Push Up Bras
| Push Up Bra | Effect | What to Look For |
| --- | --- | --- |
| Gentle lift | Half a cup size raise | Light padding |
| Medium lift | One whole cup size raise | Light to moderate padding and underwire |
| Extreme lift | Two cup size raise | Thick padding and underwire |
​Gentle Lift
​For those looking for a gentle lift (about a half a cup size raise), you're going to want to look for a level one push up bra.
The level one push up bras manage to uplift your boobs slightly, yet not too much (or not more than one full cup size).
This level of fit is perfect for those who are looking for a way to enhance their assets just slightly, whether it's for a dress or a t-shirt.
​Medium Lift
​For those looking for a medium lift, you're going to want to look for a level two push up bra. These level two push up bras give you a medium or moderate lift, which tends to result in a raise of one whole cup size.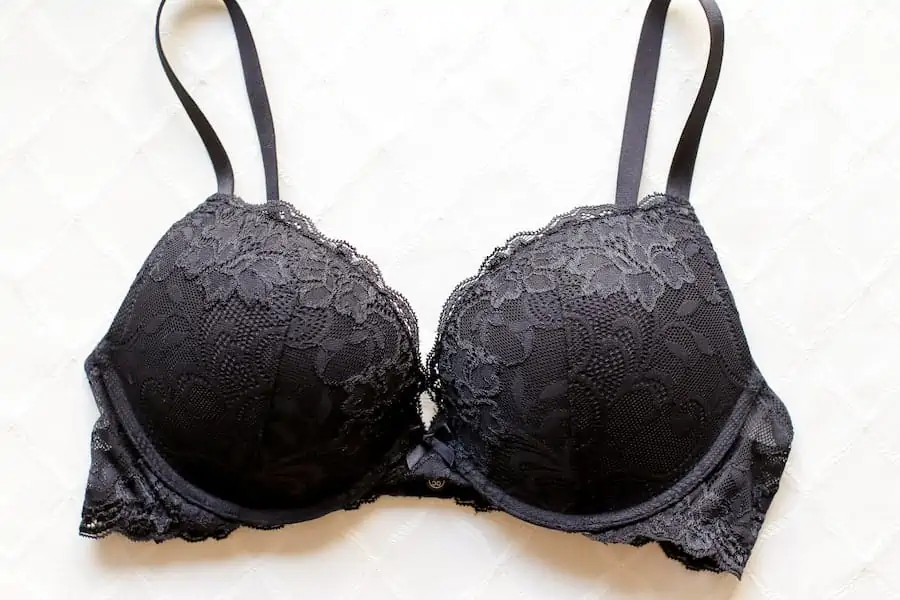 Level two push up bras also really help increase and enhance your cleavage (much more so than level one push up bras). A lot of times, medium-lift push up bras are the most popular push up bra type.
These bras are able to enhance your assets in a very subtle and natural way. This type of bra is also a good place to start if it's your first time buying a bra, or when you can't decide if you want a moderate lift push up bra or an extreme lift push up bra.
​Extreme Lift
​Want to enhance your breasts to a full two cup size? Then you're going to want to look for level three push up bras. Unlike normal bras, push up bras can enhance your boobs up to two cup sizes, as well as significantly increase your cleavage by gently ​pushing your breasts together​.
Also known as explosive bras, extreme lift padding covers three-fourths of the cups. In effect, the cups increase by up to two sizes. This is a simple way to jump from an A cup to a C cup.
If you're a 32B, you will become a 32D after wearing a level three push up bra. While some people might be scared to try a push up bra with such an extreme lift, these bras really do result in quite natural outcomes.
How to Wear a Push Up Bra
Wearing a push-up bra is basically like wearing a normal bra. Follow these steps so you can wear the bra snugly.
Place your arms through the shoulder straps.
Put the bra cups on your bust.
Bend a little or scoop in your boobs until you ensure no spillage.
Stand erect and grasp the bra band at the back.
Fasten the bra hooks. Choose the loosest hook and check if the bra fits snuggly without the band and straps digging into your skin.
Now the shoulders. Continue adjusting the straps until they sit flat against the shoulder blades.
Make final adjustments according to your personal preference.
Pointers When Using a Push-Up Bra
Here are some tips you can follow to improve the bra's fit.
Check for bulges: If you see bulges, you may wear too small a cup size. Consider choosing your sister's bra size.
Fix uni-boob effect: While the bra will push your breasts up and form a cleavage, there should still be enough separation between the boobs.
Use chicken cutlet inserts: There should be enough padding in the cups. However, you can still put chicken cutlet inserts to enhance the bust size further.
Keep the band straight on your back: There are times when a bra band may ride up because of the straps or the bust volume. Check if the band follows a straight line on your back without bulges.
Adjust the bra straps: There are reasons why bra straps keep falling, and there are ways to tighten the bra straps. However, they shouldn't dig into your shoulder blades.
Avoid wearing bras for prolonged periods: You may need to wear the bra for most of the day, especially when you spend more time outdoors. When you come back home, it's best to switch to a bra with a wire-free band or unpadded cups, like bralettes or sleep bras.
Comparing Push-Up Bras With Other Bras
As you may know by now, a bra benefits every woman. However, knowing the differences between push up and everyday bras can help you better understand the best way to use a push-up bra.
Push-Up Bra vs Everyday Bra
A push-up cup can increase a bra size in levels, whereas an everyday bra mainly provides covers and support. While some everyday bras contain underwires or padding, the angle of the cups can't push the breast tissue to create a more pronounced silhouette.
Everyday bras don't have levels of padding, which is why among the common types are an unlined t-shirt and full-coverage bras. As a result, a regular bra may form a conical silhouette.
Meanwhile, push-up cups offer three levels of padding. The cups push the breasts upward and inward, giving your overbust a sleeker, more rounded look without sacrificing support.
Push-Up Bra vs Padded Bra
Both bras push the breasts, although they still differ in functionality. Every push-up bra must have some level of padding, whereas a padded bra doesn't necessarily need a push-up effect.
The padding in push-up cups concentrates on the bottom of the cups, while those in regular padded bras are lined between the cups. The foam padding in standard padded bras would only visually increase the bra size. On the other hand, padding in push-up bras can push the boobs higher.
Opt for a regular padded bra if you only want to make your bust size look bigger. Use a push-up bra if you want an additional lift for your cleavage.
Push-Up Bra vs Sports Bra
Unlike push-up bras, sports bras can hold your breasts in place while exercising or doing high-impact movements. They can control breast bounce and prevent your boobs from spilling out of the cups. Meanwhile, push-up cups mainly aim to shape the bust and provide an extra lift.
A push up bra isn't something you usually wear when doing high-impact activities. There's the risk of top spillage or your boobs swaying to the sides when you're jumping or cycling.
Switch to a sports bra with zipper fronts when you need to jog, do yoga, or hike a mountain. Use a push-up bra when you only need to pull your breasts up and achieve a fuller look.
Push-Up Bra vs Nursing Bra
A nursing bra for large breasts is a functional and specialized undergarment designed to improve the breastfeeding experience. It has flaps on the cups that you can unclasp to expose the breast and provide easy access to the nipples for your baby.
It's a different scenario when using push-up bras. You'll have to remove the bra or fold the cups to breastfeed your child. Unfortunately, push-up cups won't help you in this situation.
Wear a nursing bra to access your nipples and make breastfeeding convenient. If you are spending most of your time breastfeeding, wearing a push-up bra at this point may not be suitable since the breast milk and moisture can leak into the padding.
Push-Up Bra vs T-Shirt Bra
A t-shirt bra is a style that creates a smooth silhouette under a t-shirt or any other kind of top, giving you a natural, rounded bust. Most t-shirt bras are seamless with molded cups. The lack of texture lines and bumps are the main advantages of this bra style.
While the breasts sit comfortably in a t-shirt bra, the cups can't form a prominent cleavage like a push-up bra can. You may have a flat bust when wearing tops and dresses with low necklines.
On the other hand, the cups of push-up bras tilt slightly inward toward the chest's center, creating fullness in the bust. Opt for this style to guide your breasts up and center.
Push-Up Bra vs Demi Bra
Push-up and demi bras can both have padding, although they differ in cup shape. Demi bras only have partial cups, whereas push-up bras typically have full coverage.
The best demi bra can make the bust look firmer, even if you have a small breast size or a C cup. Meanwhile, a push-up bra mainly boosts bust size yet can make the breasts quite jiggly.
Opt for push-up bras if you need more coverage for D cups or more extensive without the necessary push. Choose demi bras if you can wear cups over one inch above the nipples.
Push-Up Bra vs Plunge Bra
Push-up bras typically use padding to lift the breasts, whereas plunge bras have minimal to little padding. A push-up style creates more cleavage, while a plunge focuses only on the lift.
Wearing plunge bras is ideal if you have teardrop-shaped breasts. The soft cups form a smooth finish on the chest while creating a deep V neckline to draw attention to your curves.
Wearing a push-up bra would be better to boost your overall cup size. Particularly for ladies with wide-set breasts, the angled cups and padding will direct your breasts to the center, preventing you from having saggy or uneven boobs.
Push-Up Bra vs Balconette Bra
Balconette bras use half-coverage cups and wired bands to make the boobs look rounder and more prominent. This combination creates a balcony-like effect on the chest, which can look attractive.
In comparison, push-up bras contain padded full-coverage cups and wired bands to give a slight or extreme push for additional cleavage.
You should wear a balconette bra if you have broad shoulders and want to emphasize having a large cup size instead. Pick a push-up bra if your large breasts would spill over the half cups of balconette bras.
How to Choose the Right Push-Up Bra
Make sure you find a bra that fits you comfortably so you can gain the best results, as well as look the most natural. Like in a regular bra, it will be easier to find the perfect push-up bra when you combine these key features.
Follow Your Cup and Band Sizes
Follow your cup size when choosing your first push-up bra. To do this, wrap a measuring tape under the bust where the bra band will rest. Check the measurement and round it off to the nearest whole number.
Next, wrap the measuring tape loosely around the fullest part of your chest. The measuring tape should be parallel to your nipples. Round the measurement to the nearest inch again.
Subtract the band measurement from the bust size. For example, 36 inches (bust) – 32 inches (band) = 4 inches. This equates to 32D.
Choose Your Desired Cup Style and Padding
You should also consider the padding's thickness when choosing bra cups. Your boobs should feel like they are being scooped up by the cups. In effect, the cups would naturally hoist the breasts up and center.
Standard push-up bras have molded and contoured cups. These cups create a rounded shape even if you have bottom-heavy or uneven breasts. This combination will boost your size from an A to a C cup.
In contrast, non-molded cups can't provide a structured shape to the bust. This can be a good pick for those who need less help forming the breast shape.
Pick a Sturdy Wired Band
The best push-up bra has wired bands to ensure lift and support whether you have small or big breasts. A sturdy band will shape and lift the boobs, providing stability to your bra's structure.
Choosing a wired band is also ideal if you prefer a strapless bra. Since there are no shoulder straps to help secure the cups, the band will do much of the lifting.
Select a Breathable Fabric
The fabric directly affects the padding's thickness and the cups' comfort. Overall, a good bra must consist of breathable yet stretchable fabric.
Nylon and elastane are the most popular materials for push-up bras because of their moisture-wicking properties. They also help the bra adjust to your movements.
Polyamide and cotton are also great options to prioritize comfort and breathability.
Find Supportive Shoulder Straps
For the most part, you must keep adjusting the shoulder straps until they rest flatly on your shoulders. They serve as the anchor for the bra, helping you position and lift the cups.
Most bras have center-pull straps. However, consider a racerback bra if you need back support for a big cup size. You can also pick a bra with multi-way straps for versatility.
Pay attention to the strap's elasticity. It should be able to adapt to your movements, like stretching when you need to bend or raise your arms, as well as having good recoverability to retain shape. The straps should not be itchy or dig into the skin.
Consider the Closure Style
There are two types of bra clasps: front-closure and back-closure.
A front-clasp style can be valuable, especially for those with a large cup size or mobility issues. You won't have to struggle to bring your arms behind your back.
In contrast, a back closure has better center support and control. It's also usually adjustable, so this is an excellent pick for those who prefer multi-way straps.
Debunking Common Myths About Push-Up Bras
Some women need to be more open to wearing a push-up bra because of common misconceptions about this style. I'm knocking out these myths so you can confidently rock a push-up bra.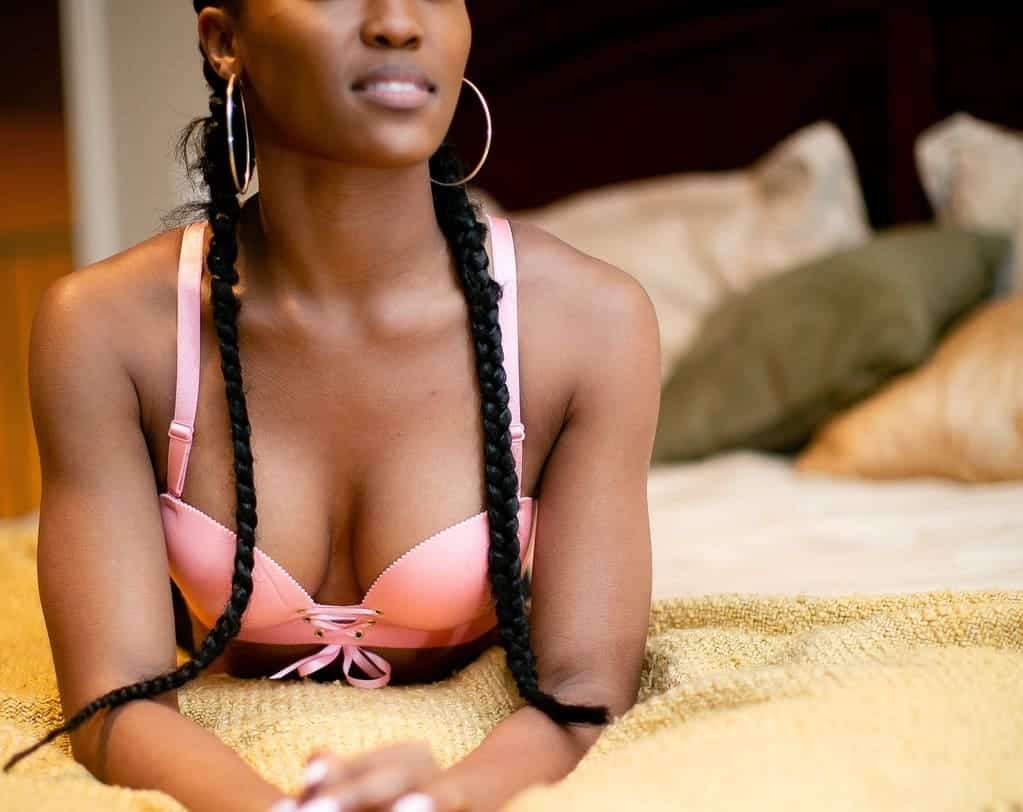 Myth 1: Women Wear Push-Up Bras to Attract Men
No, a push-up bra wasn't invented to attract men. It's a personal preference to wear a specific kind of bra to attract a man's attention. However, the main purpose of a push-up bra is to help a woman achieve the necessary shape and lift for the bust.
Myth #2: Push-Up Bras Are Only for a Small Bust Size
​A very common myth regarding push up bras is that only those with smaller breasts can wear them. This is simply not true!
However, those with smaller breasts can easily benefit from the push up cups to increase their overall bust size. Push up bras help shape and uplift all boobs, regardless of what size they are.
Myth #3: Women With a Large Cup Size Should Not Wear Push Up Bras
There is a huge myth that those with a large cup size can never wear push up bras or can never find a push up bra that is comfortable.
There are only a few undergarment brands that accurately create push up bras for women with more prominent assets.
Myth #4: Push Up Bras Can Only Create Cleavage
A push up bra can help you achieve a prominent cleavage, although it isn't its sole purpose. The formation of cleavage is an effect of the cups pushing up your breasts to the center.
​Myth #5: You Should Only Wear Push Up Bras on Special Occasions
There's no need to wait for a special occasion or event when wearing push up bras. You can wear one anytime you feel like it, especially if you think that the bra can provide the desired effect you want on the bust size.
Myth #6: Push Up Bras Don't Suit Most Tops
Push up bras aren't tricky to wear since they suit most tops. For example, low-cut tops draw attention to the chest.
A good push up bra can make your boobs look perkier while creating a deep cleavage for a plunging neckline. They are also perfect to wear underneath figure-hugging clothes such as bodycon dresses.
Some shapewear or waist trainers have open-bust designs, so you can pair them with a push up bra of your cup size to help create a curvier silhouette.
Myth #7: Wired Push Up Bras Can Hurt the Breasts
A wired push up bra will only hurt your breasts if you choose the right band size. This is why it's crucial to measure your overbust and underbust first.
As long as you select the right size and quality material, you shouldn't feel the wired band that much.
Myth #8: A Push Up Bra Can Create a Uni-Boob Effect
Like in normal bras, there's the risk of having a uni-boob if you already have a close-set breast shape. If your push up bra has a high center gore, this feature can separate the cups and stop the bra from squeezing your bust too much.
Related Questions
What Happens if You Wear Push Up Bras Every Day?
If you wear a push up bra every day, you can give your breasts a more lifted and defined look. However, you may also risk chafing on the lower part of the bust because of the thick padding and underwire. You can wear push up bras every day as long as they have a comfortable fit.
Do Push Up Bras Compromise on Comfort?
A push up bra doesn't compromise on comfort because it combines several elements to provide a comfortable fit. It has breathable yet supportive cups, sturdy yet adaptable bra band, and snug yet stretchable shoulder straps.
Do You Size Up or Down When Wearing Push Up Bras?
There's generally no need to size up or size down when choosing a push up bra. However, you can size down if you need more cup space or size up if the bra band feels too tight on your chest.
What Is a Push-Up Bra? (Yes, You Should Try One)
Conclusion
​Push up bras work by enhancing a woman's breasts naturally and comfortably. This can be achieved through an underwire bra, a wireless bra, or a padded bra (or a mixture or hybrid of these options).
The ideal push up bra is comfortable yet still helps uplift a woman's boobs while creating more natural cleavage. Once you find a push up bra that fits and is comfortable for your body, it's very easy to both see and experience the benefits firsthand.