As an Amazon Associate we earn from qualifying purchases.
C cup size is often considered the ideal breast size. It is big enough to give you a voluptuous frame yet small enough to not cause any chronic pains associated with bigger sizes. However, some people consider it to be too small to be deemed the ideal cup size.
In the following guide, I dive into the details of the often-desired C cup size, how it looks on women of varying shapes, and what bras can make them look most attractive. Moreover, I also explain the correct way to measure your breasts, so you never have to deal with the pains of an uncomfortable bra.
What Do C Cup Breasts Look Like?
For a long time, the C cup was considered a relatively big size. This was due to a common misconception that bra sizes ranged from A to D. It was much later that other bigger bra sizes were identified, making the C cup appear quite small in comparison. However, it is still considered the golden size.
Even research reiterates the desirability of the C cup. According to a survey that questioned women from America and Europe about their ideal bra size, more than half favored the C cup. It was followed by a B cup while the D cup came third.
Moreover, the C cup size is also amongst the most common bra sizes. Consequently, numerous name brands and retail stores prioritize creating bra designs in this size to cater to a larger market.
You can easily find your size in every bra type, whether it is embroidered, lacy, mesh, or embellished. Thus, having a C cup can actually be a blessing especially if you like to splurge on lingerie outfits like teddys..
In addition, it is a good idea to get yourself professionally measured, especially if you feel your boobs are spilling over the bra cups or there is a gap between your breasts and the bra. A common mistake most women make is not realizing that bra size can change due to age, lifestyle, or hormonal imbalance.
You can also measure yourself at home. Here is how:
Stand upright and wrap a soft, pliable tape measure around your underbust, typically where your bra band sits. The tape measure should be linear across your torso and not feel too snug. Measure your band size in inches.
Then, wrap the tape measure across your nipples and around your chest. Note the measurement in inches. This is your bust size
To determine your cup size, subtract your band size from the bust size
If you are a C cup, you will have a 3-inch difference between the bust and band size
C Cup Size Details
| C Cup Size | Bust Size | Band Size | Weight |
| --- | --- | --- | --- |
| 30C | 32-33 inches | 29-30 inches | Around 1.72 pounds |
| 32C | 34-35 inches | 31-32 inches | Around 2.26 pounds |
| 34C | 36-37 inches | 33-34 inches | Around 3.06 pounds |
| 36C | 38-39 inches | 35-36 inches | Around 4.3 pounds |
| 38C | 40-41 inches | 37-38 inches | Around 5.14 pounds |
| 40C | 42-43 inches | 39-40 inches | Around 5.74 pounds |
C Cup Size Examples
I believe that every woman is beautiful and distinguished regardless of her breast size. Another aspect of the cup size is that it can look vastly different on women with varying figures. Most C cups will appear proportional on a woman with a medium build. Whereas, the breasts can seem bigger on slender frames and smaller on wide rib cages.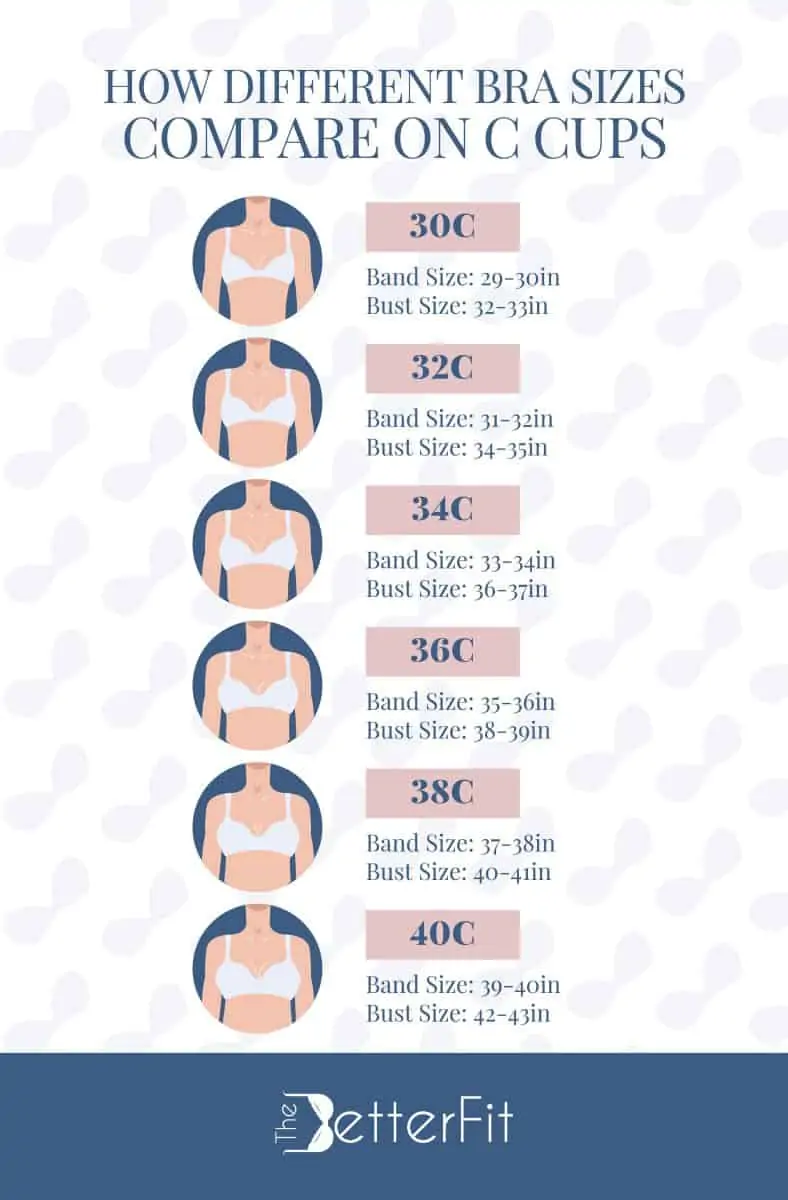 30C
A woman who fits into a 30 band size usually has an athletic body and slender figure. This means that her bust is also small in width but you will be able to notice her cup size extended around 3 inches from her ribcage.
34C
The overall build can alter the look of the same cup size. The slimmer waist, as apparent from the band size, allows you to see the subtle curves near the underbust. Both 32C and 34C are pretty common sizes for A-list celebrities since it is defined as the most perfect body size.
36C
If a woman with a 36C bra size wears a full coverage bra, you will immediately feel that her breasts are not as noticeable as compared to the women with smaller band sizes. However, a side view of the woman will reveal that she has a C cup due to how far her breasts protrude from her body.
40C
The 40C bra is somewhat an unconventional bra size. Regardless, it goes to show how each woman is so unique and distinct from the next.
The C cup probably looks the least pronounced on the woman with this bra size due to her wide-boned physique. Yet she has the most breast tissues compared to other women pictured above.
Famous Celebrities With C Cups
The C cup size is the most ideal size for a majority of people. Consequently, you will find numerous A-list celebrities with this cup size. Check out the celebrities with the C cup size below:
Beyoncé, 32C
Known as the Queen of Pop, Beyonce has carved a niche for herself in the music industry with her powerful vocals and power-packed personality. Her bra size is recorded as 32C, due to her slim waist and pear-shaped body. Consequently, her amazing curves are well-loved and envied around the globe.
Jennifer Aniston, 34C
Jennifer Aniston became a household name with her hit sitcom, "Friends." She established herself as a style diva with her sartorial choices during the series run. Even now she routinely dominates the red carpet with her carefully curated styling that makes the most of her lean body and C cup boobs.
Blake Lively, 32C
Blake Lively's claim to fame is the drama series, "Gossip Girl" and her memorable red carpet appearances. She always manages to channel her impeccable style with her dressing sense. Her amazing figure, which she works hard to maintain, only enhances her overall beauty.
Angelina Jolie, 34C
Angelina Jolie is often termed the most beautiful woman. In addition to her beauty, she is also identified as being incredibly brave as she got her breast tissues and ovaries removed since she was at a higher risk to get breast cancer.
After her breast reconstruction surgery, she fits into a C cup, which looks very curvaceous against her extremely thin frame.
Emily Ratajowski, 32C
Emily Ratajowski is an American model and actress. She has an incredibly athletic body that she maintains diligently with regular exercise. Her slender body makes her C-cup breasts look drastically curvy. In fact, she has famously complained about being routinely snubbed and not getting any roles because her "boobs are too big."
Top Bras for C Cups
The bra style you choose should depend on your cup size. Women with small boobs can achieve some more volume with a bra that has padded cups, while a bigger bosom needs all the support from reinforced bra straps and wider bands.
You do not need a lot of support for the C cup, nor do you need extra padding. Therefore, I have listed the bras that will provide you with the best shape, lift, and coverage:
Plunge Bra
Plunge bras are specially designed bras with a low cut at the center. They are often worn under dresses that have a plunging neckline. Plunge bras do not offer a lot of coverage but they can provide ample support for your C cup. They are mostly available for small and medium cup sizes.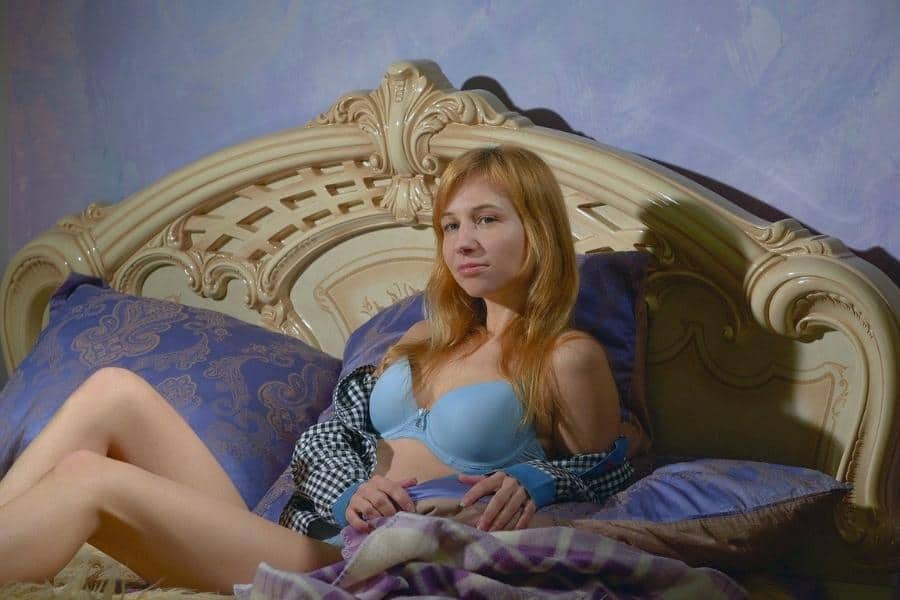 The best plunge bra can create a beautiful cleavage for any breast size, which looks natural. It also has a comfortable underwire, which works to provide you with a lift and enhance your cleavage.
Finally, most tops and dresses with a deep neckline are fitted. Therefore, the plunge bra should be made with a material that feels smooth and indistinguishable under your garment, without the cup lines being visible.
Push Up Bra
Push up bras provide your bust with a lift to make your silhouette appear perkier. They are especially useful if you are experiencing sagging and want to lift your bust upwards and towards the center of your torso.
The best push up bra should feel comfortable, while it does the job. It has close-set cups, comes with underwires, and has slight padding that sits just below your breasts. The combined effect provides you with more volume to your bust and enhances your cleavage.
Most women ignore the painful pinching when the underwires of a pushup bra dig into the under boobs. However, this is a sign that either your bra is too small or of poor quality.
Lift and Side Support Bra
Lift and side support bras are exactly what the name suggests. They lift your boobs while providing comprehensive coverage, including the side boobs. Occasionally, when you wear a push up bra, you may notice some spillage from the side of the bra.
The best lift and side support bra is designed to combat this issue and is ideal for women with excess breast tissues. It also gives you the most voluptuous shape while holding everything in place. Most importantly, it positions your breasts to look perfectly rounded and bell-shaped under a top or a dress.
Lift and side support bras are available in rigid and stretchable cups, so you can choose the one which is most functional for you. Rigid cups provide just enough boost for small to medium bust, while stretchable cups are better for larger bosoms.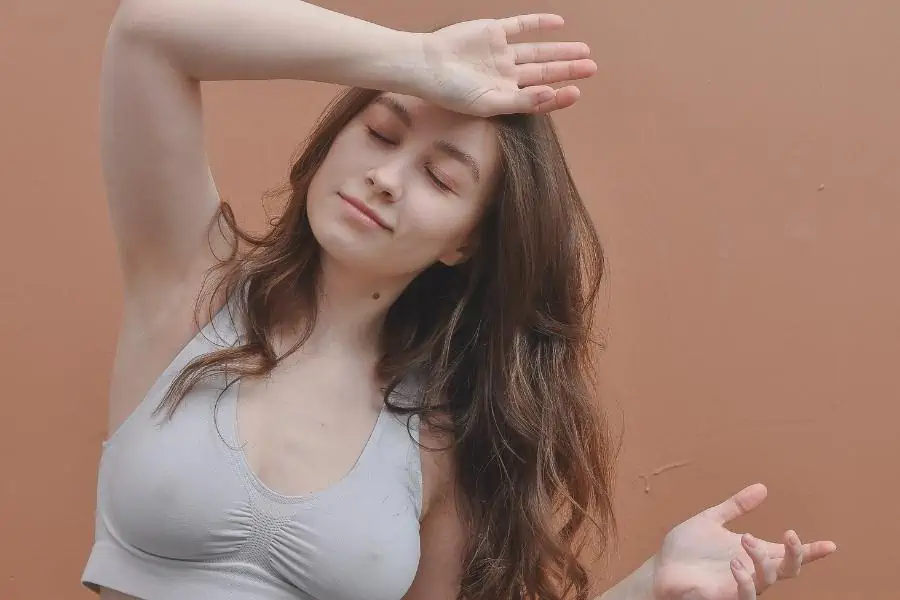 Related Questions
How Many Inches Is a C Cup?
The C cup extends three inches from your torso. When you subtract your band size from your bust size, and the difference comes out three inches, you will comfortably fit into a C cup.
How Much Does a C Cup Weigh?
The exact weight of your C cup depends on your band size. As your band size increases, the weight of your breasts also increases. However, generally, a C-cup breast weighs around 1.13 pounds.
What Are the Sister Sizes of a C Cup Size?
Sister sizes refer to a range of sizes that can guide you to your perfect bra. Sister sizes have the same cup volume, which is achieved by altering the band and cup sizes. Below we list the sister size up and down for women with a C cup size.
| Current Bra Size | Sister Size Up | Sister Size Down |
| --- | --- | --- |
| 30C | 32B | 28D |
| 32C | 34B | 30D |
| 34C | 36B | 32D |
| 36C | 38B | 34D |
| 38C | 40B | 36D |
| 40C | 42B | 38D |
Bra Size Measurement & Cup Size | A, B, C, D, DD Bra Sizes AND Extra Large Breasts
Conclusion
The C cup size is considered the most coveted bra size, since it is big enough to impart some curves, yet still remains manageable. In fact, a large percentage of actresses have the C cup size with one of the small band sizes.
Finally, you can easily find a bra with a C cup, so you can choose one that is most flattering for your figure while prioritizing your comfort. I believe that every woman deserves to feel confident in their body and the right bra can do just that.