As an Amazon Associate we earn from qualifying purchases.
Knowing your bra size and the type of bra that works best for you will save you time and energy.  In the article below, I look at how big a 34C bra really is.
How Big Is 34C
With a 34C bra size, your under bust will be 30-31 inches and your bust size will be 36-37 inches. On C cup breasts, your bust is 3 inches larger than your band measurement. A C cup is a common size for women; it's considered neither big nor small.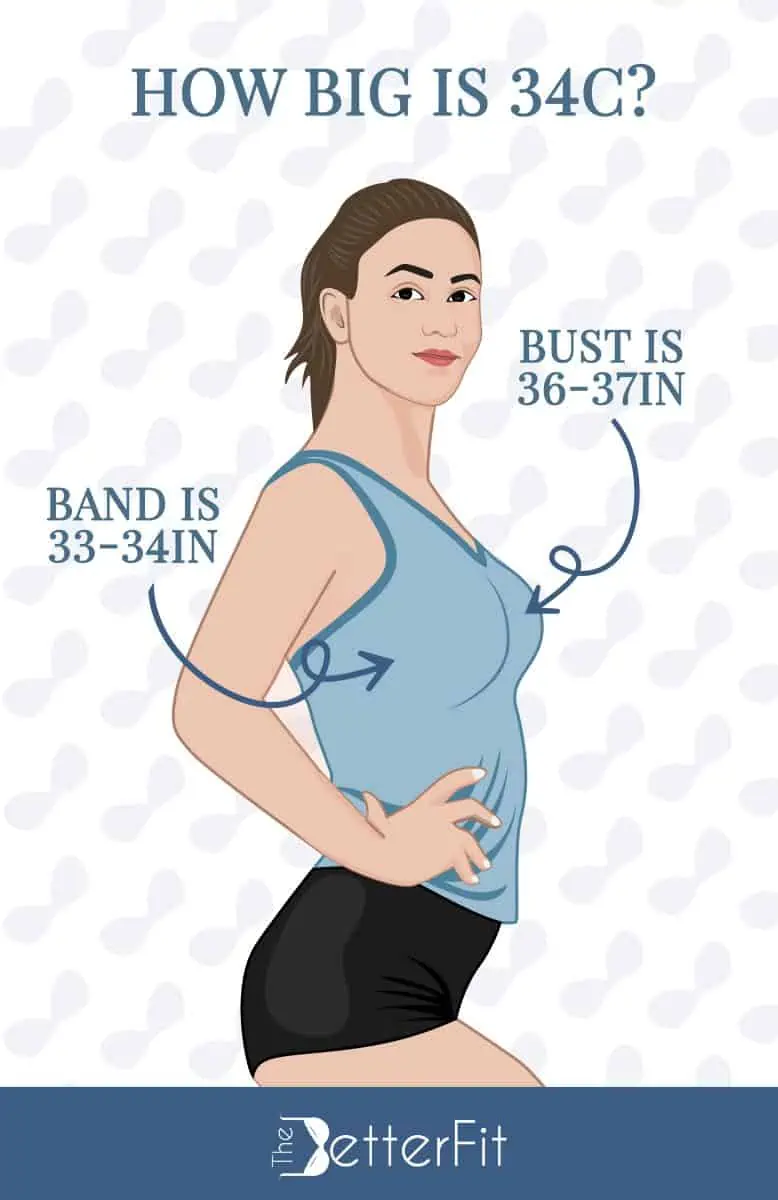 As a 34C, your sister sizes are 32D and 36B.
34C Bra Size Details
| 34C Bra Size | Details |
| --- | --- |
| Underbust | 30-31 inches |
| Overbust | 36-37 inches |
| Size down | 32D |
| Size up | 36B |
The Appearance of 34C Boobs
A 34C is larger than C cup bras with smaller band sizes. Several factors are likely to determine how your breasts appear; these factors include:
Body shape
Genetics
Lifestyle
Women with bigger hips and a 34C bra size will look like they have smaller breasts as the size of the hips overshadows the size of their breasts. 34C breasts appear larger in more petite, thinner women.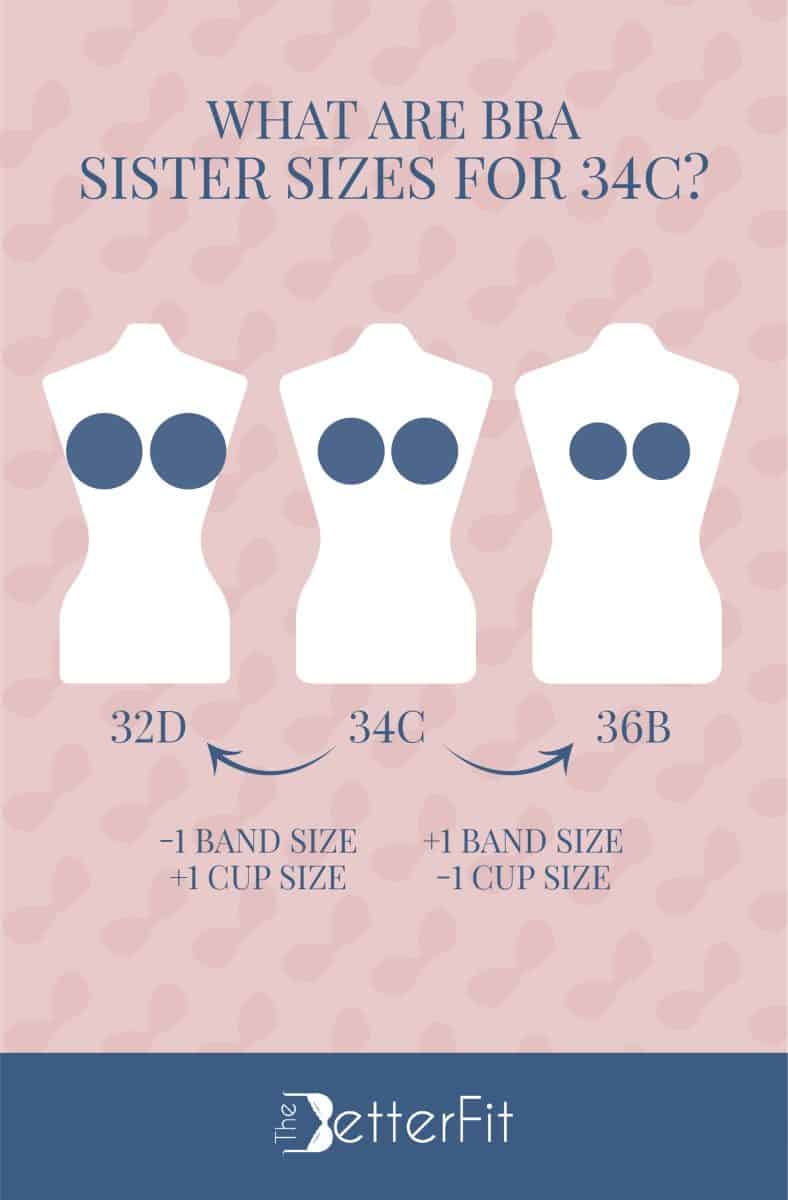 How to Make Your 34C Breasts Look Bigger
With a smaller frame and C cup breasts, you might be interested in how to accentuate your figure. Here are some great clothing options to consider:
Clothes with lots of designs and ruffles around your bust area will help draw eyes to your chest.
Deep v-neck tops will allow a little bit of your cleavage to show, while still staying appropriate.
You can also wear a padded push up bra to give you more cleavage and a larger bustline.
For women with average sized frames with average sized breasts, like a 34C, having a great, everyday bra is essential. My #1 recommended t-shirt bra is the Calvin Klein Perfectly Fit T-Shirt Bra. It was voted "Top T-Shirt Bra" by New York Magazine!
How to Make Your 34C Breasts Look Smaller
If you are a smaller woman and you feel as though your 34C boobs are too big for your frame, you can make them look smaller by:
Wearing a minimizer bra.
Wear bright, bold colors or patterned bottoms. This will make your bottom half appear larger and your bust appear smaller.
Wearing wrap tops and dresses can also minimize the appearance of your bust, while enhancing your figure by giving you a more hour-glass shape.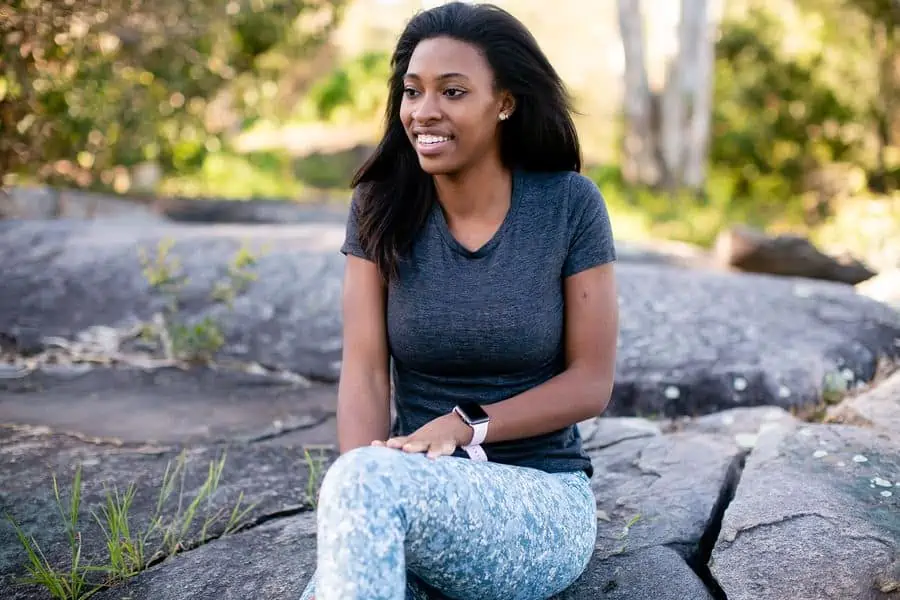 Related Questions
Is a 34C Bra Size Medium or Large?
A 34C bra size is an average or medium size. It's not that small, yet not large enough to be too heavy.
What Are the Best Bra Styles for 36C Breasts?
Demi, longline, and push-up bras are some of the best styles for an average size, like 36C breasts. This bra size is suitable for experimenting with wired, wireless, padded, or unpadded bras.
Who Are Famous People With a 34C Bra Size?
Bra Size Measurement & Cup Size | A, B, C, D, DD Bra Sizes AND Extra Large Breasts
Conclusion
34C breasts are a common size and are considered neither large nor small. With a 34C breast size, you will have a variety of bras to choose from that can help you make the most of what you have.