As an Amazon Associate we earn from qualifying purchases.
Full coverage bras are designed to cover the entire breast, and provide a lot of support, which is especially important for women who have large breasts. Full coverage bras help to contain all of your bust and keep breast tissue from spilling out of the bra.
Think a full coverage bra might be what you are looking for? I discuss exactly what a full coverage bra does, and who it works best for in my article below.
​What is a Full Coverage Bra?
​A full coverage bra is by definition, a bra whose cups cover the whole breast. This type of bra is designed to prevent breast tissue from spilling out of the cups, and is available in different cup sizes and styles.
Over the years, full coverage bras have gotten a bad rap as unflattering and unattractive. Fortunately, the designers have finally caught on. Full coverage bras have come a long way and are now available in many different fabrics, patterns and colors.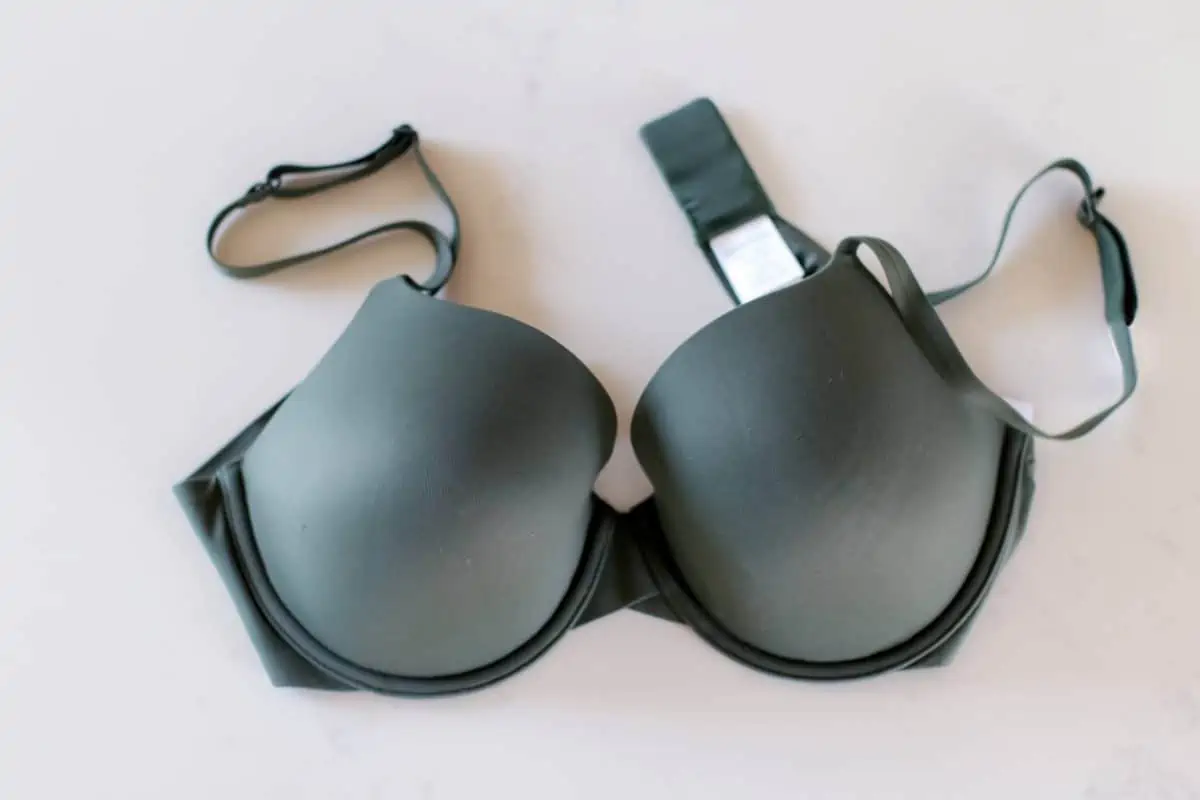 ​Why Wear a Full Coverage Bra?
A full coverage bra offers a supportive fit and works well for wearing during your everyday life.
If you're a big-busted woman, you may have worn a full coverage bra before. Full coverage bras work great for larger breasts as they support, lift, and hold everything in place.
While a full coverage bra is popular among those with bigger breast sizes, this type of bra is also great for those who want a modest bra that covers and shapes their breasts.
Comparing Full Coverage Bras to Other Bras
| Bra | Purpose | Wear |
| --- | --- | --- |
| Full Coverage | Cover the entire breast to avoid spillage | Everyday activities, under formal clothes |
| Demi | Enhance cleavage | Under low-cut clothes |
| Push-up | Visually bolster the bust's look | Casual and work clothes |
| Plunge | Create deep cleavage | Casual and everyday clothes |
​Pros of Full Coverage Bras
Full coverage bras not only provide bust support, coverage and shaping, they also help alleviate the pressure on your back from the weight of your chest.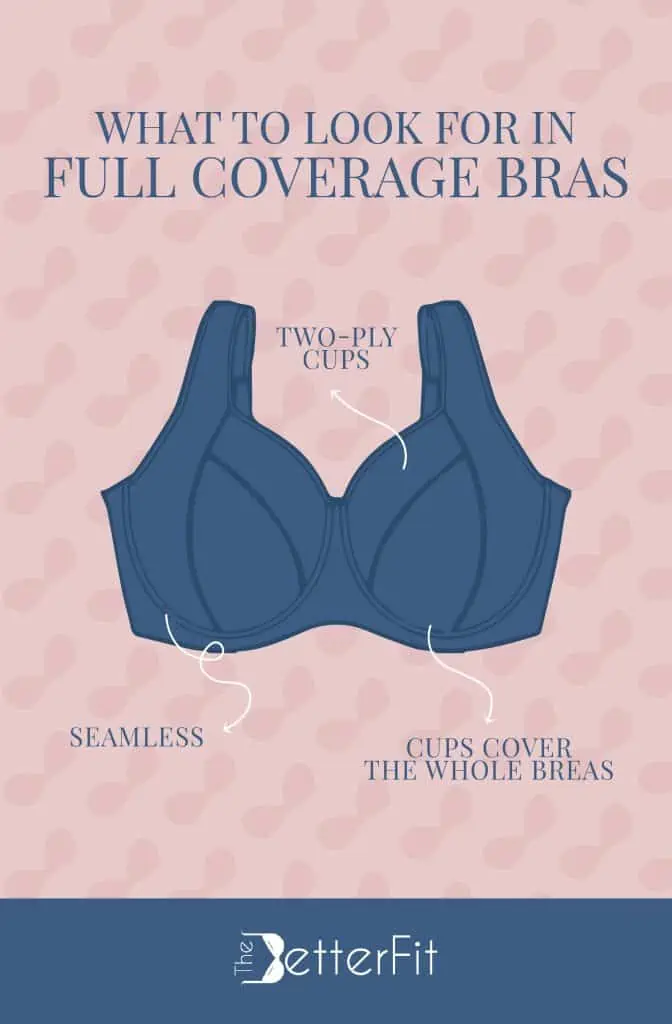 Full coverage bras are usually fully adjustable as well, shoulder straps and band closures that adjust to fit comfortably and securely. These bras also come with wide bra bands that help smooth any bulges out while adding support.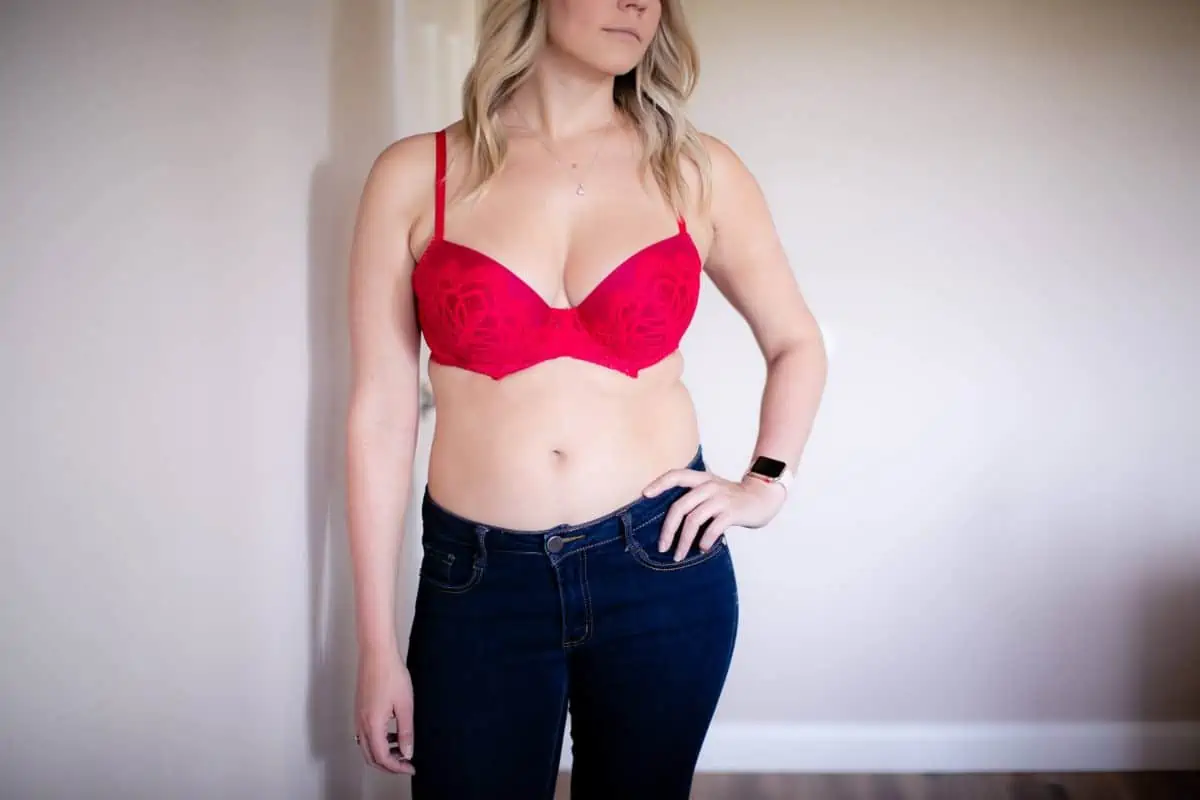 ​Who Could Benefit the Most from Full Coverage Bras?
There are certain body types and situations where a full coverage bra will work best.
​Full-Bodied Women
​Full coverage bras are great for women who have a fuller figure/larger bust. The full cups of the bra contain and support the breasts, keeping everything lifted and well shaped.
​Pregnant Women/Moms
Breast size changes happen in the process of becoming a mom.
Full coverage bras will support your breasts as they get bigger, or can serve as a temporary bra when you are looking for a​ good quality nursing bra.
​When and Where do You Wear a Full Coverage Bra
Full coverage bras are great for everyday wear. Most full coverage bras are seamless and they don't cut across your chest like a demi bra or a push up bra, making the full coverage bra a good option for wearing underneath a t-shirt or dress as long as you don't wear something with an open back or plunging neckline.
​Types of Full Coverage Bras
There are several different styles of full coverage bras. A full coverage bra is a blanket term for any bra that covers the whole breast. ​The most popular styles on the market include the sports bra, t-shirt bra, minimizer bra, and wireless full coverage bra.
​Sports Bra
Sports bras can also be full coverage bras because they cover the whole breast and give an ample amount of support. Sports bras must get you through high-impact activities without your breasts moving around and causing you pain later.
​T-Shirt Bras
​​T-shirt bras are made to be worn underneath t-shirts and not show. Full coverage bras with their seamless design work perfectly for this.
​Minimizer Bra
​​Minimizer bras make the breasts look smaller (thus, the minimizer name) by compressing them so they are pressed firmly onto your chest. Minimizer bras are mainly full coverage bras as they are one of the only styles with full cups that cover and hold everything in place.
​Wireless Bra
Full coverage bras are also available without underwires, which makes them even more comfortable. The full cups and wide band still provide plenty of support.
Related Questions
What Is the Difference Between Full Coverage and Demi Bras?
While a demi bra just covers half the breasts, a full coverage bra completely encloses all the breast tissue. Demi bras typically reveal the top of the breasts, a few inches above the nipples.
What Is the Difference Between Full Coverage and Full-Figure?
No matter your breast size, full coverage bras completely encase and cover your breasts. Full-figure bras, on the other hand, provide the most support for larger breasts.
Can I Wear Full Coverage Bras Every Day?
If a full coverage bra offers the support and lift you want, you can wear it daily. Additionally, you can pick from a variety of full coverage bras so they match your clothing.
What Is a Full Coverage Bra? (Don't Buy Your Grandma's Bra!)
​Conclusion
In the end, you should feel comfortable and confident in the bra you wear. A full coverage bra can help by giving you the coverage and support you are looking for.