As an Amazon Associate we earn from qualifying purchases.
You're getting ready for the interview you've been waiting for, and you want to look your absolute best. You've bought the most powerful and professional looking button-up shirt you could find.
You tried it on, only to discover a huge gap between the buttons right between your boobs. Had you had a minimizer bra, you could have worn that buttoned-up shirt.
What is a minimizer bra, you ask? It's the bra that will now allow you to wear that button-up shirt any time you want.
​What is a Minimizer Bra?
A minimizer bra is designed for those of you who were given a few extra servings when boobs were handed out. It can help larger busted women wear certain types of clothing without all the pinching, gaping, pulling, and straightening that comes with it.
The bras can help if you're needing your breasts to look a little more proportionate to the rest of your body, too. My ​favorite minimizer bra​ is the Chantelle C Magnifique Minimizer Bra.
It is an encapsulated full coverage cup bra that covers each breast for the best effect. Its cups are also supported by a​ seamless underwire, while the u-shaped band at the back provides added smoothing for unwanted back fat. ​​​
Chantelle Women's C Magnifique Seamless Unlined...
Perfect for Daily Routine: Refined minimizing bra for women with a tall, smoothing band; unlined bra...
Feels Like Nothing: The seamless minimizer bra is comfortable and supportive at the same time; it...
All-Day Comfort: Features fully adjustable bra straps with hook and eye closures; this full coverage...
​​​​​How Do Minimizer Bras Work?
Minimizer bras don't actually make your boobs smaller (sorry ladies!) but they do make your boobs look smaller. They actually make your chest circumference smaller, which gives the perception of smaller breasts.
Basically, a good minimizer bra will comfortably flatten ​your chest out a bit, so they don't stick so far out from your body. While some bras are made to make your breasts more perky and voluptuous, minimizer bras are designed to do the opposite.
This is somewhat similar to a shelf bra, which can slightly compress your boobs. No, you're not going to be flat chested, but it will help smooth down the boulders in the boulder-holder. ​
3 Ways a Minimizer Bra Helps
Lift and

redis

tribute


Minimizer bras provide the required lift you expect from a bra. In addition, the cup design redistributes your breasts, so they have a little more room to spread out. That way, the annoying bunching which happens to button-up shirts doesn't happen.

Flatten, but not flat
For those who think minimizer bras squish the fun bags against your chest, you're half right. Minimizer bras are made to pull your breasts closer to your chest. They do this by providing larger cups and more surface area for your breasts, so they don't stick out so far. They hold your breasts tight. This works similar to sports bras, minus the uni-boob that is often associated with sports bras.
All over padding
Minimizer bras have thin padding over the whole cup, instead of just being at the bottom. It's unlike the padding found in other types of bras, that are intended to push your boobs towards the center of your chest. The padding in minimizer bras helps flatten the surface of your breasts and makes them look a little sleeker. The padding doesn't add any additional size to your boobs, either. You still get to have the padding which stops the nipples from sticking out on a cold day but without the gap in your shirt causing the cold draft.
​Why are Minimizer Bras Useful?
​Minimizer bras are useful if you have large breasts and want them to look smaller. ​Aside from wearing a good push up bras for large breasts, you can also wear minimizer bras as they ​too provide good support.
You may struggle with finding bras that are comfortable and have good support and minimizer bras can offer that added support you may be looking for.
Minimizer bras come in handy when dealing with shirts or dresses you just can't get to fit or lay right.
If you're working in a professional dress environment, or have a professional job interview coming up, you want to make sure you're dressing to impress​.
Imagine this minimizer bra before and after scenario. Before the bra, your buttoned-up shirt is popping open, you're pulling and tugging, and you can feel a constant breeze.
After you put on a minimizer bra, you're released from all that nonsense, and your boobs are no longer on public display. You now have sleeker, more proportionate-looking breasts.
​What are the Benefits of Minimizer Bras?
​So, are minimizer bras only helpful when you want your clothes to fit better? No. Actually, there are a few benefits to consider when deciding to spring for a minimizer bra.
​Smaller Looking Breasts
I'm not trying to sound repetitive here, but the main benefit of a minimizer bra is that it makes your boobs look​ smaller. Have you ever stood in front of a mirror and thought, "I wish I could deflate these puppies!"?
While your boobs may not be big enough to consider breast reduction surgery, you may find they're getting in the way when trying to wear certain types of clothing.
By making your breasts a little flatter, you might find you can stop buying bigger sizes just to accommodate your breasts. This has the same effect as that of a bandeau, with more support.
​A More Proportionate Figure
​There's no standard algorithm when it comes to one's body to size proportion. Women with large breasts aren't necessarily full-figured. You may have large breasts and a small waist.
You may be pear shaped, apple shaped, or neither. It's not uncommon for larger-breasted women to struggle a little when trying to find a comfortable bra.
For those of you that are a little… urm.. "top heavy", minimizer bras can help proportion you out. They help your boobs match the rest of your body, so your boobs aren't the first thing someone notices about you.
​Extra Support for Larger Breasts
​Do you remember when you were younger and being told to stand or sit up straight or you'll have bad posture?
If you were one of those young women who flourished at an early age, you probably thought to yourself "you carry these things around all day and see how straight your posture is."
As a large-breasted woman, you may have worn countless bras which don't hold the girls where they need to be. Having larger breasts puts more work on your bra, and you need a bra that can pull its weight.
No pun intended. Minimizer bras might help solve that issue.
​Better Shaping
​Have you been the victim of purchasing bras that give you boobs that resemble torpedoes? They literally look like two torpedoes ready to launch from your chest.
Wearing a minimizer bra can help shape the torpedoes, so they look more flattering, and not so "war like"
Rather than having all of your boobage corralled into the center of your chest, a minimizer bra can shape them to look more even and subtle.
​Better Looking Cleavage
​Are you a woman who struggles with adding some cleavage? It may feel like the parting of the Red Sea on your chest because there's a huge space between your boobs.
Maybe your breasts have succumbed to some sagging over the years, and now they've separated a little as gravity has taken over. You know how hard it is to get a little cleavage when your boobs basically sit under your armpits.
If you wear a push-up bra to try and close the gap, you end up with boobs pushed too far together. They may look like they're trying for a quick escape out the top of your shirt.
Or, you look like your boobs have boobs. A minimizer bra can help by gently pushing the girls together evenly, giving a much more appealing cleavage.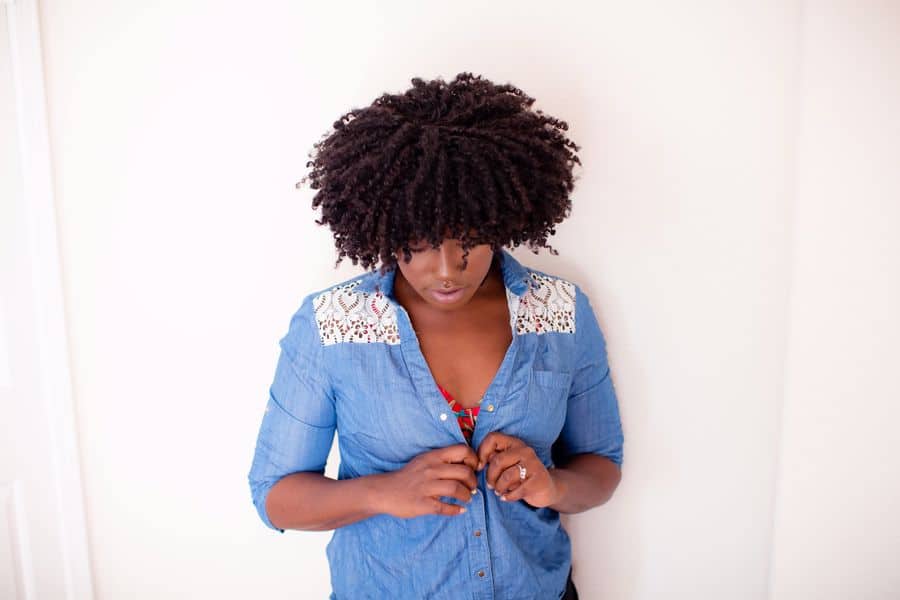 ​Finding the Right Minimizer Bra
Over the years, you've probably bought a few bras. Bra shopping, more than likely, took you all of a few minutes to realize it can be quite frustrating (can you say understatement?), especially if you're looking for a new style of bra.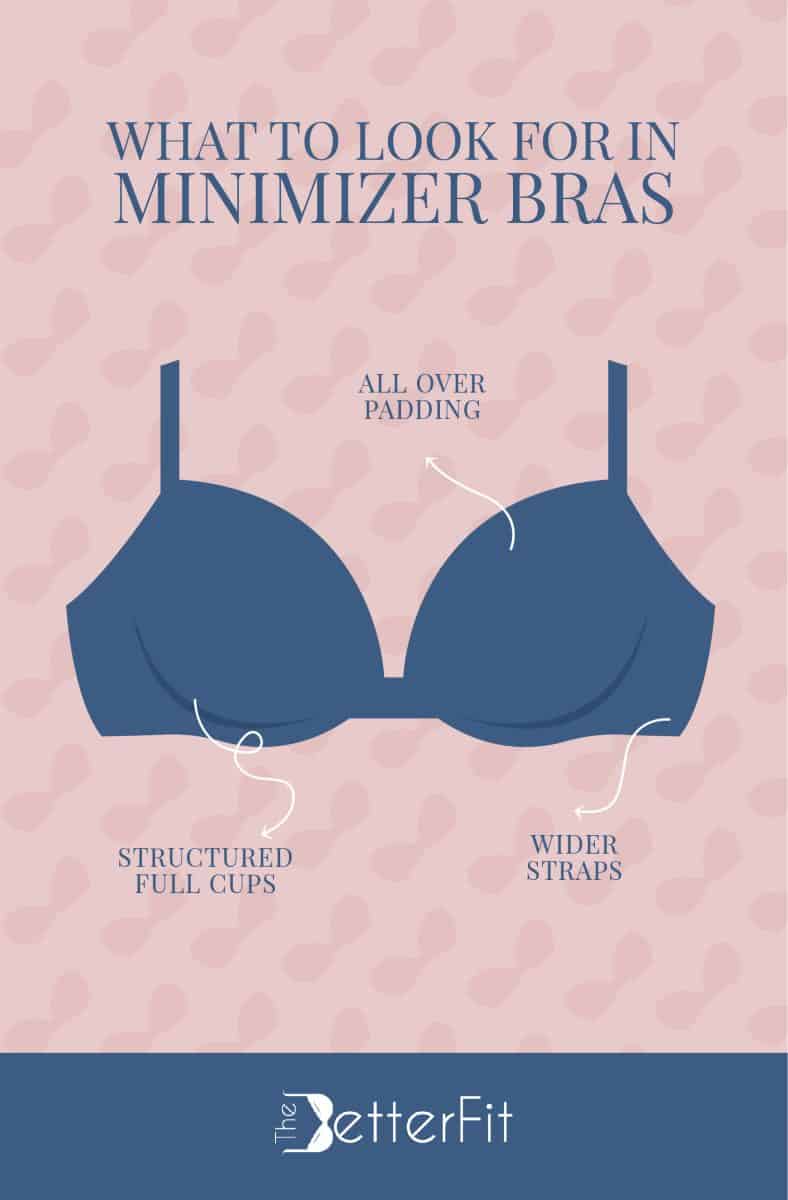 If you decide to take the plunge and purchase a minimizer bra, here are a few tips to keep in mind.
Bali womens Passion For Comfort Minimizer...
SAY BYE-BYE TO UP TO 1.5 INCHES - Minimizer construction can pare your profile by up to 1.5 inches.
MINIMIZER BRA CONSTRUCTION - So you can feel and look confident all day long.
WHERE ARE THE WIRES? - Hidden underwires provide all the support you need.
Size Matters
This can't be stressed enough about minimizer bras not making your boobs any smaller. Before buying a new bra, you should make sure you get properly sized. Boobs do change over time, so you might save yourself some hassle if you make sure you know the size to look for.
Try it before you buy it
Since there are so many styles to choose from, you want to make sure you try the bra on before leaving the store. Make sure it's comfortable and fits correctly. It's a good idea to do a mini-workout in the changing room that includes some stretching and bending. A bra may feel comfortable for the whole thirty seconds you try it on, but you want to make sure it stays that way after moving around a bit!
Comfort is key
A minimizer bra is designed to fit in a snug size. But, it definitely shouldn't feel too tight or cut off circulation. Your bra needs to be comfortable. If it's digging into your skin or your shoulders, ditch it and try a size larger.
The cup shouldn't run over
The cups of the bra should be full and snug, but not too tight. Even though the point of the bra is to make your boobs look smaller, you don't want the cups too tight or you'll end up with boob spillage.​
Don't squish the girls
Some minimizer bras flatten a little too much. Make sure you don't feel like you're wearing a compression vest, or you can end up damaging the tissue. Comfort is key anytime you shop for a bra.
​Comparing Types of Minimizer Bras
| Type of Minimizer Bra | Purpose | Best For |
| --- | --- | --- |
| Underwire | Lifting and redistributing breast tissue | Casual, formal |
| Keyhole | Improving ventilation and adding aesthetics | Low-impact activities |
| Bandeau | Coverage, light support | Figure-hugging and sleeveless clothes |
| Sports | Bounce control and prevent sagging | High-impact activities |
| Seamless | Provide a smooth finish under clothing | Figure-hugging clothes |
Minimizer Bras aren't for Everyone
​Even though minimizer bras have some great benefits, there are some larger-breasted women who may not find a minimizer bra works for them.
​Those with Full, Wide Breasts
​Since minimizer bras are designed to redistribute the breasts more evenly across the chest, they may not benefit you if you already have full and wide breasts.
If you have breasts that tend to be a little more on the wider side, a minimizer bra may end up spotlighting the wider, fuller look. That doesn't help if you are trying to make your boobs look smaller.
​Those with Narrow Shoulders
​If you're a woman with narrow shoulders, the flattening of minimizer bras may make your boobs look too wide. If your goal is to make your breasts look more proportionate and you have narrow shoulders, minimizer bras may end up making your breasts look even more disproportionate.
​Those that Want Smaller Breasts
​Yes, minimizer bras will make it appear that you have smaller breasts than you have, but they won't actually decrease your breast size. If you're looking for a bra that's going to lighten the load of your cup size, the minimizer bra isn't going to do that, either.
The bra is designed to decrease the circumference measurement around your chest, but that's only because they push your boobs into your chest, so they don't stick out so far.
​Weigh the Pros and Cons
​While minimizer bras can help if you want to make your large breasts look a little smaller, you might not find them to be the best fit for your needs. Buying a bra can be stressful and frustrating, especially ​​​if it is your first time buying one​​​.
If you're dealing with shirts or dresses that gap or don't fit right, you're having some boob spillage, or you want your breasts to appear smaller, you may want to consider a minimizer bra.
If, however, you can't stand the thought of your fun bags being pressed against your chest, don't want to interfere with how far your boobs protrude from your chest or have narrow shoulders, then a minimizer bra may not be for you.
What Is a Minimizer Bra? (And the Features You Need to Look For)
​Related Questions
What Is the Difference Between a Normal and Minimizer Bra?
A minimizer bra has a better breast tissue distribution than a normal bra. It creates the illusion of a smaller bust, whereas some regular bras can increase bust size.
What Are the Side Effects of Minimizer Bras?
Among the most notable side effects of minimizer bras include pressure on the chest if you're wearing an ill-fitting bra. Wearing a minimizer bra for a long time may impede blood flow, leaving painful bra marks on the skin.
How Should Minimizer Bras Fit?
Minimizer bras should fit snugly yet not uncomfortably tight. The band shouldn't ride up, while the straps must help keep the cups in place.
Conclusion
​Now that I've gone over what is a minimizer bra, you have to ask yourself, "is a minimizer bra right for me?" If you're thinking of trying one, make sure you shop around and find one that's comfortable.
If you take the time to look at some different styles and make sure you try them on, you may find they're just what you've been looking for in a bra.