As an Amazon Associate we earn from qualifying purchases.
If you're curvy, it can be confusing to know if bras that are meant for full figured or plus sized women will also work for you. What is considered full figured is not necessarily the same as what's considered curvy.
You might be thinking, how do you even begin to distinguish the differences between being curvy and full figured if they seem to mean the same thing?
Well, each of the terms refers to different aspects of bra sizes, and we're here to settle the difference once and for all.
​What is Considered Full Figured?
​A full figured woman, in the general sense, means someone who wears at least a size 12. Her body shape is "voluptuous" and has an "overall rounded frame."
Full figured women can be what the Internet likes to call "thick" because they have wider hips and waistlines, full breasts, and a rounded backside.
Don't be fooled by the word "rounded" though, because full figured doesn't automatically mean overweight. It might just be that the body fat and weight are equally distributed in all areas of your body.
What Full Figured Means in the Lingerie Industry
In the world of lingerie, however, the term full figured focuses more on the size of the bust or chest area. This definition disregards any specific body shape just means that the breasts are larger than average.
It's not a matter of how much body fat you have or where it is in other parts of your body. Rather, it's the size of your actual breasts that will determine if you'll fit a full figured bra or not.
Full Figured Bra Sizes
To determine if a bra is for full figured women, you have to look solely at the cup size, or the letter in one of your ​great push up bras for full figured women.
All you need to know is that the minimum is a D. You can be the thinnest girl in the world and still fit a full figured bra if you have breasts that require nothing smaller than a D cup.
Before, cup sizes mostly ranged from A to D – the former being the smallest and D the largest. A DD was considered pretty big, but breast sizes have increased significantly over the last 50 years and they continue to increase.
The cup sizes follow this trajectory and have also expanded to large extremes. The largest we've seen some brands offer reach a K. Between D and K you'll find other double and triple sizes for each.
They can all be classified as full figured. Full figured women also often look at bras that solve their specific problems, such as a highly rated minimizer bra to provide a little more support and slimming features.
Full Figured vs Curvy
​Being curvy sure sounds similar to having a full figure. However, they can also mean different things in the broad, wide world of fashion. We've distinguished full figured as having the weight equally distributed all over the body.
​What is Considered Curvy?
Curvy is the opposite as it focuses weight and fat on certain body parts, thus creating curves. It can also be associated with having an hourglass figure.
An hourglass shape is almost similar to a full figure with one exception: a narrower waist. It is where the curve is most prominent, and where the term is taken from.
Since almost everything is similar, including the breasts, curvy women ​don't differ much from full figured women when it comes to the various types of bras they use.
Curvy vs Plus Size
Another term for curvy and full figure gets interchanged often is plus size. While full figured women are only prominent in the chest and hips areas and curvy women are determined by their hourglass shape,
Complete Fashion Magazine's Adaeze Ibechukwu differentiates plus size as having:
​"Extra pounds on all parts of the body from the face, to the upper arms, legs, back and everywhere that can absorb extra fat."
This can include the underside of the breasts or the area around the ribcage that cause bulges. Therefore, plus size bras are usually distinguished by a wider band (the number on your standard bra sizes) so as to not cut tight through plus size women's skin.
A band size of 38 is the usual starting point of plus sized bands in bras and some specialized brands can go even up to 60.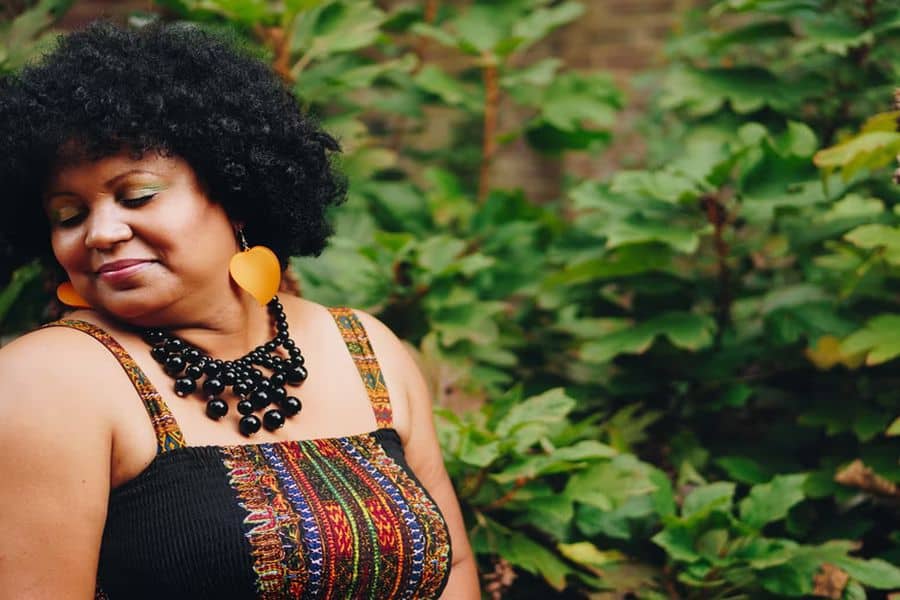 Bras for Curvy Women
Since the term curvy relies more on the body shape than the breast size, curvy women do not strictly require a D cup or above. You can wear a B or C cup and still be considered curvy as long as your waist is smaller than the breasts and hips.
However, the shape renders itself more likely that you'll have bigger breasts when you're curvy. In this way, you might find that large cup sizes fit your breasts better.
Bras for curvy women differ in the way that it also considers the band size, especially longline bras or bras with lower bands that reach the waist.
Bras made for curvy women should consider that their waist is narrower while their breasts are large, so the band size and cup size should vary in those proportions.
​Differences in Bra Sizes for Full Figure, Curvy, and Plus Size
​In summary, you can easily distinguish a bra for the full figure, curvy, or plus size woman if you know what each of them signifies in the size.
The full figure refers more to the cup size, while plus size means the band size. Bras for curvy women, however, vary both in band and cup size according to the size of their hourglass body shape.
​Why It's Important to Know the Difference
​The terms full figure and curvy indicate two different body types, not to mention there's yet another one which is plus size. It also means that the bra market has several labels, either sole categories of the three or varied combinations of them.
A majority of women wear the wrong bra and it most often comes down to size. You can see how full figure, curvy, and plus size women get it wrong.
The terms are loosely used alternately with each other, so many associates themselves with the wrong one. The truth is you can fall under two or all categories at once.
Even though there are similar bras that are available in each category, knowing the difference between full figure and plus sizes is essential when it comes to shopping for bras. Holly Jackson stated, ​
​"Everyone deserves clothes and lingerie that make them look beautiful, but the two markets have very different needs. The significance of their differences lies in the way bras are manufactured."
Different Ways Bras are Created
Different bra sizes have different requirements in the creation or manufacturing process. An A cup may only need simple foam padding to be enough support.
The construction of a D cup bra, however, may need more advanced techniques and materials to carry the weight of large breasts the way ​a push up bra made for ​big breasts does.
Even though brands may provide a bigger size, some manufacturers simply don't have the means to apply some advanced (and probably more expensive and time-consuming) method to create a sturdier and more supportive construction for one particular size.
Things like this should be factored in when you shop for bras. Most commonly though for plus size breasts, a full coverage bra is recommended, or a push up minimizer bra.
​Brand Preferences
A 38D bra from a brand that carries core sizes may fit differently (read: less supportive) than a 38D bra from a brand that carries more full bust and plus sizes.
This is because the latter knows more about the needs of full-figured and plus sized women than the brands that do more average sizes.
What Is a Full Coverage Bra? (Don't Buy Your Grandma's Bra!)
Conclusion
It's true what they say: knowledge is power. If knowledge of full figure, curvy, and plus size means better decisions about the bras you buy, then you certainly have the power to prevent any future bra-related aches and pains that can become permanent.
If you've ever had to make a choice between band size, cup size, or a disproportionate bra.
Simply understanding the differences between these phrases will enable you to recognize at a glance which brands and bras cater to your body shape and bust type, making bra purchasing and wearing delightful experiences.