As an Amazon Associate we earn from qualifying purchases.
Finding a bra that is the perfect fit for your body can be a challenge. To get the perfect fit, you need to find your bra size. Think you might be a 38? I discuss exactly what a 38D bra size entails in my article below.
How Big Is 38D?
A 38D bra size means you have a band size of about 34 to 35 inches and your bust measurement is around 41 to 42 inches. Since you're a D cup, your bust measures four inches more than your band measurements, and your sister sizes are 36DD and 40C.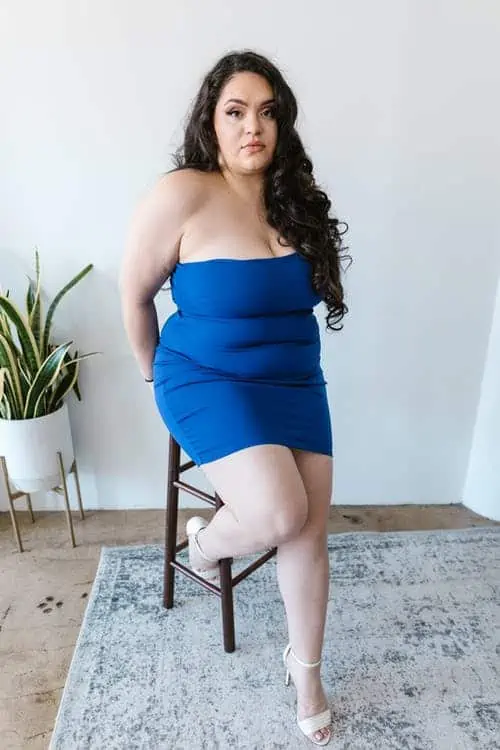 Measuring your breast cup size means finding the difference between your chest measurement and the bust line measurement. If the difference is 1 in, you would be an A cup, 2 inches is a B Cup, 3 inches a C cup, and 4 inches a D cup.
If you find that a 38D is too large in the cup, try a 40C. If you need more cup space, try a 36 DD.
All About 38D
The 38D bra size is one of the most common bra sizes in the US. Being a 38D means your breasts are on the larger side, though they may appear smaller if you have a larger frame.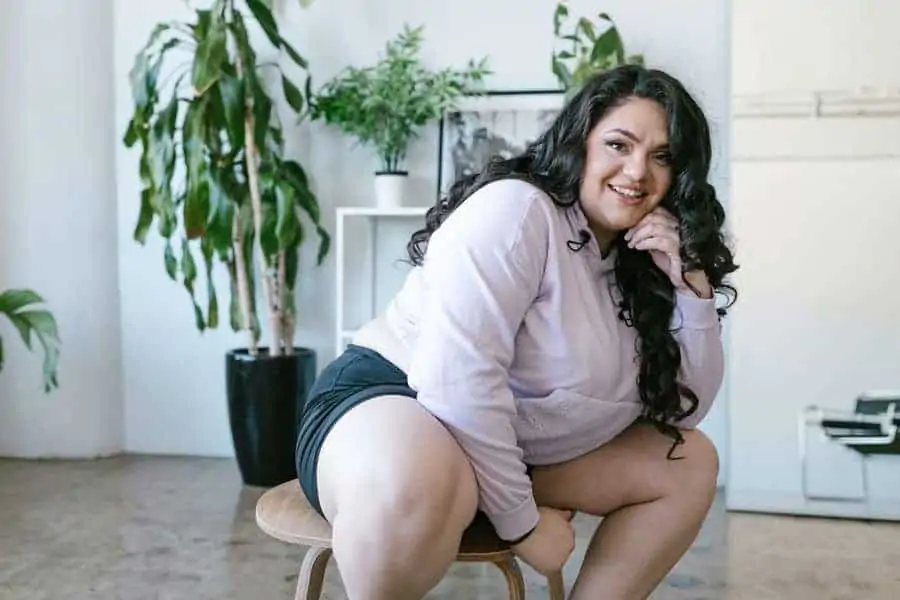 38D Bra Size Details
| 38D Bra Size | Details |
| --- | --- |
| Underbust | 34-35 inches |
| Overbust | 41-42 inches |
| Size down | 36DD(E) |
| Size up | 40C |
38D Breast Support
38D breasts tend to weigh more and breasts that weigh more tend to sag with time. Providing the necessary support to keep your breasts from sagging is very important.
Here are some bras that work well for women with 38D breasts:
A full-coverage, lightly lined bra.
A balconette bra style, which only covers half of your breast area and accentuates your cleavage.
A push-up bra, which lifts and shapes your breast while adding more volume.
If you have a larger frame with large breasts, like a 38D, you need everyday support. My favorite? The Elomi Banded Underwire Stretch Lace Bra. It has really supportive bands and a nice, three section cup.
Related Questions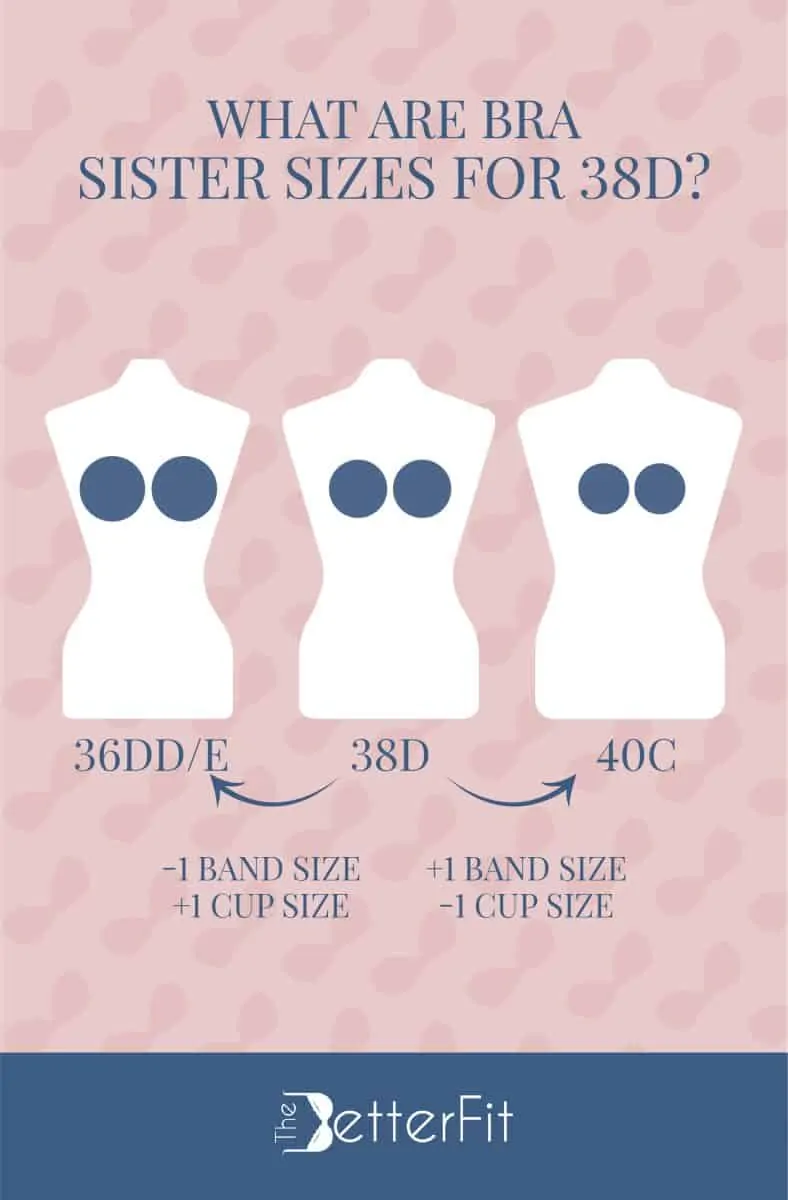 Is 36D or 38D Bigger?
A 38D bra is bigger than a 36D bra size. While they both have D cups, a 38 band size is still bigger than 36.
What Does a 38D Bra Size Convert To?
You can convert a 38D bra to 36DD(E) and 40C as sister sizes. You may consider sizing down to 36DD if you want to stop breast tissue from spilling out of the cups. Meanwhile, you can size up to 40C if the band digs into your skin too much.
Who Are Famous Personalities With a 38D Bra Size?
Actresses Angie Dickinson, Debora Caprioglio, and Andrea Bendewald have a 38D bra size. Models Dian Parkinson and Ashley Graham also wear 38D bras.
Bra Size Measurement & Cup Size | A, B, C, D, DD Bra Sizes AND Extra Large Breasts
Conclusion
Wearing a 38D bra size means you have breasts that are on the larger side of the breast size scale, and as such will need more support. Make sure that you wear a bra that fits you properly. This guarantees not only more comfort, but also reduces sagging.