As an Amazon Associate we earn from qualifying purchases.
Bigger breast sizes have always been endorsed as beautiful and feminine. Consequently, so many women opt to go for breast augmentation surgery to get the perfect hourglass figure. However, I'm a strong proponent of "beauty comes in all shapes and sizes."
In this guide, I will discuss the DD cup and the perfect bras for this cup size. I will also explain the correct way to measure your bra size and show you how the same cup can appear dramatically different on different women.
What Do DD Cup Breasts Look Like?
As soon as bra cup sizes enter the double letters, most people assume that the bust that fits into these bras will be massive. While it is true for some sizes, the often misunderstood DD cup size is actually not that big.
It is above average but still lies somewhere in the middle of the bra size spectrum. There are a whole range of sizes bigger than the DD cup including DDD, E, F, G, H all the way to size O.
Thus, contrary to popular belief, DD cup size is relatively manageable if you wear the right kind of bra.
Moreover, it is important to understand that the volume or apparent size of a DD cup depends on the band size. A DD cup on a small band size will have less volume than the same cup on bigger band size. Many women go back and forth between a D cup and DD cup, depending on the brand of the bra.
Furthermore, other factors such as your posture, bra type, and the perkiness of your boobs change the shape of your bust. Therefore, when it comes to bra sizes, two women with the exact band and cup size may appear to have completely different boobs.
Unfortunately, the misconception about bra sizes is very prevalent around the globe. In fact, it is only recently that lingerie brands have started catering to women with bigger bust sizes. For the longest time, bra sizes ranged from A to D cup sizes.
Even though some brands still do not make bras in very big sizes, you can easily find your DD cup size in the majority of retail stores. But before you purchase a new bra, it is recommended to get yourself professionally measured as bra sizes can change due to fluctuations in weight and hormones.
You can also measure your bra size yourself by following these simple steps:
Begin by standing straight in front of a full-length mirror with a soft, pliable measuring tape
First, find your band size by wrapping the tape around your torso, right under your boobs. This is the place where your band usually sits. Note the measurements in inches
Then, find your bust size by placing the tape across your nipples and wrapping it around your chest. Make sure it lies squarely on your back. Note the measurement in inches.
Finally, find your cup size by subtracting the band size from the bust size. If the difference is 5 inches, you have a DD cup size
According to a survey, the average bra size in the U.S. is 34DD, making it quite common. It is important to note that the average bra size varies from country to country depending on the genetic disposition of the female population.
DD Cup Size Details
| DD Cup Size | Bust Size | Band Size |
| --- | --- | --- |
| 30DD | 34-35 inches | 26-28 inches |
| 32DD | 36-37 inches | 28-30 inches |
| 34DD | 38-39 inches | 30-32 inches |
| 36DD | 40-41 inches | 32-34 inches |
| 38DD | 42-43 inches | 34-36 inches |
| 40DD | 44-45 inches | 36-38 inches |
DD Cup Size Examples
To provide you with some context about how the same cup size can look on different bodies, I have compiled a few images. All these women have the DD cup size but varying band sizes.
32DD
Since DD cup size is relatively big, the bra is designed to provide ample support, slight lift, and a defined shape. When a woman has 32DD size, her boobs appear quite prominent due to the combination of big cup size and a slim waist.
Remember sister sizes for bras. If you're close to fitting a 32DD, but it isn't quite right, try a sister size. If the band is a bit loose, try a 30DDD. Or, if the band is a bit tight, give a 34D a try.
34DD
If the circumference of your ribcage ranges between 32 and 34 inches, a 34DD bra size would be your best fit. This is also the sister size of 32DDD, although with a longer band. Your breasts would protrude more from the torso, so you need a contouring bra with side support.
36DD
The 36DD cups also need underwires for maximum stability and cups that comfortably cover the breasts and hold them in a perked up position. Most of these bra styles also gather the breast tissues so the bust does not look widespread and in proportion to the waist.
38DD
A woman with a 38DD bra size will have a bust that looks perfectly proportional to her frame. This is because both 38 band size and DD cup size are towards the bigger end of the bra size spectrum. She also needs a shaping and supporting bra, which feels incredibly comfortable.
40DD
The boobs of a woman who fits into a 40DD bra will have the greatest volume compared to all the other sizes mentioned above. However, they will not look very obvious due to the correct bra size and her wide waist.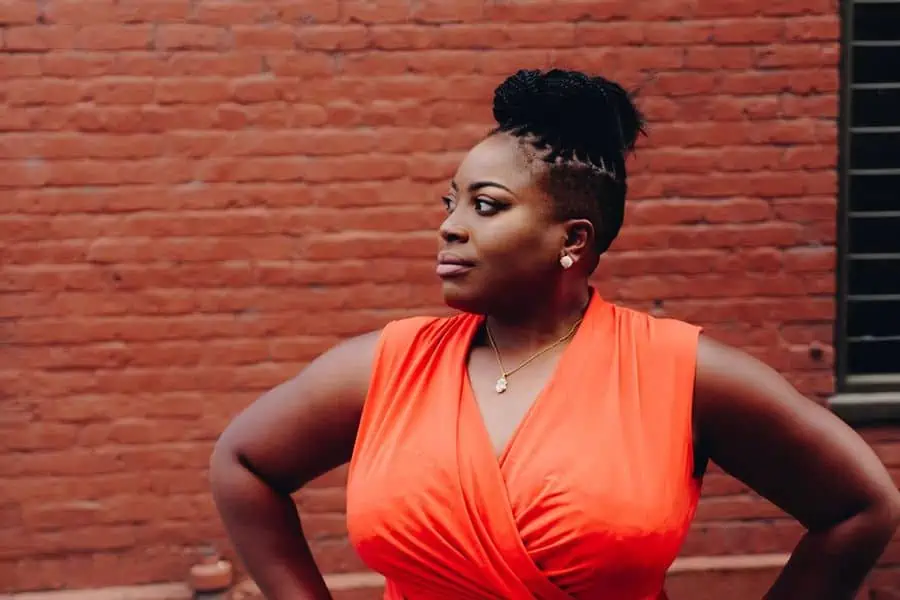 Famous Celebrities With DD Cups
I have come to associate lean bodies and modest curves with famous personalities. However, there are so many beautiful women in the entertainment industry who are proud of their DD cup size racks.
Moreover, these celebrities routinely serve style inspirations to many of the large-chested females and give them the confidence to own their curves.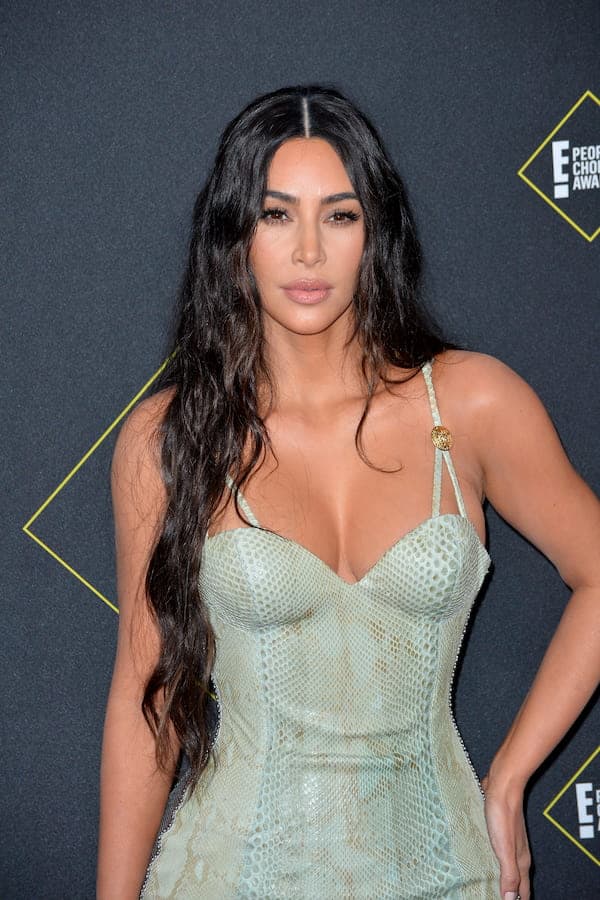 Kim Kardashian, 32DD
Kim Kardashian is known as much for her curves as for her reality shows. Her incredible hourglass figure has managed to be the talk of the town on more than one occasion. Thus, if you have a 32DD bust size and want some inspiration, you can check out Kim's statement style and take your cues from it.
Kat Dennings, 34DD
Kat Dennings is an American television actress known for her role in Two Broke Girls. She has an effortless style about her that can only be exuded when one is extremely comfortable in her body. Her voluptuous frame and killer comedic timing make her one of the most adored actresses.
Pamela Anderson, 34DD
Pamela Anderson is a Canadian-American model, actress, and activist. The Baywatch alum rose to fame for her curvaceous body clad in the iconic red swimsuit. She has gone on record to say that she is really comfortable in her skin and even finds her imperfections sexy.
Jessica Simpson, 34DD
Jessica Simpson is a famous singer, actress, and businesswoman. She is one of the few celebrities who wanted to undergo breast reduction surgery. However, after having kids she has come to accept her boobs as an asset and loves her curves. Though, she has confessed that she does not always feel confident about her frame.
Top Bras for DD Cups
The right bra can enhance your bust exponentially. It can also provide support, coverage, and/or shape depending on your individual requirement from the bra design. Below I have outlined different types of bras for your DD cups, which will work for various occasions.
T-Shirt Bra
T-shirt bras are designed to be worn under fitted tops. However, their design also makes them great for DD cup sizes due to a number of reasons.
The best bra for tank tops and tees has molded cups that are made from a soft material that does not cause irritation. Moreover, these cups blend seamlessly with your figure to create a smooth frame. Even the band is constructed from a comfortable fabric, so you can easily wear the bra for lengthy periods.
Most t-shirt bras come with an underwire, so it can also provide you with the right amount of lift, along with support, for a perky silhouette. Another characteristic of these bras that contribute to providing support is the full coverage cups that hold everything in place.
Wireless Bra
While underwires are great for lift and support, you occasionally want a bra that is soft and pliable so you can relax and unwind. The best part is that your DD cup size does not need underwires to keep them aligned and in position. A quality wireless bra can also do the job perfectly.
Thus, the best wireless bra for DD cup is stretchable, durable, and comfortable. Look for a bra that is well-fitted so it can provide structure to your bust and support it adequately. It should also feature a wide band that provides additional stability to your bosom.
Most wireless bras have adjustable straps so you can position your breasts correctly. These straps are strategically placed at the center of the cup to provide well-rounded support. Finally, wireless bras for bigger boobs have full coverage cups for a smooth silhouette.
Backless Bra
You would be surprised to see a backless bra suggested for a DD cup size. The fact is that a well-constructed, quality bra can provide your DD breasts with adequate support. Moreover, there are a few tops and dresses that call for a backless bra so you can flaunt your backless style without any reservations.
The best backless bra for DD cup does not allow your boobs to look saggy. It has a strong adhesive lining that sticks to your skin and lifts your breasts. It usually comes with a front closure clasp between the two cups so you can close the clasp for a striking cleavage or leave it open for plunging necklines.
A backless bra may lack in providing enhanced coverage like a full cup bra, but it is often ample enough to cover your nipples and shape your breast tissues. Most backless, adhesive bras are made with silicon. Since it is very lightweight, the bra is less likely to slip off.
Related Questions
How Many Inches Is a DD Cup?
The DD cup is five inches in size. Your breasts will extend five inches from your abdominal wall when held in place. Of course, women who experience sagging may not have the same protrusion.
How Much Does a DD Cup Weigh?
A DD cup size entails that each breast weighs around 2.15 pounds on average. Thus, it is important to wear a high-quality, supportive bra that takes the weight off your shoulders.
What Are the Sister Sizes of DD Cup Size?
| Current Bra Size | Sister Size Up | Sister Size Down |
| --- | --- | --- |
| 32DD | 34D | 30DDD |
| 34DD | 36D | 32DDD |
| 36DD | 38D | 34DDD |
| 38DD | 40D | 36DDD |
| 40DD | 42D | 38DDD |
Bra Size Measurement & Cup Size | A, B, C, D, DD Bra Sizes AND Extra Large Breasts
Final Thoughts
Since there is very little information about the cup size DD, it is often deemed uncommon. However, the purpose of the guide is to help you understand that the DD cup size is actually not that uncommon. In fact, the size 36DD is considered the average bra size in the U.S.
The remarkable thing about cup sizes is that they look unique on women with different types of silhouettes and body mass. Thus, while a woman with a smaller band size will appear to have a massive bust with a DD cup size, the same size would appear quite average on a wide-set woman.