As an Amazon Associate we earn from qualifying purchases.
Women have a love-hate relationship with bras. While bras provide the necessary support and shape, especially if you have large breasts, they can also be uncomfortable and constricting. However, if you hate your bras, it's probably because you are wearing the wrong size.
Thus, in this article, we explain how to get the right bra and how big is 34D. 
How Big Is 34D?
34D means that your band size is 30 to 31 inches and your bust size is 37 to 38 inches. Typically, if you wear a D cup size, it means that the distance between the ends of your nipples and your rib cage is about four inches.
The majority of us consider a D cup size towards the larger end of the spectrum, but not all D-sized boobs look the same. For example, D cups on smaller or skinnier women may appear more noticeable. Whereas the same cup size on a taller, broader woman may seem average-size.
If we talk about 34D in particular, it is considered as an above average size because of the remarkable difference between the band size and the bust size. How it looks on you depends on your frame:
If you have a flat abdomen, the boobs can project from the side, making them more pronounced.
If you are pear-shaped with the lower part broader than the upper part, your breast will appear smaller in comparison.
If you are apple-shaped with a wider abdomen area, your breasts will seem small to moderate.
Is 34D an Ideal Size?
There is no correct answer when it comes to an ideal boobs size, since every body shape is unique and beautiful. Nonetheless, many women covet the size 34D.
In fact, according to a poll that took place a few years ago, 75% of the ladies polled said that Kate Upton's 34D breast size is an ideal size.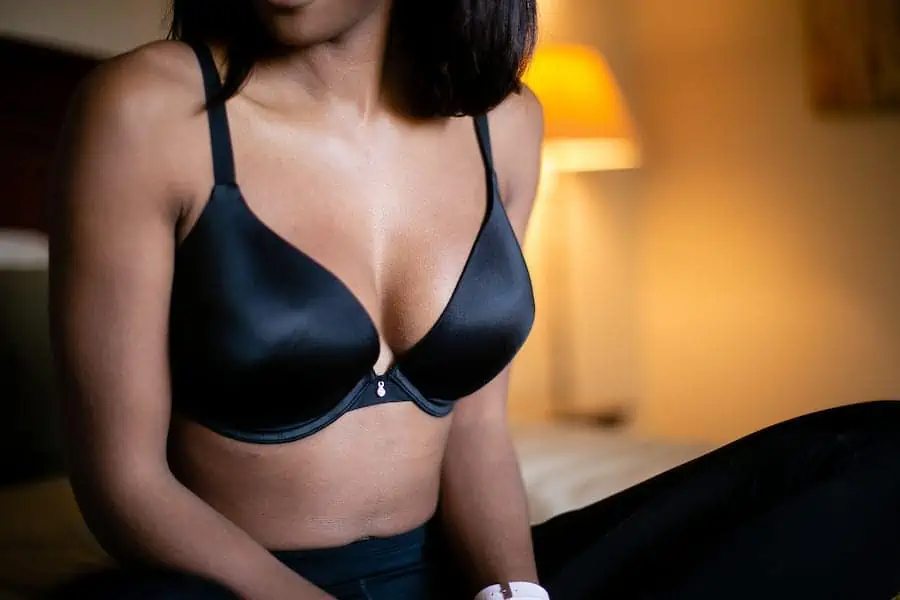 This is mainly because 34D lies in the sweet spot of breast sizes. To begin with, 34D is not too large compared to DD cup sizes or beyond, and it poses challenges often associated with bigger boobs such as back pains and premature sagging.
On the other hand, the breasts are prominent enough to look good in almost any outfit, that you wouldn't need to wear push up bras.
What Are the Sister Sizes of 34D?
Sister sizes refer to alternate sizes to your current bra size. These have the same cup volume, but different band sizes.
To find your sister size, you can go up or down a band size and one letter smaller or larger than your current cup, simultaneously.
Following the guidelines, the sister sizes of 34D are 32DD and 36C. You can wear a sister size if the bra cups frame your boobs perfectly without any gaps or spilling.
If you want to check which sister size would fit you better, see how tight you fasten your current bra. If you have to use the tightest hooks, try size 32DD and if you use the loosest hook, go for 36C.
Conclusion
To conclude, 34D is one of the most sought-after breast sizes, as the boobs are manageable while providing you with some curves. Women with this size have a 30 to 31 inches band size and a 37 to 38 inches bust size. Finally, it is one of the most easily available bra sizes, with sister sizes including 32DD and 36C.