As an Amazon Associate we earn from qualifying purchases.
DDD cup size breasts can pose a few problems to women due to excessive weight and size. This guide provides you with detailed information on the perfect bras for DDD cup breasts and some of the famous celebrities who wear this cup size.
What Do DDD Cup Breasts Look Like?
The DDD cup size looks quite big compared to the average bust sizes of B, C, and D. If you wear a triple D cup bra size, you will need all the help you can get from a quality bra that fits you perfectly and provides you with shape and coverage.
Although you can still find some lingerie shops that stock triple D bras, it can be challenging to find this size in common retail stores which stock the average bra sizes. These bras are available in different designs ideal for wearing under backless dresses, halter blouses, and tank tops.
The best part is that these brands understand the requirements of a bigger bosom. Hence, their bras feature wider bands, adjustable straps, and sturdy cups to hold your breast tissues properly. However, no matter how great the bra quality is, it will not feel comfortable unless you wear the right size.
How to Measure Bra Size at Home
You may be surprised to know that almost 80% of women wear the wrong size bra. This is because many women go for a bra fitting only once in their lifetime without remembering that bra sizes change with fluctuation in weight and hormones.
Also, more prominent breasts may lead to lower self-esteem due to societal beauty standards or body comparisons. This may cause women with triple D cup breasts to wear ill-fitting bras, resulting in shoulder and neck pain.
Fortunately, the following are some steps to follow when measuring your bra size at home, enhancing convenience, privacy, and confidence.
Get a soft measuring tape: Use a flexible one to take accurate measurements. If you don't have one, you can use a piece of string and measure it with a ruler.
Measure your band size: Start by measuring your underbust beneath your breasts while wearing an unpadded bra. Keep the measuring tape parallel to the ground and snug against your body. Round the measurement to the nearest whole number to get your band size.
Measure your bust size: Measure around the fullest part of your bust, usually across the nipple area, to get the bust size.
Calculate your cup size: Subtract your band size measurement from your bust size measurement. The difference between the two measurements corresponds to your cup size. If you get a 6-inch difference, then you have DDD cup breasts.
Check the fit: Once you have determined your band size and cup size, try on bras in that size range to assess the fit and comfort. Remember that different brands and styles may fit differently, so it's best to try on several bras to find the one that fits you best.
DDD Cup Sizes
| | | |
| --- | --- | --- |
| DDD Cup Size | Bust Size | Band Size |
| 30DDD | 35-36 inches | 26-28 inches |
| 32DDD | 37-38 inches | 28-30 inches |
| 34DDD | 39-40 inches | 30-32 inches |
| 36DDD | 41-42 inches | 32-34 inches |
| 38DDD | 43-44 inches | 34-36 inches |
| 40DDD | 45-46 inches | 36-38 inches |
| 42DDD | 47-48 inches | 38-40 inches |
| 44DDD | 49-50 inches | 40-42 inches |
DDD Cup Size Examples
Women fit into a range of sizes, where each size is unique and beautiful. Many people do not realize that the same cup size can look markedly different on different women depending on their band size and overall body shape.
To help you understand this concept, I have compiled a few images of women who have the same DDD cup size but different band sizes.
32DDD
A woman with a 32 band size will have a lean frame or a small underbust circumference. Consequently, her boobs will appear quite prominent against a slim body. Women with this bra size often have the classic hourglass figure, which is coveted across the globe.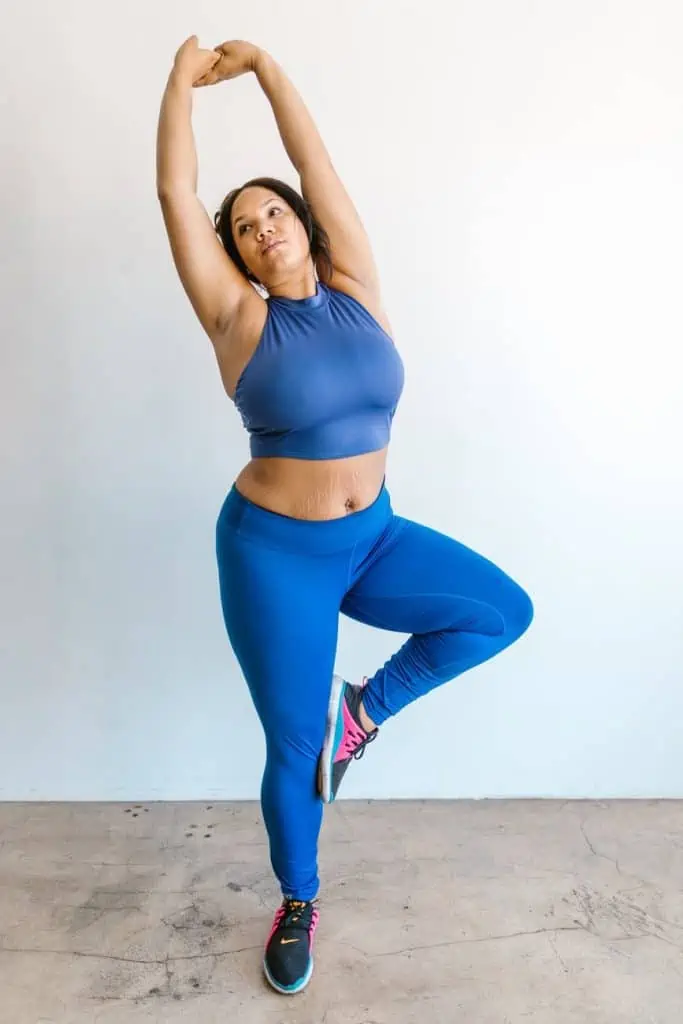 34DDD
The DDD cup breasts will have more volume on a 34 band size as compared to a 32 band size, even though the difference may not be too obvious. Girls with this band size also have a slender physique with breasts that are very noticeable.
38DDD
As the band size increases, the boobs look less distracting and more proportional to the overall silhouette. The size 38DDD is a classic example. While the DDD cup size is still quite big, it does not look drastically big on a wide waist. However, the breast volume increases with each subsequent increase in band size.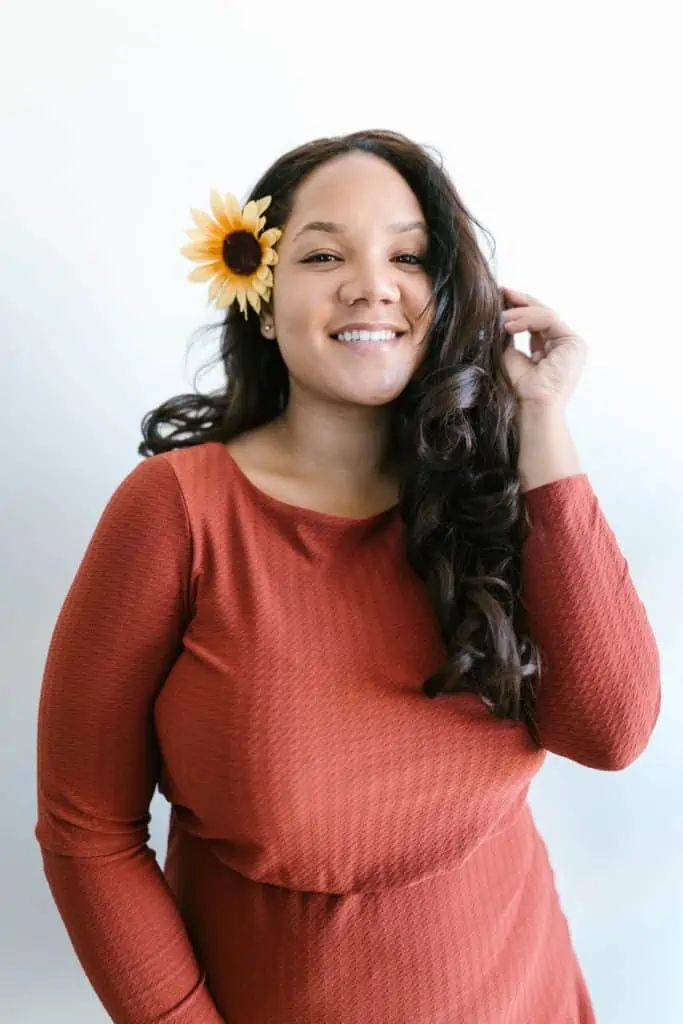 40DDD
A woman with the 40DDD bra size will appear almost linear without any discernible curves from the front angle. However, a side view will reveal the proper curves and a more obvious DDD cup size. Women with this size require the most support amongst all the other sizes mentioned above.
Famous Celebrities With DDD Cups
There are many celebrities with DDD cups; some have the bigger cup size naturally, while others chose to get the DDD cups. Regardless, all these women are inspiring in their own way, with their unique talents, fashion sense, and uber confidence.
Christina Hendricks, 38DDD
Christina Hendricks is an American television star with a curvaceous body. However, her envious body caused her to miss out on a lot of roles since people considered her frame to be too unconventional for certain roles on TV. Regardless, she has broken the barriers and emerged as an incredible actress.
JWoww, 34DDD
JWoww is an American television personality. She came to prominence with her role in the reality series, Jersey Shore. The reality star has undergone a few breast augmentation surgeries, with the last one giving her her 34DDD assets. She opted for this surgery after her boobs changed due to pregnancy and breastfeeding.
Sofia Vergara, 32DDD
Sofia Vergara is a Columbian-American actress, who became a household name after her successful TV series, Modern Family. She has always been candid about her curves, attributing them to her genes. She is an inspiration for women with bigger breast sizes in terms of style and confidence.
Nicki Minaj, 34DDD
Nicki Minaj is a famous rapper, known for her singing skills, voluptuous body, and enigmatic fashion sense. She is rumored to have had breast augmentation surgery due to her gravity-defying bust. Regardless, she is one proud songstress who routinely drops chart-topping hits.
Top Bras for DDD Cups
As mentioned above, the correct bra can make a world of difference for women with bigger bust sizes. Not only do these bras offer stability, but they also enhance and shape your boobs for a flattering look to give you a boost of confidence.
Therefore, check out the top bras for your DDD cups:
Minimizer Bra
As the name suggests, a minimizer bra works to reduce the apparent size of your bust. These bras are great if you want to achieve a certain look under a dress or a top. They also provide well-rounded support, so you can feel secure and confident.
The best minimizer bra is able to achieve its target without compromising on the comfort factor. You will feel slight pressure when you wear this type of bra, but it should not be painful. Moreover, it is imperative to wear a minimizer bra in your correct size so it can shape your breasts perfectly.
You can choose a minimizer bra with or without an underwire depending on the level of support you want and your personal preference. Most quality minimizer bras are effective and supportive regardless of whether they have an underwire or not.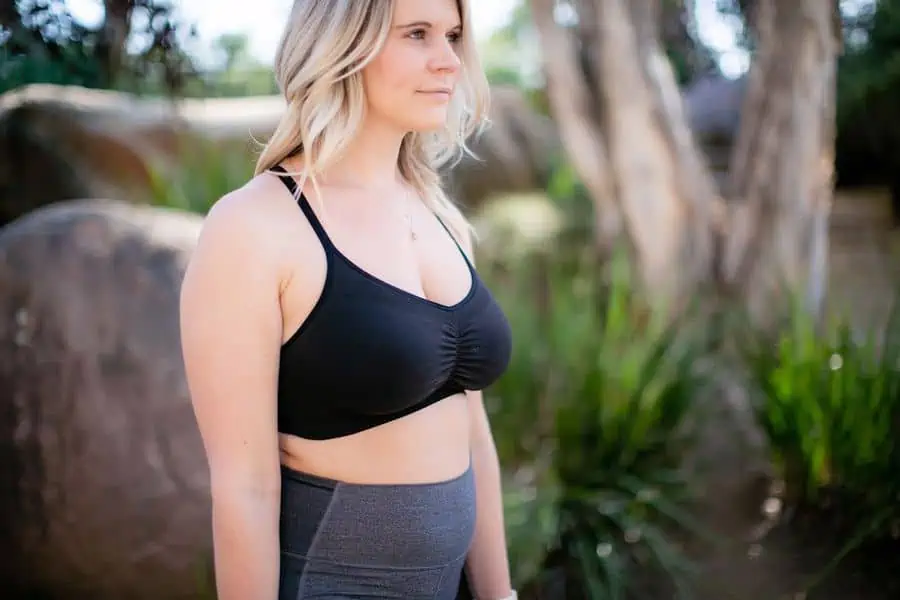 Sports Bra
There are so many varieties of sports bras available in the market. However, if you like to live an active lifestyle and have a DDD cup size, you need a sports bra designed for bigger boobs. These bras are feature-packed to save you from the pains of bouncing boobs so you can focus on your workout.
The best sports bra for larger breasts has a high neckline, which offers the ultimate coverage to keep your boobs from spilling out. These bras also almost always have underwires to provide support. To make sure that the underwires are not uncomfortable, the bras are fitted with cushioning around the wires.
Sports bras for bigger busts are slightly stretchable, so they can move with your breasts and mold to them accordingly. However, the stretchability is not so much that the bra loses its ability to constrain the breast tissues, thus defeating the purpose of a sports bra.
Supportive Bra
Supportive bras are designed with a special focus on providing reinforcement for full-figure women. Women with a full figure are not plus-sized but have breasts that are heavier regardless of their overall body size. They need bras that can hold their boobs adequately to take the weight off their back and shoulders.
Therefore, the top supportive bras for full figures have full coverage cups that envelope the entire breast tissue. The cups are often non-padded and soft because your DDD cups do not need any help in looking big and curvy. However, it all comes down to personal preference, so you can also wear a padded bra.
Supportive bras also come with an underwire that provides the necessary lift and stability for a perkier shape. Underwires are especially useful for large boobs as they are more prone to sagging. Just make sure that the underwire follows the shape of your natural curve, without poking or pinching your underbust.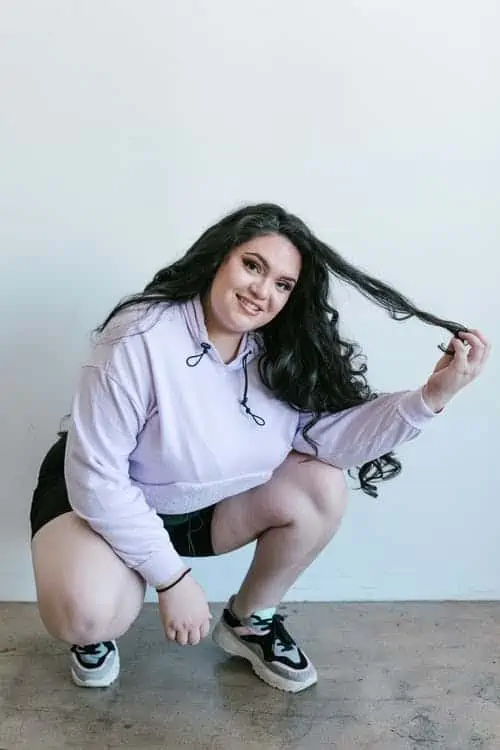 Components of a DDD Bra
Bras come in various styles, designs, and sizes to accommodate different body shapes, preferences, and clothing needs. It consists of the following components that work together to provide support, shape, and comfort.
Cups
Cups in a bra refer to the part of the bra that holds and supports the breasts. They are typically made of fabric designed to enclose and shape each breast individually. The cups are usually padded to provide additional support, shape, and modesty.
The cup size of a bra corresponds to the volume of the breast it can accommodate and are denoted by letters such as A, B, C, D, DD, and DDD, with each letter representing a different size range.
Although the progression follows the alphabetical order, the exact cup sizing can vary slightly depending on the brand.
Underwire
An underwire is a thin, semi-circular strip of rigid material, typically made of metal or plastic, that is encased in fabric and positioned underneath each cup.
It is designed to provide additional support and shape to the breasts by contouring to the lower curve of the breasts and extending along the bottom and sides of the cups. It helps to lift and separate the breasts, creating a more defined silhouette and enhancing the overall appearance.
It also helps to distribute the weight of the breasts more evenly across the chest, reducing strain on the shoulders and back.
Band
The band is the fabric that wraps around the torso and fastens at the back. It provides the primary support for the bra and may have adjustable hooks and closures to customize the fit and ensure a snug and comfortable feel.
Straps
Straps are adjustable bands extending over the shoulders and supporting the cups. They are typically made of elastic material covered in fabric, and their length can be adjusted to achieve a comfortable fit.
They help distribute the weight of the breasts evenly, reducing strain on the shoulder and back muscles. The adjustability of the straps allows for customization of the fit, ensuring that the bra sits securely and comfortably on the body.
Frequently Asked Questions
How Many Inches Is a DDD Cup?
A DDD cup denotes a six-inch difference between your abdominal wall and the fullest part of your breast. You can determine the cup size by subtracting your band size from your bust size.
How Much Does a DDD Cup Weigh?
The average weight of each breast with a DDD cup is approximately 2.57 pounds. This is around 30% heavier than the DD cup breasts. However, it is important to note that the weight can vary according to the amount of breast tissues.
What Are the Sister Sizes of DDD Cup Size?
The sister sizes can be found within the DD and G cup ranges for a woman with a DDD cup. Sister sizes are a small pool of bras with approximately the same cup volume. Check out the following table to understand the concept better.
| Current Bra Size | Sister Size Up | Sister Size Down |
| --- | --- | --- |
| 32DDD | 34DD | 30G |
| 34DDD | 36DD | 32G |
| 36DDD | 38DD | 34G |
| 38DDD | 40DD | 36G |
| 40DDD | 42DD | 38G |
| 42DDD | 44DD | 40G |
| 44DDD | 46DD | 42G |
Bra Size Measurement & Cup Size | A, B, C, D, DD Bra Sizes AND Extra Large Breasts
Final Thoughts
I hope the extensive guide has helped you understand the DDD cup size a bit better. The main purpose of this article was to help you understand that many women have the DDD cup size, which can appear different on each individual body.
Moreover, you have a lot of options in bras that accommodate this size, which have ergonomic and stylish designs. There are also so many celebrities with the DDD cup size, so you can take sartorial inspiration from any of them.