As an Amazon Associate we earn from qualifying purchases.
The A cup size is at the lowest end of the bra size spectrum. Most women with A-cup size may feel that their breasts are too small due to media influence that perpetuates bigger breasts as being more beautiful.
But small boobs are far easier to manage, do not cause you back pains, and can be styled effortlessly.
What Do A Cup Breasts Look Like?
Having an A cup size is pretty common, with millions of women proudly rocking their small busts. However, most ladies with this cup size usually prefer bigger boobs.
According to a survey that polled women from America and Europe on their ideal cup size, almost 53% deemed the C cup as the most preferred. Approximately 26% preferred the B cup, while only around 2% said that they like the A cup.
Regardless of what is considered the "ideal size," women come in all shapes and sizes, each unique from the next. How big your boobs also look depends on your overall weight, height, and frame.
For example, a girl with a small waist will have more noticeable breasts, even if she has an A cup size. The same pair of breasts will not be too distinguishable on someone with a wider torso. Moreover, the type of bra you wear can also change the appearance of your breasts under a top or a dress.
The correct fitting bra will provide you with a more defined silhouette and even impart some curves to your otherwise slender frame. You can also go for a padded bra to enhance the appearance of your boobs. However, you can only achieve all this with a bra that fits you perfectly.
Therefore, you should get yourself professionally measured or find out your bra size with the following steps:
Wrap a tape measure around your body, aligned right under your breasts where a bra band usually sits. Note the measurement in inches. This is your band size.
Next, place the tape measure across the fullest part of your breasts and note the measurement in inches. This is your bust size.
Lastly, subtract the band size from your bust size to determine your cup size. An A cup size denotes a 1-inch difference.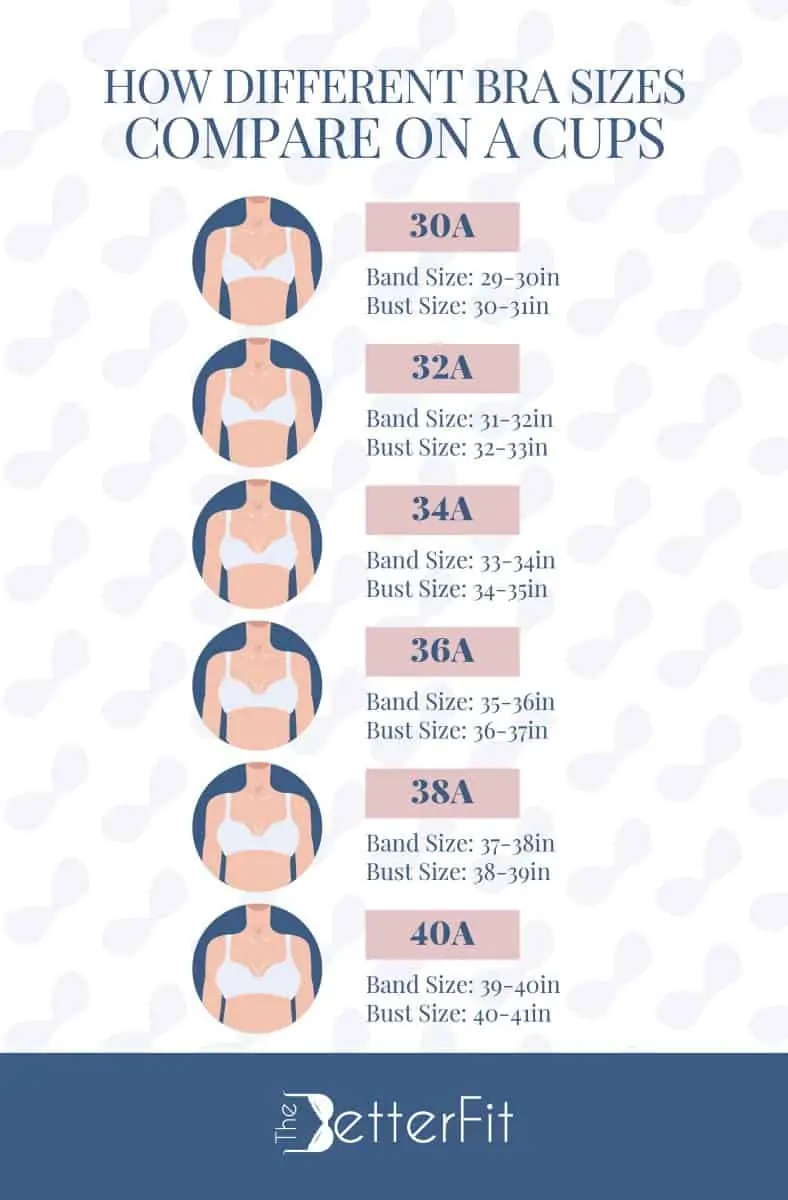 A Cup Size Details
| A Cup Size | Bust Size | Band Size | Weight |
| --- | --- | --- | --- |
| 30A | 30-31 inches | 29-30 inches | Less than 1 pound |
| 32A | 32-33 inches | 31-32 inches | Around 1 pound |
| 34A | 35-36 inches | 33-34 inches | Around 1.72 pounds |
| 36A | 36-37 inches | 35-36 inches | Around 2.26 pounds |
| 38A | 38-39 inches | 37-38 inches | Around 3.06 pounds |
| 40A | 40-41 inches | 39-40 inches | Around 4.3 pounds |
A Cup Size Examples
Not all breasts that fit into an A cup bra size appear the same. Depending on your band size, your boobs can look drastically different yet beautiful. Let's take a look at some of the women who wear bras with A cup.
32A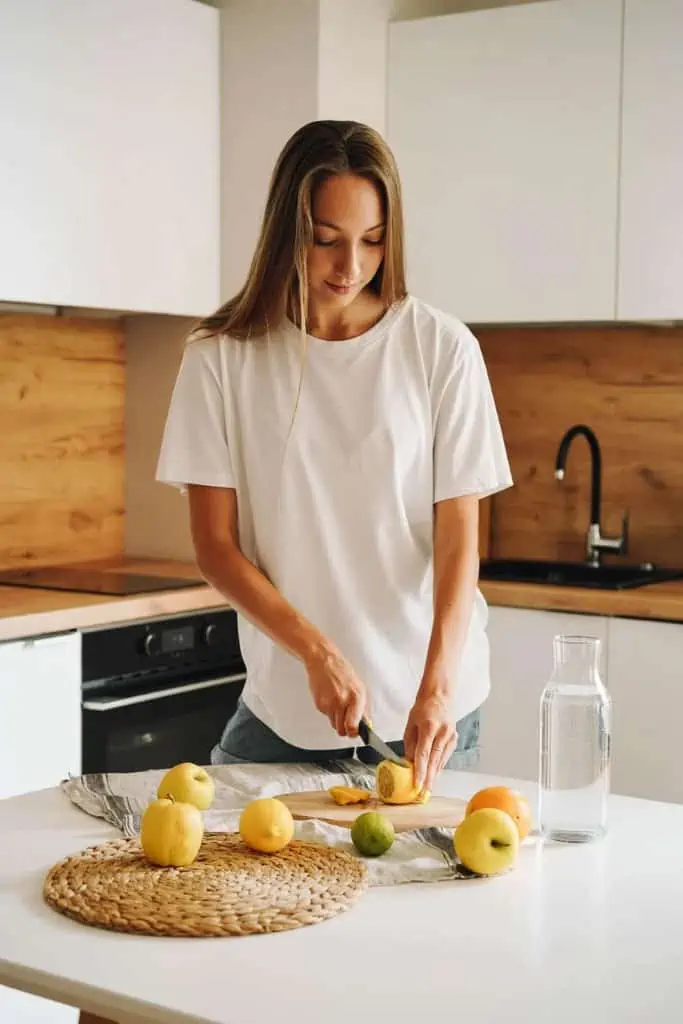 The woman in the picture has a 32A cup size and wears a black, sheer bra with a sturdy mesh that provides her breasts with a slight lift. The slim waist and the bra style make her boobs appear fuller than their original size, giving her modelesque figure some curves.
34A
In comparison to the picture above, with a 34A size, the boobs in this picture look smaller due to the wider band size. Since the bra she is wearing was designed to provide a comfortable fit instead of a cleavage, her breasts are not very noticeable.
36A
The woman in the pictures wears a 36A mesh bra with lightweight, flexible underwires. The underwire makes the breasts appear perky, while the sewn cups mold the contours perfectly without any gaps. Despite the bigger band size, the woman has a flatter stomach, making the boobs appear slightly more prominent.
40A
The individual here has a 40A bra size, which is one of the rarest sizes due to the stark contrast between the band size and cup size. The breasts look small compared to the torso, yet the bra style provides them with some shape.
Famous Celebrities With A Cups
There are so many relatable celebrities who have not succumbed to the societal pressure of having the "perfect" figure. However, their remain a handful of the most stunning actresses and singers, who have made a mark in the industry with their phenomenal skills and are proud to sport the A cup size:
Keira Knightley, 32A
Keira Knightley is one of the best actresses in the film industry, with several notable film projects to her name. Her exceptional height and toned body make her A cup size perfectly proportional to her frame.
Knightley revealed in an interview that she did not like certain parts of her body. However, since her pregnancy, she has come to appreciate her body for its capability and resilience.
Emma Roberts, 36A
Emma Roberts is an American actress and singer, as well as a style icon. She has a relatively big band size, which alludes to a wide torso and small breasts. However, her amazing dressing sense and clever styling mean that she looks flawless on and off the red carpet.
Taylor Swift, 34A
Taylor Swift is one of the top singing sensations in the world, with back-to-back chart-topping hits. Like her music, her fashion sense has also evolved dramatically over the years, from girl-next-door to a sexy diva. Thus, if you have an A cup size, you can take a few styling tips from Swift's red carpet appearances.
Audrey Hepburn, 34A
Audrey Hepburn is a legendary beauty, best described as feminine, fragile, and demure. She belonged to an era that idealized tiny frames and slender silhouettes. Hence, her small breasts were not uncommon among other actresses. Regardless, it puts an unnatural burden on actresses to have a certain look.
Ariana Grande, 32A
Ariana Grande is another famous singer with an A cup size. She has a small stature and an exceptional body shape. Since she maintains a healthy lifestyle, she has a tiny waist that makes her breasts look slightly more noticeable against the petite frame.
Top Bras for A Cups
Women with breasts that fit into an A cup do not need a bra for support, unlike the bigger sizes. What they want from a bra are some coverage, a more defined shape, and some cleavage. Therefore, check out the best bras for an A cup size that will give you the coveted curves and make your boobs look even more beautiful.
Padded Bra
Padded bras are a game-changer for women with small breasts. They are different types of padded bras that offer varying comfort levels and coverage. Therefore, the best padded bra for flat chests for you will depend on what makes you feel comfortable and confident.
Look for a bra that has a padded covering over the entire cup. These bras are exceptionally flattering, snug, and cozy. They also make your chest area look naturally fuller. Moreover, make sure to opt for a well-fitted design, as ill-fitting padded bras can be quite uncomfortable.
Finally, invest in a good quality bra that is able to maintain its shape and style despite regular use. Low-quality padded bras often lose their shape, with the padding getting lumpy or moving to one side after multiple washes.
Push Up Bra
Push up bras are the ultimate solution to the lack of cleavage. They are perfect for women with small cup sizes like the A cup size. These bras are designed to scoop and lift the boobs to create an attractive décolletage. The best push up bras for small cups prioritize comfort along with shape.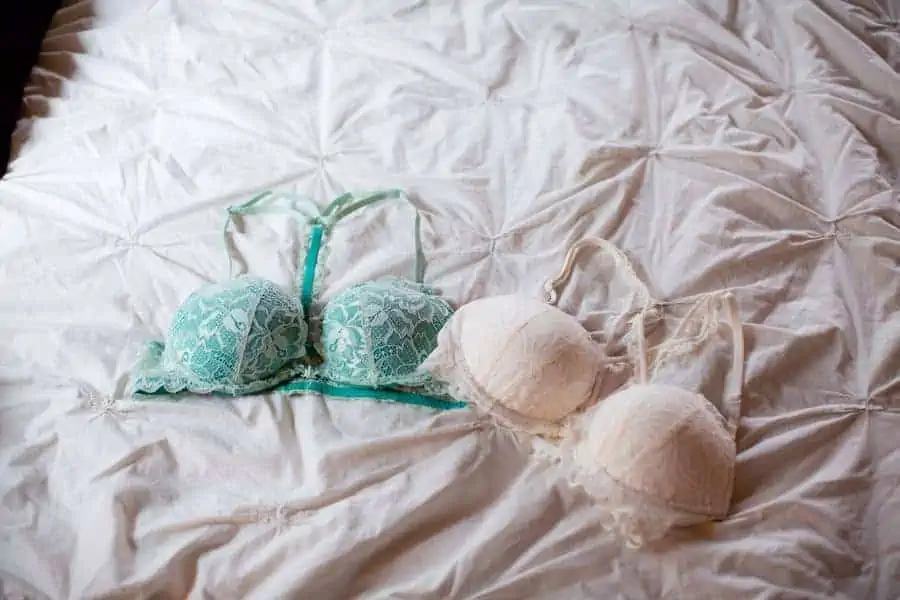 The padding of a push up bra is positioned underneath the breasts to provide them with an accentuated lift. Most push up bras can provide an illusion of a two-cup raise for small-chested women quite naturally. You can also find push up bras in the strapless variety.
Regardless of how good your boobs look in a push up bra, you should not wear them all the time. The bra design constricts and alters the shape of your breasts, causing lasting pain and discomfort.
Strapless Bra
Strapless bras are notorious for constantly falling down, but not so for smaller chested ladies.
In fact, women with an A cup size can easily pull off a strapless bra without the fear of it slipping down or moving around.
Adhesive Bra
For larger chested women, sticky bras just plain don't work. Not so with A cup ladies. You can rock those backless dresses and bodycon dresses without fear of your boobs flying around.
Therefore, if you want to wear an off-the-shoulder dress or a strapless top, look for an adhesive bra or chicken cutlet bra that allows you to keep your shoulders bare and provides some cleavage.
Wireless Bra
Wireless bras are incredibly comfortable, much more than their wired counterparts. So why do I have wires in the bra?
The underwire shapes the base of the cup, lifts your boobs, and separates your breasts from each other. It also provides a level of support and helps the bra lie flat against your underbust area.
However, if you fit into an A cup bra, you do not need the extra support offered by the underwires. The support offered by a quality wireless bra should be sufficient for your small breasts.
You can look for wireless bras that come with seamed cups, which are cups made with multiple fabrics pieces stitched together. These act as a supportive feature in place of the underwire and provide an appealing shape to your bosom. However, the seams might be visible under a tight-fitting top.
Related Questions
Is the A Cup Bigger Than AA Cup?
Yes, an A cup is bigger than an AA cup. When the concept of bra cup sizes was first introduced, sizes only ranged from A to D. When sizes were not sufficient to cover the wide range of sizes, brands introduced AA as a size smaller than A.
How Many Inches Is an A Cup?
An A cup equates to a one-inch difference between your bust size and band size. In other words, your boobs protrude one inch from your chest wall, making the A cup size quite small.
What Are the Sister Sizes of A Cup Size?
Sister bra sizes are a range of sizes that have almost the same cup volume. For the A cup, you can find a sister size up in the AA cup range and a sister size down in the B cup range. Check out the table below for a range of A cup sister sizes.
| Current Bra Size | Sister Size Up | Sister Size Down |
| --- | --- | --- |
| 30A | 32AA | 28B |
| 32A | 34AA | 30B |
| 34A | 36AA | 32B |
| 36A | 38AA | 34B |
| 38A | 40AA | 36B |
| 40A | 42AA | 38B |
Bra Size Measurement & Cup Size | A, B, C, D, DD Bra Sizes AND Extra Large Breasts
Conclusion
The A cup size is not considered the most coveted of bra sizes, but it has its fair share of advantages. Smaller chested ladies have access to a wider array of outfits, and generally live life more comfortably than their larger chested friends. Since an A cup size is one of the more common sizes, you can easily find your bra size in various styles.
Smaller breasts are also easier to manage and do not pose the health issues associated with full busts. Finally, so many types of bras can help you make your frame appear curvier and your boobs more noticeable.