As an Amazon Associate we earn from qualifying purchases.
Wearing the correct bra size for your body is the best way to support your breasts. The right bra can support, shape, and lift your bustline. Shopping for a new bra is always a challenge.
Knowing your bra size saves time, but it's always best to measure yourself for bra size before you shop just in case your size has changed. Think you may be a 34B? I discuss exactly how big a 34B bra is in the article below.
How Big Is 34B?
A bra size that's 34B has an under-bust size between 33-34 inches and a bust size between 35-36 inches. Being a B cup means that your bust size is two inches more than your band measurement.
In a poll done by the bra company Triumph in the UK in 2013, a 34B was found to be the most common bra size from the women surveyed. The average bra size in America is 34DD.
34B Bra Size Details
| 34B Bra Size | Details |
| --- | --- |
| Underbust | 33-34 inches |
| Overbust | 35-36 inches |
| Size down | 32C |
| Size up | 36A |
What Do 34B Breasts Look Like?
Though a 34B bra size is considered on the smaller side here in the United States, a B-cup size breast appears average worldwide. B cup breasts will protrude from your torso slightly more than A cup breasts would. 34B cup breasts on average weigh around 1.3 pounds each.
No matter your bra size you should ensure that you are wearing the right bra size. The wrong size bra can change your body posture and cause deep grooves caused by pressure from bra shoulder straps. It can also trigger several health problems like:
For women with average sized frames with small breasts, like a 34B, take a look at my #1 recommended push up bra: the Maidenform Demi Push Up Bra. Super comfortable, this specific bra features Wonderbra technology to give you a natural looking lift!
It can also trigger several health problems like:
Shoulder and neck pain
Back pain
Skin Irritation
What Is a 34B Bra Size Equivalent To?
Having a 34B breast size means that your sister sizes are 36A and 32C. Finding the size equivalent to your bra can be helpful when you're in between sizes, or your weight is fluctuating.
A 36A bra size offers you a slightly longer band and slightly smaller cups which can give you a little tighter fit in the bra cup if needed. The 32C will give you a tighter band with larger cup size, which is great if you need a little more space in the cup area.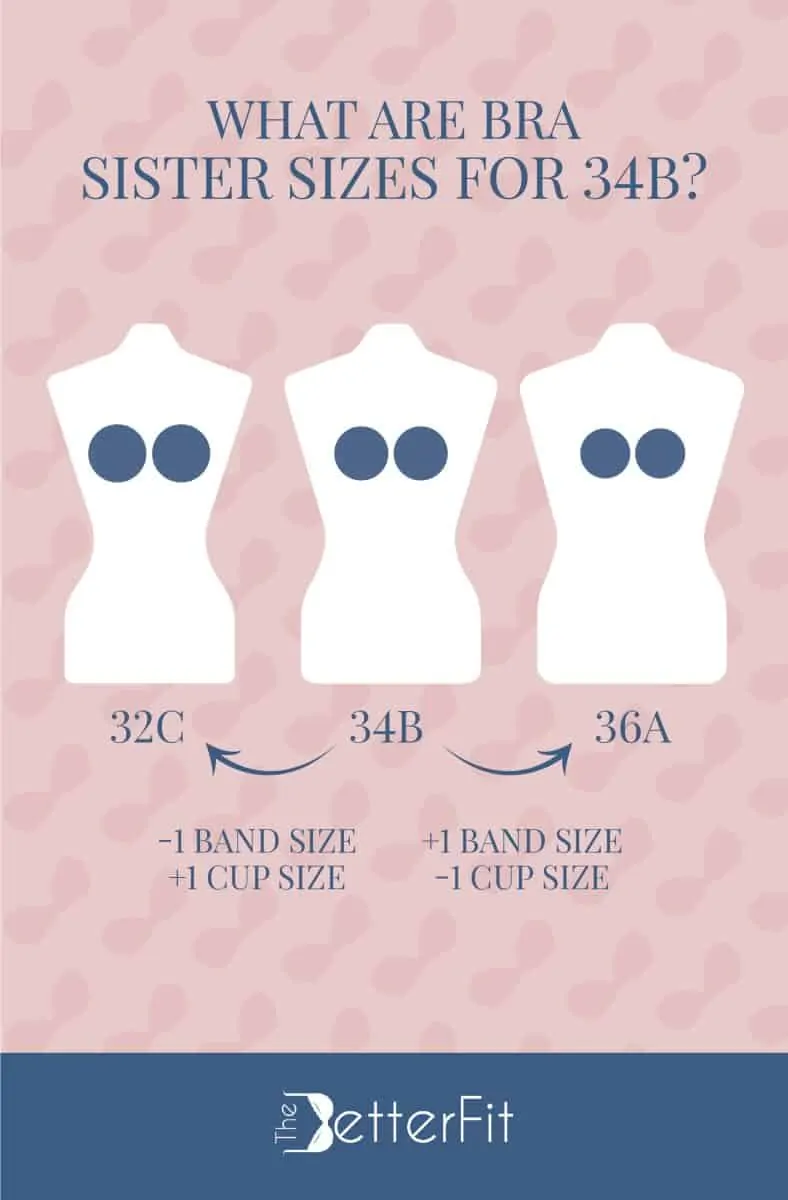 34B Size Boobs Appearance
How 34B breasts appear all depends on the size of your rib cage and how your breasts are spaced on your rib cage.
Wideset breasts will appear smaller, while breasts that are closer together have more cleavage and appear larger. 34B breasts are usually perky since they don't weigh a whole lot.
Body shape
Genetics
Lifestyle
Ladies who are more full figured and curvy with 34B breasts will appear to have a smaller bust, as their larger hip/thigh areas will outshine their bust area.
On women with slender figures, 34B breasts tend to be more noticeable and appear bigger.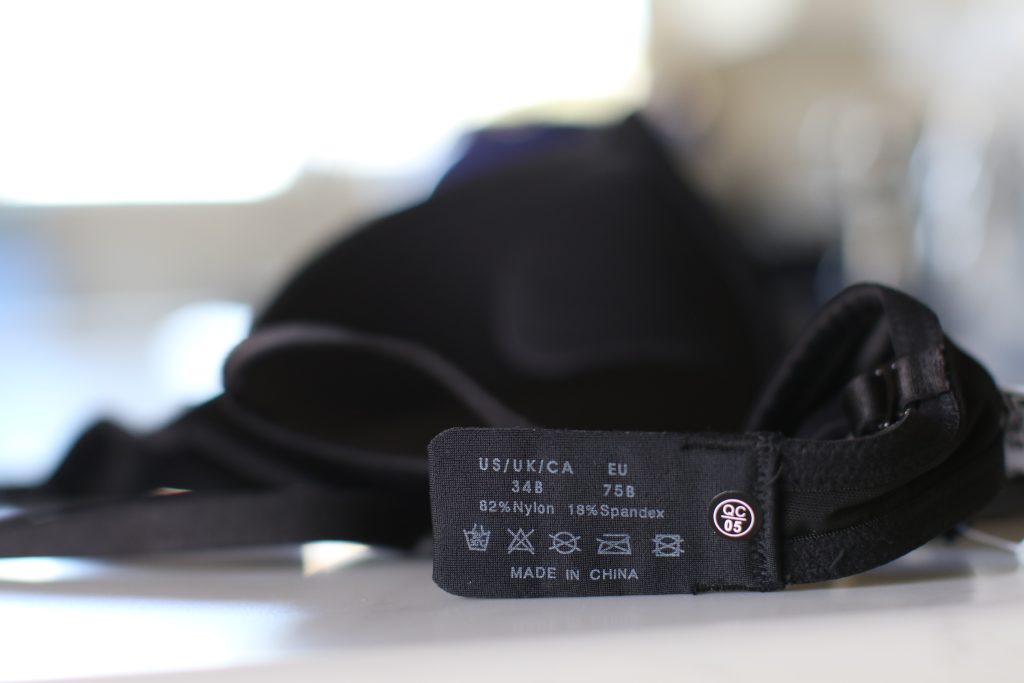 Related Questions
Who Are Famous People With a 34B Bra Size?
What Makes 34B Breasts Perkier?
Breasts with a 34B size look perkier depending on a woman's torso and bra. For instance, someone with a flat stomach can make 34B breasts appear more protruded. Meanwhile, a person wearing fitted garments can further emphasize the bust.
What Are the Best Bra Styles for 34B?
The best styles for 34B include camisole, strapless, balconette, and push-up bras. Lace bralettes and bras with thin linings are also good options for 34B breasts.
Bra Size Measurement & Cup Size | A, B, C, D, DD Bra Sizes AND Extra Large Breasts
Conclusion
A 34 B bra size is considered smaller than average, but you can still look like you have a well-developed bust if you have a smaller ribcage. Finding bras and tops that fit you will be pretty easy as a 32 B is a common size. B cup breasts are fairly light, so you may even be able to get away with wearing a supportive camisole, or going braless. You can also choose a padded push-up bra to make your breasts appear larger.