As an Amazon Associate we earn from qualifying purchases.
There's something cute and delicate about lace-edged bralettes that are intentionally shown beneath tops. Exposed bra straps, however, are unsightly and far from chic.
You know it's not supposed to be seen when it hangs from your t-shirt sleeve or rests a few inches away from the straps of your tank top. Sure, you can adjust your straps, which seem to work for a few hours before sliding off your shoulders again.
How to hide straps from appearing is a constant struggle. The good news is you can try to save yourself the hassle in more ways than one.
​How to Keep Bra Straps from Showing
Women endure a lot when it comes to bras. For one, there's the awful back pain that comes with wearing one all day. Sometimes, it gets serious enough to require medication.
Keeping bra straps hidden should be the least of my problems! But, lo and behold, it's a big hassle. For the most part, the reason why bra straps keep sliding off your shoulder is because of the bra itself.
Below are some of the ways to keep your bra straps from showing:
Adjust Your Straps
Use a Strap Clip to Make a Racerback
Sew on a Bra Strap Holder
​Use Strap Cushions on the Shoulder
Tape Your Straps to Your Skin
For some women, a tool separate from the bra (such as a bra clip) helps the straps to be invisible. In most cases though, a little adjusting here and there is enough to keep them in place.
​Ways to Prevent Bra Straps From Showing
| Technique | Action |
| --- | --- |
| Technique 1 | Adjust the fit of the straps |
| Technique 2 | Use strap clips to make racerback straps |
| Technique 3 | Sew bra strap holders |
| Technique 4 | Put strap cushions on the shoulders |
| Technique 5 | Tape the straps to your skin |
Adjust Your Straps
With time, even straps from the best push up bra you can buy will loosen up as the elastic is stretched further. Do you know the slider on your straps that you likely never touch? It's meant to be moved!
If you wear your bra multiple times before it's washed, your straps could start peeking out the sides of your shirt unless you tighten them. Utilize that slider, because your straps don't have a good excuse to show if they're just loose!
​Use a Strap Clip to Make a Racerback
A racerback bra ensures that the straps will go nowhere near the edge of your shoulders. It's a foolproof way to make you worry-free about exposed straps.
If you don't own a racerback (and don't want to buy one), you can convert your normal bra into one! Strap clips are an inventive tool that makes ordinary bras form a racerback without permanently converting the straps from their original composition.
Use it for outfits that desperately need the assurance of no exposed straps. Then, remove it to return the bra to its original form. If you're in a pinch and need to create this look on the fly, try using a paperclip to connect your straps!
Sew on a Bra Strap Holder
If you're wearing a shirt or dress with a lower cut back, the strap clip may not work since your bra straps will create an "X" across your upper back. Sewing a bra strap holder into your outfit might be your best option!
With this method, you'll be sewing a small snap into the top of your shirt or dress to create a holder for your strap.
Because you're sewing directly to your garment, this is a more permanent method of making sure your straps are never seen while wearing a specific article of clothing.
​Use Strap Cushions on the Shoulder
Strap cushions are a soft silicone buffer for your shoulders. They have 2 main purposes: they stop the straps from digging into your skin, and they keep them in the same spot on your shoulders.
The effectivity of the strap cushions will still depend on the straps themselves as a loose fit won't allow the cushions to do the job as intended. As I mentioned earlier, be sure your straps are tightened!
​Tape Your Straps to Your Skin
Double-sided tape is a girl's best friend for a lot of fashion woes. It's harmless, easy to apply (and peel off), and is very effective, even when directly applied to the breasts.
For a no-fuss solution, put double-sided tape between your strap and skin and you won't have to worry about it again until the end of the day. If you have some top rated boob tape, this will work just as well!
And, typically this type of tape is better designed to stand up to your skin oils throughout the day.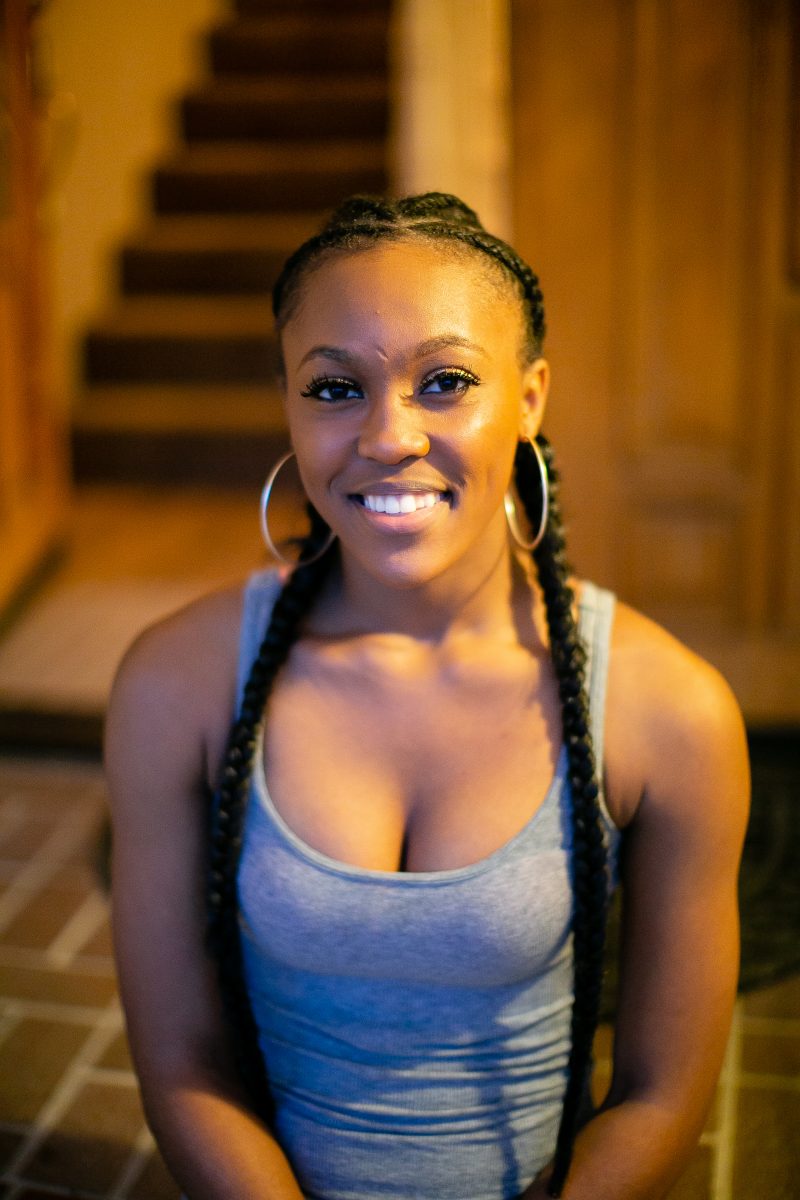 ​Related Questions
Is It OK for Bra Straps to Show?
Bra straps are OK to show depending on the situation and outfit. For example, it's acceptable to show bra straps when wearing beach, lounge, or everyday clothes. However, it's not acceptable to show bra straps at work or in formal attire.
How Do You Hide Bra Straps Under a Sleeveless Dress?
Use a paperclip to hold bra straps together at the back to hide the straps under sleeveless dresses. Make sure to clip the straps securely.
What Are Clear Straps For?
Clear straps are ideal to use if you still prefer to wear center-pull straps. This saves you time in modifying the fit and configuration of the straps.
Wired vs Wireless Bra: When To Have and Wear Each Type of Bra
Conclusion
Unless you want to wear a bra without straps, finding a way to keep your straps from sliding everywhere is going to be necessary. Most of these ways take a few seconds to a few minutes and can be done while you're getting dressed.
It's nothing compared to the amount of time you'll spend fixing up your bra straps if you don't resolve it beforehand!