As an Amazon Associate we earn from qualifying purchases.
A well-fitting bra is essential for comfort. Given how frequently women complain about how uncomfortable their bras are, finding the correct bra size can be tough, especially if your bra size is unusual. You might be unsure if 32A vs 34A cup sizes are best for you and your measurements. This article distinguishes between these cup sizes.
32A vs 34A General Overview
Understanding the similarities and differences of both types of cup sizes with my 32A vs 34A comparison may assist you in finding the best cup size for your body and ensuring you have the proper bra for your wardrobe.
32A General Overview
A 32A cup size corresponds to a band measurement of 28-29 inches and a bust measurement of 32-33 inches. 32A is a tiny size, especially as A is the smallest of the usual cup sizes.
The 32-inch band is also on the small side. Because this is when females grow breast tissue, a 32A cup size is a regular for teenagers aged 12 to 15. Even older ladies, though, can stay at 32A.
34A General Overview
A 34A size bra measurement is not very large and is on the small side of average. The A cup is small, and a 34 band measurement is also smaller than average, so this is also small size.
A 34A chest size corresponds to a 30-31-inch band measurement and a 34-35-inch bust measurement. 34A is on the lower end of the size spectrum, yet it is also one of the most common bra sizes.
Sister Sizes for A Cup
If the bra you desire isn't available in a 32 A or 34A, you may always try on your sister sizes.
When employing sister sizing, you will move up a band size and down a bust size 36AA, or a band size and up a bust size 32B.
The 32A and 34A chest size is tiny but larger than the 28A and 30A.
Most people believe that if two cups are labeled with the same alphabet, they are the same size; however, that is not the case. The bust size grows in proportion to the band size. As a result, both 32A and 34A are larger than 28A and 30A, although smaller than 36A and 38A.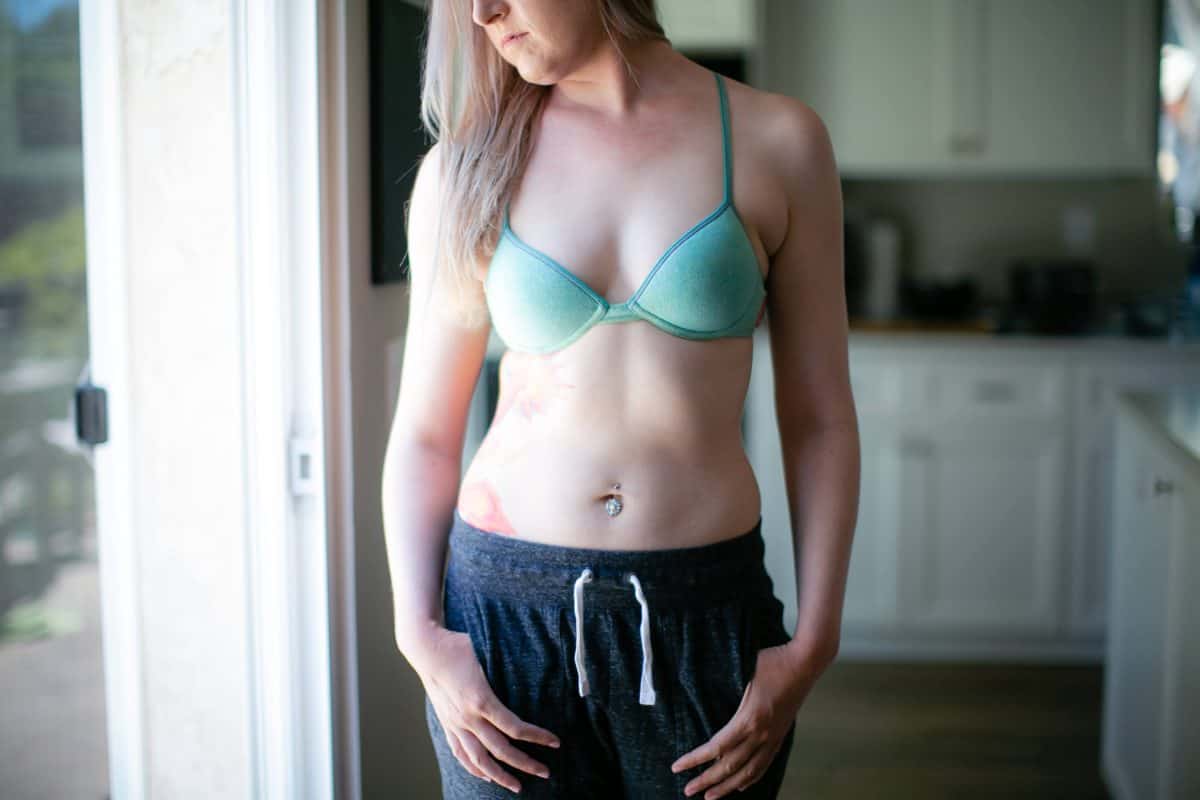 Though the band size is different, the cup density of these bra sizes is remarkably similar. A woman wearing these sizez has a larger body shape than a woman wearing 28A. 32 and 34A breasts may appear larger on a woman with a more petite body.
A 32 and 34A bust size may seem like a tiny hump. If you have a flat stomach or a slim lower body, your breasts may stick out more. However, if you have larger hips or a waistline, your breasts may appear substantially smaller.
Comparing 32A vs 34A
32A and 34A bra sizes have some similarities and also significant differences. They can sometimes be confusing, so understanding these features will help you determine your bust size.
Similarities
There are numerous advantages to wearing 32A and 34A cup sizes, and the similarities between them can assist you in better understanding their function.
Differences
When comparing the differences between 32A and 34A bra sizes, you can better understand their respective strengths. You'll know which one to wear this way.
Major Distinguishing Factor
The major distinguishing factor between these two types of bras is that a 32A size corresponds to a band measurement of 28-29 inches and a bust measurement of 32-33 inches, while a 34A bra size corresponds to a 30-31-inch band measurement and a 34-35-inch bust measurement.
When to Use 32A
You can wear a 32A bra size if your band measurement is 28-29 inches and your bust measurement is 32-33 inches.
Deep V-neck tops and dresses are appropriate for women with 32A cups.
Shirts, dresses, and jackets that draw you in at the waist can also help you achieve an hourglass figure, giving the appearance of a larger boob size.
When to Use 34A
If you have a 30-31-inch band measurement and a 34-35-inch bust measurement, you can wear a 34A bra size.
If you are a 34A bust size, you can wear bras like t-shirt bras, bralettes, demi cup bras, plunge bras, and sports bras.
Which Cup Size Is Better?
There is no such thing as a perfect bra size. Both 32A and 34A cups are considered small.
However, they are incredibly versatile bra sizes due to the wide range of bra designs available for both these cups. Because they are smaller, they do not need as much support, and those who are A may even go braless if they like.
Clothing Options To Pick
When it comes to clothing options, you actually have a lot of choices:
Although a 32A may appear tiny, it is substantially larger than a 28B. Breasts differ from woman to woman, so a woman with a 32A chest size will not have the same breasts as another woman with the same size.
Other factors will influence how a 32A breast size appears on one woman versus another. Body shape is an important consideration.
For example, a woman with a pear-shaped body has quite large hips, so her 32A chest appears relatively tiny from the front. In this case, pick the right underwear and jeans for a pear shape.
In comparison, a woman with a flatter stomach and midriff will appear to have a larger chest, even if her bust size is the same.
Bra Size Measurement & Cup Size | A, B, C, D, DD Bra Sizes AND Extra Large Breasts
Final Verdict
It is critical to get yourself measured when purchasing a new bra. According to global studies, nearly 70% of women are estimated to be wearing an incorrect bra size. Consider sister sizing only if your exact bra size is unavailable.