As an Amazon Associate we earn from qualifying purchases.
Meet the bralette, the undergarment that it seems like almost every girl (and their mom, literally!) is wearing these days. You may have seen these garments on celebrities like Emma Roberts, Dakota Fanning, or on several of the Kardashian/Jenner clan.
What is a bralette exactly? It's a dainty, pretty, comfortable bra alternative that's supposed to be seen.
​What is a Bralette Bra?
A bralette is an easy going, soft cupped, wire free alternative to a standard padded bra. The bralette meaning (or bralet, in some circles) is simply a bra without any underwire. The suffix "lette" actually implies there is "less bra," which is why the bralette definition is basically a bra without some of the standard bra components.
Another way to look at what defines a bralette is that it is essentially a hybrid between bra and a crop or tank top. Bralettes have the functionality of your standard bra, but they are socially acceptable to wear out in public.
This doesn't mean bralettes aren't supportive, though! Depending on the types of cups and straps (as well as your cup size) you choose, supportive bralettes can still hold up the girls without the poking and prodding of underwires.
Floral Lace Halter Bra Bralette Top Hook and Eye...
Small(fit 32A,32B,32C,34A) Medium(fit 32D,34B,34C,36A,36B) Large(fit 34D,36C,36D,38A) XLarge(fit...
WIREFREE FLORAL HALTER LACE BRALETTE: Featuring plunge V-neckline, lace trimmed band and breathable...
Unpadded bralettes with V-neck, no wire and no bra pads. The moisture wicking, breathable cool...
The style used to be worn by mainly teenagers and younger women, but the generational gap is slowly closing as more and more discover the benefits of the bralette. Nowadays, all ages are embracing the bralette is a stylish addition to their outfit selection and pairings.
​​My favorite ​bralette ​is t​he Calvin Klein Modern Cotton Bralette. It's such a classic, timeless, piece that is perfect for everyday comfort wear. Made of a breathable cotton blend fabric, this bralette has a​ secure, elastic band that will support you even without padding.
Trusted by women all over the globe, this racerback style bra could be the one for you. Check it out here! They are bigger in style than support, but that doesn't mean that they can't be a great choice for women of all sizes.
Calvin Klein Women's Modern Non-Wired and Non...
LESS IS MORE: Unlined and underwire-free, this Calvin Klein bra combines the label's famously...
MODERN COTTON: Spun in premium cotton yarns with silky modal and a hint of stretch, CK's signature...
EFFORTLESS: An easy, pullover raceback silhouette makes dressing stress-free.
Another way to define bralette would be like this: remember when you were around 11 and started wearing a training bra, which was basically just a layer of material between your shirt and breasts?
For smaller chested women, these fun, free wardrobe options go the opposite direction of needing to deal with bras that help push up and give cleavage – the bralette embodies the free-spirited nature that so many want.
Well, say hello to the training bra's older sister, which we call the bralette. There are a TON of different ​ways to wear and style a bralette, but most look like a combination of a sports bra and sexy lingerie.
That sounds pretty strange, but just think of lingerie material fashioned into the shape of a sports bra. These pieces are often lacy and/or strappy so they look good under sheer outfits or tops and dresses with low necks and backs.
Short History of Bralettes
For as long as women have dealt with breasts, the garments that go on them are never missing from the conversation. There's a long history that goes back to a time before corsets. Just in the last century, however, women have vacillated from opposite stances about the bra.
During the long process of battling the positive and negative about bras, in came the bralette with its roots in athleisure. It transitioned over to the high street scene.
By this time, I can fully claim that I'm in the era of post-Victoria's Secret push up bras and bralettes are now a rallying point for body positivity for a lot of women.
What is a Bralette Used For?
Bralettes are mainly used for fashion reasons, but they are also super comfy! It's kind of like wearing gym clothes that are also flattering and date-night approved. Style and comfort – what more could you want in your bra?
Below is the list of reasons:
Adding Style to Outfits
Providing Comfort
Let's further discuss each one of them below.
Adding Style to Outfits
​Bralettes are mainly used as an attractive alternative under clothes where the bra would be seen.
There's a reason your mom used to yell at you for wearing a top that showed the side of your bra and your school had a dress code that prohibited bra straps from showing—they're ugly and it was considered inappropriate to have it showing!
A bralette, however, replaces uninteresting fabric and unsightly straps with cute designs that complement an outfit instead of ruining it. A huge bonus is that it can also be dressed up or down.
A lacy racerback bralette can work with a tank top during the day and easily transition to a sundress in the evening. You may even find you want to buy clothes just to show off your gorgeous bralette (the shopping addiction is real)!
Providing Comfort
Do you ever wish you could wear a sports bra all the time, no matter where you go? You aren't alone in that thought!
A bralette is a viable alternative that's comfortable enough to wear all day, but still nice enough to wear to the office, on a date, running errands, or even playing a game of pool by yourself at a pool hall.
Even though these little undergarments are designed to be seen more often than not, that doesn't mean you have to show them off.
Throw a sheer longline bralette under anything for wire-free support and comfort that can take you from dropping the kids off at school to work to a girl's night out.
​Features of a Bralette
​There are several things that make bralettes stand out from the rest of the lingerie section. Bralette features can wildly vary based on style and brand, so try on a few before deciding which one to buy.
Smart & Sexy Women's Signature Lace Deep V Neck...
Bralettes are perfect for when you want to feel comfortable but still look cute. The Smart&Sexy...
A wireless push-up bra, you won't believe how much lift this bralette can give! This bralette top...
All-over lace bralette features extra wide front camisole straps, and a gorgeous deep V plunging...
Generally, you can expect the following out of a bralette:
Wire-Free Cups
Minimal Structure
Less Coverage
Less Padding
Various Cup Shapes
Back Designs
Let's discuss each one of them below.
​
Wire-Free Cups
​Bralettes are well known for being wire-free. Some have wider bands at the bottom of the cup, but most sit right under the bust area. The lack of wiring makes bralettes crazy comfortable, even for sensitive boobs during breastfeeding, pregnancy, or that time of the month (bless the bralette!).
​Minimal Structure
​Overall, they are less structured than a typical bra. They can look more like panties than a bra since they're typically just pieces of lace without much cup definition. Usually, they're stretchy and can be put on over the head, just like a t-shirt.
Less Coverage
​A bralette will still cover the important bits but may show some side-boob or cleavage, depending on the style. The cups can be sheer, as well, so be sure to take a look at yourself in the mirror before running out the door in just the sheer bralette!
These tend to work better for women with smaller boobs since there's less to cover in general.
​Less Padding
​The vast majority of bralettes have no padding, and the ones that do are minimal. Instead, this style is light and breezy and can be liberating when compared to the standard boob prisons you've grown up wearing.
These aren't meant to push anything up but instead offer a more laid-back, natural look.
​Various Cup Shapes
​Bralettes vary quite a bit between styles. The most common cup shape is a triangle that's larger at the bottom and tapers off toward the top of the breast. This is a great option for those with smaller chests but won't provide much support for larger sizes.
For bigger boobs, try opting for ones that have a more rounded shape to them, or even ones with high necks. While this may not provide a lot of additional support for your assets, it will help to keep them more covered than a smaller triangle-shaped design.
Back Designs
​Like the front sides of these little numbers, the back designs come in a plethora of styles – strappy, lacey, halter, you name it. Some bralettes keep it simple with standard straps, though part of the fun of wearing these is rocking the creative and cute styles.
Find your favorite backless shirt and wear it over a caged bralette to showcase that back design!
How is a Bralette Different from a Standard Bra?
This is a common question, and there are several differences between a bra and a bralette. A bralette is basically just a less structured, prettier bra without wires. For those with smaller chests, bralettes provide light support and can be worn on their own.
Some bralettes offer a bit more support for larger chested women (look specifically for ones with molded cups, hook-and-eye closures, and lots of material or straps on the back) and they can even be worn over standard bras for a pop of personality.
The sizing is a bit different from standard bras so you may have to try on a few before you find one that works without shifting around or making your breasts spill over the side!
Comparing Bralettes to Other Bras
| Bra | Purpose | Wear |
| --- | --- | --- |
| Bralette | Fashion and comfort | Under casual clothes or as lingerie |
| Regular | Provide support | Everyday activities, work attire |
| Sports | Minimize bounce | Under workout clothes |
Are Bralettes Healthier Than Bras?
Sure, bralettes do seem like the best option conceptually. The comfort of wearing bralettes sounds as good a reason to ditch the bra completely, but probably not for some well-endowed women.
For some, less constriction of bralettes is replaced by the pain from not having the usual support they're used to get from bras. If you're a woman, you've likely taken that breath of relief after unhooking your bras at the end of the day every day.
In one way, bralettes are proven better than bras because of the health risks the latter impose. Regular breast pain, which can be caused by wearing bras often, has been linked to the development of breast cancer on more than one occasion.
Cosabella Women's Say Never Sweetie Bralette, Neon...
One of Cosabella's best sellers! Never Say Never is known for its innovative floral lace with a...
Pull over style bra that features a supportive wireless fit and has adjustable shoulder straps
All over semi sheer lace with scalloped edged trim that lies gently on the skin
Medically, bralettes are not for certain better than bras, but these findings are worth looking into. Some women, even those who normally would wear support bras for big busts, transition from bras to bralettes, so there's no harm in trying out what the hype is about!
Advantages
Just the features of a bralette can be viewed as their advantages over bras. Between that and the good feedback from women who've tried and loved them, there are more perks to choosing this garment.
Less Health Risks
As mentioned, bralettes pose less risk of health hazards for their single, most coveted feature: comfort. They rarely, if ever, cause pain during or after wearing them even if it's for a whole day.
Cheaper
Shopping around is worth it because bralettes are typically much cheaper than standard bras, so you can buy 2 or 3 for what you might normally purchase a bra for! For what you'd normally spend for a regular bra, you can spend to invest in a really high quality bralette.
Fashion-Forward
Bralettes can be considered intimate rather than underwear, so their fashionability is more put in focused instead of their utility. This way, bralettes can be incorporated into your outfits and even use them in serving your best looks.
Flattering for Any Size
Bras are not exactly suitable for small-breasted women. If they even fit—most of the time they're gaping on top of the cups—they're usually not showcasing the actual shape of women who are small or flat in front.
With bralettes, however, small-breasted and large-breasted women alike benefit from the subtle appeal of the lace and triangle cups. Bralettes, in their many forms, have been created to cater to different cup sizes.
Easy to DIY
Unless you own a lingerie brand, you can't say you can make a bra. Even if you do own one, the final garment can't be handmade completely. It takes thorough research and in-depth science behind bras and breasts to create them.
However, you can confidently say you can make a bralette on your own and do the work to prove it's possible.
Do Bralettes Cause Sagging?
While it is true that bralettes have minimal support and padding, the myth that these bras cause sagging in women's breasts is simply a hoax.
The sagging of a woman's breasts is a natural phenomenon due to multiple causes like aging and gravity and has nothing to do with the bras women wear on a daily basis.
Guide to the Best Bralettes
​Bralettes offer a bunch of advantages over a normal bra from ease in wearing to accessorizing. With a bralette, beauty doesn't necessarily have to be painful!
​Fashionable Fabrics
​Lace, satin, lightweight cotton… bralettes come in a variety of fashionable materials that make it easy to find one to wear with almost any outfit you want to wear. And, don't even get us started on the color options you have!
From classic black to on-trend colors like tan and maroon, you've got color choices for days. With so many options, it's common for this bra to be the focal piece of an outfit – they basically beg to be shown off.
Very Comfortable
​No lining + no wire + no padding = extreme comfort. They offer a little coverage and support so you won't actually be going braless, even if you feel like you are.
If you're a bit bustier and are used to wearing a great push up bras for large breasts (D cup or above), there are comfortable options for you too!
Look for ones with some padding and longline bands (think of what a crop top looks like), as this will provide more support without making you feel as if you're completely braless.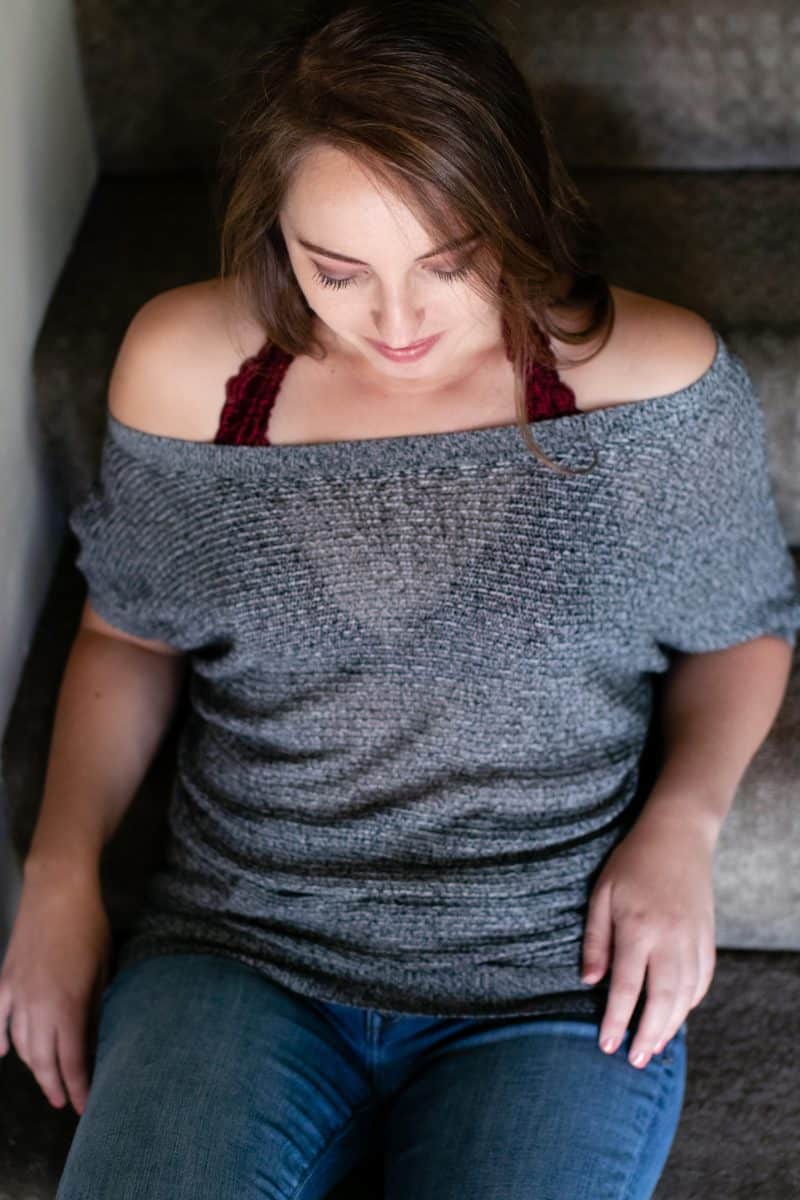 Perfect All Year Round
​Given the stylist nature of this article of clothing, it's become a go-to for summer and warmer weather. Sheer fabrics and unlined cups mean they let the girls breathe, so say goodbye to boob sweat!
In the colder months, they fit perfectly under oversized sweaters (especially ones that can hang off your shoulders). Plus, pairing a bralette with a cozy sweater sounds like the ultimate form of comfort!
How to Show Off a Bralette
​Bralettes can be worn with almost anything, but there are a couple ways to really show off the stylish piece. There are countless outfits online you can use for inspiration, or you can try one of my favorites below.
​Lacey Outfits
​Bralettes and lace pretty much go hand-in-hand. Many have lace details on the cups or gorgeous detailing on the back. ​Pair this frilly, delicate material by itself as a crop top to showcase all its glory, or wear under a sheer top for a bit more coverage.
Either way looks super cute with high waisted jeans or shorts! ​​My​​​ favorite ​lace bralette ​is the Anemone Triangle Lace Bralette​​​​. It's a ​simple yet subtley sexy bra through its comfortable, semi-sheer material covered in lace.
What's ​cool about this ​one is the adjustable straps that can provide you the lift and support you ​get from a regular bra, coupled with the cute factor you ​get out of wearing a bralette. This one isn't padded but it is lined for extra coverage if needed! ​Check it out on Amazon here!
​Neckline ​Featured Outfits
​Some styles of bralette feature a higher neckline which makes them a great alternative for a cami or tank. One less layer means you can be cooler for the summer! Try a cute high neck bralette under a low cut top, open sweater, or on its own.
The high neck is on trend and also looks great by the beach or the pool.​​ My favorite ​high-neck bralette is the Mae ​​​​High-Neck Lace Bralette.
It is a pull-over ​bralette with lace detailing around the collarbone, and rib cage area, making it a cute peek-a-boo bra for underneath your clothes. The back is a T-shape design with a center cutout for style and added breathability and comfort! ​Get this bra on Amazon!​​​​
​Low, Open, or Cut Out Back Outfits
​Often the prettiest part of a bralette is its back. Let the strappy back bralette shine by pairing it with a scoop back, backless dress, or tank with parts of the back cut out.
It can also be worn under a sheer top with your hair pulled up into a bun or ponytail. Experiment with a white shirt and use a bralette for a pop of color! ​​My favorite ​racerback bralette ​is the YIANNA Floral Lace Bralette.
It is a padded lace bralette with removable cups for optional support, ​made of a breathable, non-irritable fabric you can wear underneath ​any clothing.​​​​
It's racerback design is a perfect outfit combo to any open or low back outfit, and you can ​​ check it out on Amazon by clicking here!
YIANNA Women Red Floral Lace Bralette Padded...
[Comfortable material ] 89% polyamide + 11% Elastane. Using 90% Rayon lace mesh breathable elastic...
[Padded Wireless Lace Bralette ] Floral lace bralette with removable thin soft cup pads, soft and...
[Fashion Sexy Look ] Racerback lace bra design with translucent lace mesh and floral edge, always...
​Plunging Neckline​ Outfits
​Generally, if you're going to wear a deep neckline you don't want your bra to show. The opposite may be true with a criss-cross front strap bralette.
Pair one with a low scoop or v-necked top or throw one on under a deeply cut dress for an added flirty flair. ​​My favorite ​strappy front bralette ​is the Buitifo Women Lace Bra Sexy Bralette.
It is an incredibly sultry bra covered in lace detailing ​that will attract all the attention to your chest area. It features a sexy, strappy design that makes your exposed cleavage the focal point of ​any plunging outfit. ​
This bralette also has adjustable straps for customized support so you can give yourself a lift if needed!
No products found.
​Relaxing Outfits
Having a date night in but don't want to spend a half hour putting on lingerie? Want a little extra support while you sleep but still want to be comfortable? Attending a sleepover or girl's night in and don't want to be exposed but still look cute?
You probably know what I'm going to say, but​ a dainty satin triangle bralette is the perfect solution to each of these situations. ​​My​​​ favorite ​laidback bralette ​is the Mae Microfiber Longline Bralette.
It is made of a smooth, satin-like material that's suitable for both going out and ​going to bed. The all-around lace lining adds a bit more flair to this otherwise, simple and classic ​design, ​with ​straps that are adjustable yet again.
​​​​Overall, it's perfect for women who prefer light and comfortable support for day in and day out.
Are Bralettes Good for Large Breasts?
​Bralettes get a lot of love from smaller breasted women, which brings up the question, can big-busted women actually pull off wearing a bralette? YES, you just have to know what to look for.
While it is true that most are made with smaller chested ladies in mind, there are ​many bralette options for bigger boobs​ as well! Avoid the super slinky style and opt for a longer piece with a bit more coverage and thicker band to get more support from your bralette.
Just remember, you won't find the support you do with a standard bra with underwire and padding (since that's not the purpose of a bralette).
Wearing a Bra with a Bralette
One of the best things about wearing a bralette is to get away from the constrictions of regular bras to your breasts' air flow or just movement in general. However, wearing bralettes have no rules whatsoever.
You can do with it what you want, including wearing a bra underneath if you need the extra support.
Support is the one thing bralettes might never be able to top off over bras, so you can opt to sport them at the same time to get the perks of both at the same time.
Tips for Finding a Bralette for Large Busts
If you are D cup or above and have tried on a thin lace bralette you may have been disappointed by the lack of coverage and sense of security. One size certainly does not fit all! Try out these tricks to find a bralette that works for you.
​Skip the Store
​It can be really difficult to find a specialty bra at a big box retailer. Instead of driving around town, do some internet shopping for your next bralette.
You can enter search terms like your exact size or features you want to see and come up with results a whole lot faster than you would spend a day at the mall. An added bonus of online lingerie shopping reviews!
You can find styles that hundreds of women already love. Some online retailers also offer free returns so you can try on bralettes risk-free.
YIANNA Women Floral Lace Bralette Padded...
[Comfortable material ] 89% polyamide + 11% Elastane. Using 90% Rayon lace mesh breathable elastic...
[Padded Wireless Lace Bralette ] Floral lace bralette with removable thin soft cup pads, soft and...
[Fashion Sexy Look ] Racerback lace bra design with translucent lace mesh and floral edge, always...
​Look for Support
The biggest thing you want to see in a bralette for larger breasts is support. Styles with strappy backs, thick bands, and molded cups are your friends! Lining and hook-and-eye closures are not the norms for a bralette, but these can also be helpful.
Learn how to wear high neck bralettes and other supportive bralette styles to up your fashion game.
Related Questions
Is a Bralette a Top or a Bra?
A bralette is a type of bra that can also serve as a top. It can be a substitute for regular bras at times. You can usually layer it with other pieces to create a chic outfit.
Do You Need to Wear Anything Under a Bralette?
You don't normally need to wear anything else under a bralette. However, you can still use nipple covers if the lining is too thin. You can also wear chicken cutlet bras to add breast volume.
When Should I Wear a Bralette?
You can wear a bralette anytime you want as long as it provides the necessary support for the bust and fits the body properly. Whether on a regular day or special occasion, you can choose different colors, designs, and materials.
What Is a Bralette and ALL the Situations to Wear One
​Conclusion
If you want to add a comfortable, stylish bra alternative to your wardrobe, the bralette is for you. With so much variety in the colors, designs, and styles they come in, it's easy to find ones that will work with your outfits year round!