As an Amazon Associate we earn from qualifying purchases.
Wearing a perfect-sized bra is a game-changer. It offers support in the right places and feels incredibly comfortable. If you are unsure about your measurements and wondering if a size 30B will fit you, you have landed on the right article.
Here we explain exactly how big is 30B. Keep reading!
How Big Is 30B?
In the size 30B, the band size that wraps around the underbust is 30 inches. The size "B" refers to a 2-inch difference in the band and cup size. Therefore, people with a 32-inch bust size and a 30-inches band size will fit comfortably into a 30B bra.
The size of the bra is determined by two variables. These include the band size, which is denoted by the number, and the cup size, which is indicated by the alphabet. The alphabet identifies the cup size, which is determined by the difference between your band size and bust size.
Are 30B Breasts Considered Small?
Generally speaking, a 30B is considered to be a smaller bust size.
If you have a band size of 30 inches, it means you are small and have a slim figure. A B-cup size would suit your frame as it is proportional to your body. The size is also near to the average bra size, with even smaller sizes.
For petite women with smaller breasts, like a 30B, give our #1 recommended push up bra a try: the "Maidenform. This specific bra is super comfortable and features Wonderbra technology to give your breasts a nice lift!
If a 30B is snug around the bust, you might do better with a 30C bra cup size.
However, if you compare the size with the average bra size in the United States (34DD), 30B is relatively smaller than DD cup sizes. That being said, the average bra size varies in every country depending on the genetics of the nation.  "Maidenform Depending on your hereditary traits, 30B might be the perfect size for you.
"Maidenform
Let us conclude by saying that every breast size is attractive. As long as you wear the right bra, it can accentuate your curves and highlight your breasts.
You can minimize or accentuate your breasts depending on your choice of bra, such as if you pick a push up bra or a bandeau bra for your innerwear. As a result, you can pull of any fitted dress or top fabulously.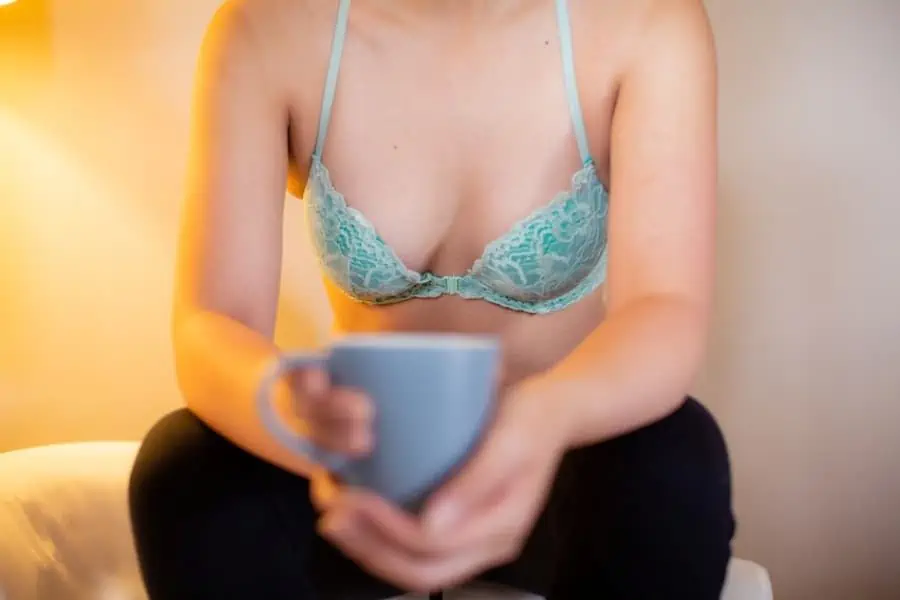 Can I Wear Any Other Bra Size Other Than 30B?
Yes, you absolutely can wear a different bra size. Basically, different brands can have slight variations in their sizes. Consequently, while you find that 30B is the perfect fit for you in most brands, other 30B bras might feel awkward or even painful to wear.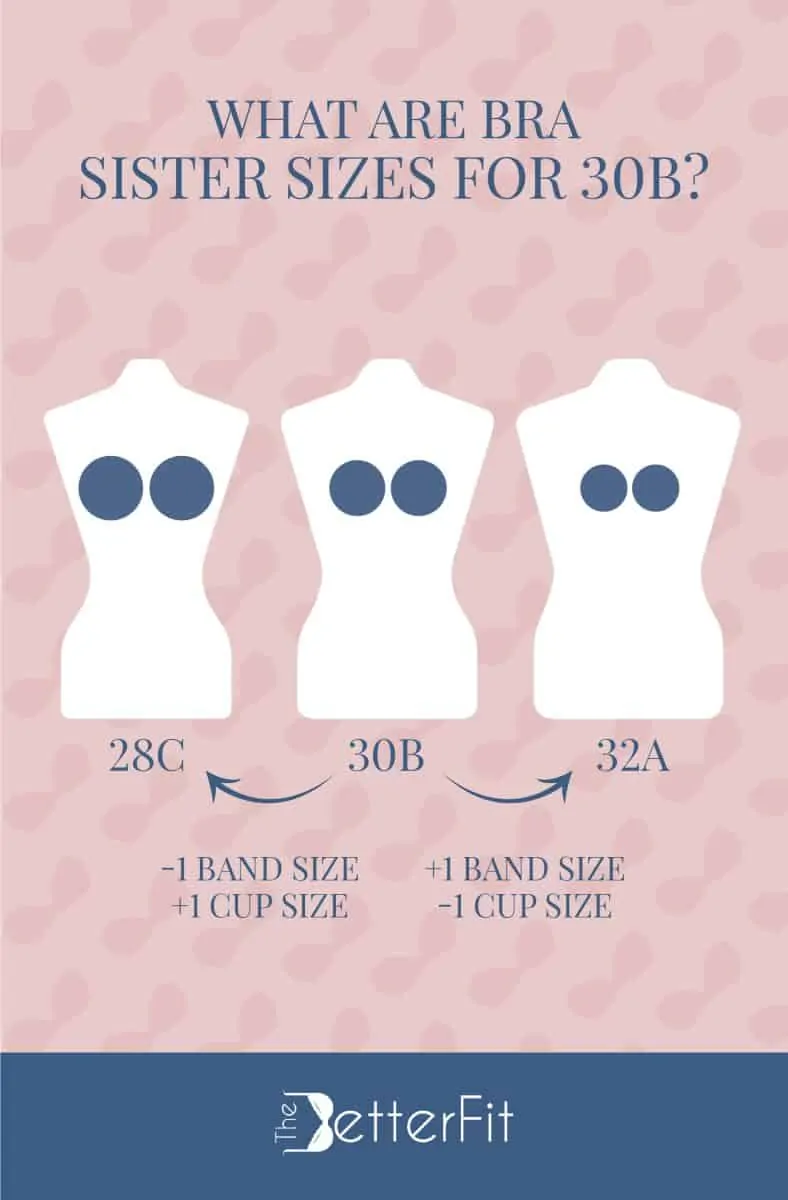 Moreover, it can also happen that you fell in love with a design but are unable to find your size in it. In that case, you can opt for one of the "sister sizes". These refer to the sizes that go up a band size and go down a cup size and vice versa.
In simpler terms, a 30B would be approximately equivalent in size to 32A and 28C. A bra size of 32A has an underbust measurement of 32 inches and the bust measurement of 33 inches. Whereas, a 28C bra has a 28-inch underbust and a 31-inch bust.
Conclusion
A 30B size bra will seamlessly fit a woman with an underbust size of 30 sizes and bust size of 32 inches. However, if you are unable to find this size in a design you like, you can always go for a 32A or a 28C. As long as you have tried out the bra and it does not feel ill-fitted and uncomfortable, it should work perfectly well.