Going strapless means you need good support without sacrificing comfort and fit. Strapless bras have to be more supportive, especially if you are plus size. That's where the best strapless bra for plus size comes in.
The Top Strapless Bras for Plus Size Available
We narrowed down our choices to 6 of the best strapless bras for plus size. All of these bras are comfortable and supportive and come with adjustable shoulder straps. Still, some will be a better fit for you than others, depending on your circumstances.
Brand
Best Overall
Curvy Kate Luxe Strapless Bra
Best for the Money
Wacoal Red Carpet Strapless Bra
Best Cheap Pick
Carnival Strapless Lace Bra
Product
Material
65% Nylon, 21% Polyester, 14% Elastane
Best Overall
Brand
Curvy Kate Luxe Strapless Bra
Product
Material
65% Nylon, 21% Polyester, 14% Elastane
Best for the Money
Brand
Wacoal Red Carpet Strapless Bra
Product
Best Cheap Pick
Brand
Carnival Strapless Lace Bra
Product
Best Strapless Bra for Plus Size Overall: Curvy Kate Luxe Strapless Bra
The Curvy Kate Luxe Strapless Bra is our best overall for many great reasons. Most of all, we love how it comes with a lot of features that maximize fit and support. It is snug and comfortable to wear all day. This non-slip strapless bra is available in sizes, 28D to 38J.
This bra by Curvy Kate has more than just the band to provide support. It has silicones, side bonings, and support panels that prevent the bra from going out of place.
The full cup design and underwires help contain, contour and lift the girls. The vertical seams on the cups do not just support. They give shape without eliminating the natural look.
The shoulder straps are a nice addition to this bra. For the price of one, you can have a bra in a conventional, cross back, or one-shoulder design anytime. While this is an expensive bra, we believe it's a fair price for its quality and features.
Pros
Full-coverage bra with underwires
Support panels and vertical seams for improving contour and lift
Side boning to avoid rolling and wrinkling
Wideband for maximizing support
Comes with shoulder straps
No-slip silicone along the band line for grip
Cons
Expensive
Sweetheart shape might make your breasts look fuller
Curvy Kate Women's Luxe Strapless Multiway Bra,...
Bra with underwire cups featuring pinstripe-pattern band and adjustable hook-and-eye back closures
Vertical seams and support panels for additional lift, coverage, and shaping
Power mesh lining for additional support and comfort
Best Strapless Plus Size Bra for the Money: Wacoal Red Carpet Strapless Bra
You can get this Wacoal Red Carpet Strapless Bra when you want a good bra that is not as expensive as the Curvy Kate Luxe strapless bra. Overall, it is a comfortable and supportive bra without the pricey tag. It also features a sweetheart design and is available in larger cup sizes, from 30D to 44G.
This bra gives you 6 ways to wear it including cross back, cross front, one shoulder, conventional, and haltered. Aside from its versatility, it is a nice bra for its price because of its quality. The seams are well sewn with the band having enough cushioning for extra comfort.
While the fit is snug, you can adjust anytime with its hook and eye closure. Thanks also to the side and back panels which ensure the shape of the band remains the same throughout the day.
The cups that feature a sweetheart neckline will give you the freedom to wear shoulder-baring clothes with a low neckline. More impressively, the contoured cups along with the long underwires create the right amount of perkiness. If you have saggy breasts, then this Wacoal bra can also help reshape and lift.
Pros
Contoured cups featuring a sweetheart neckline
You can wear it 6 ways with its removable shoulder straps
Underwires provide good support and lift
Wideband with padding for extra comfort
Side and back panel support avoids rolling and wrinkling
Cons
Still slightly expensive
Fit can be too snug
Best Cheap Strapless Bra for Plus Size: Carnival Strapless Lace Bra
This Carnival Strapless Lace Bra proves you don't need to spend a lot of money on a good strapless plus size bra. It's amazing that for its price, you get a high-quality, comfortable, and snug strapless bra with a gorgeous lace design.
Bigger sizes get to take home the adjustable straps. With these straps, it's like you own several types of bras. You can go for conventional, haltered, one-shoulder, or cross-back if not the strapless type.
Another impressive thing about this bra is the fiber-filled cups and the full coverage design which work together to give the breasts unexaggerated perkiness and shape. The conservative neckline reveals just the right amount of skin while reducing peeking issues.
Do not worry about it slipping, too. Elastic and side bones support the snug band to keep the bra right where it should be.
What you may not like though is the bra's lacy fabric along the neckline. Yes, it adds to the aesthetic appeal of the undergarment. However, it may not create a flawless appearance under a tight-fitting outfit, especially when sheer and light-colored.
Pros
Full coverage cups with lacy fabric
Padded and wired cups provide enough lift and help contour
Bigger sizes come with straps and 4 hooks for adjustment
The elastic grip keeps the bra in place
Side bones avoid curling and rolling
Cons
Available only in sizes 32B to 48DDD
Smaller sizes do not come with straps
Lace design may not create a smooth appearance under clothes
Sale
Best Smooth Strapless Bra for Plus Size: Elomi Women's Smooth Strapless Bra
When you care about the appearance of your strapless bra underclothes and your breasts are both big and heavy, this Elomi Women's Smooth Strapless Bra will not disappoint. This bra is available even in the biggest of sizes.
The wideband is not just snug, it's really comfortable. The bra also comes with boning and silicone to improve grip. You can wear it for long hours without having to worry about it slipping or going out of place.
You can also wear the straps when an outfit allows them to improve the support even more. You can even wear the straps in several ways that make this bra a versatile choice.
The design of this bra is very neat and the fabric is smooth. The underwires are almost invisible and there is hardly any gapping between the cups and the breasts with the correct size. It is definitely something that you would like to wear under sheer clothing or tight-fitting clothes.
The biggest downside of this Elomi bra is the price which tends to go higher as the cup size increases.
Pros
Seamless design with cups in matte finish provides a smooth appearance
Available in big sizes
Full cup design with natural round shape creates no natural-looking perkiness
No gapping
Comes with adjustable, removable shoulder straps
Wideband supported with boning hides bulges
Silicone elastic avoids slipping
Cons
Expensive, especially bigger sizes
Elomi Women's Smooth Strapless Seamless Underwire...
Specially developed molded foam cup give firm and secure support with a natural rounded shape while...
Cups have a sweetheart shaped neckline, dipping at the center from for a flattering shape with...
No slip band including Sew-through boning at the back and "stay-4-show" Elastic silicone coating...
Best Strapless Plus Size Bra for Support: Goddess Adelaide Strapless Bra
This Goddess Adelaide Strapless Bra is our top choice for the best supportive bra for plus size with its boned cups design, underwires, full coverage neckline, and snug band. This bra is not just your go-to bra if you want one that stays in place for hours.
This bra is also an excellent choice when you have heavy, saggy breasts. However, do not expect it to do a lot of lifting unless you use help from the removable shoulder straps. You can also check out these push-up bras for large breasts.
This Goddess Adelaide bra has metal bonings in the cups which do not just maximize containment and support. They also retain the cup structure and provide shape for the girls.
This is the most supportive bra for us because its overall design best fits the needs of busty, plus-size women. The band is wide enough with strong hooks for locking, it has long underwires that do not stab and a lot of boning around the band.
If you feel these are not yet enough to hold and carry the girls, then let us get back to the shoulder straps, which you can wear several ways. Aside from conventional, you can wear the straps cross-back and one-shoulder.
Pros
Cups feature metal boning in the front and sides
Full coverage cup design with lacy fabric material
Wide, adjustable band with boning provide support and helps hide bulges
Convertible strapless bra
Cups do not have extra padding
Available in bigger sizes
Cons
Lace fabric may create bulges under tight clothes
Expensive
GODDESS Women's Plus-Size Adelaide Strapless Bra,...
Features the boned cups for lift and hold from the Adelaide Basque
Three section cup is fully lined for firm support
Narrow, detachable multi-way straps with two different front connecting positions to suit all...
Best Minimizing Strapless Bra for Plus Size: Delimira Minimizer Strapless Bra
Sometimes, you need to tone down a bit on size to suit a particular outfit. On occasions like this, the Delimira Minimizer Strapless Bra is definitely what you need. While this minimizer bra by Delimira doesn't have padding, it's lined well with Polyester and Spandex to get enough coverage.
Hiding the cleavage should be easy with this bra, too, because it looks like a bandeau in front.
Regardless, this plus size strapless bra will not make your breasts look flat or disoriented, or saggy. Thanks to its invisible underwires that lift yet do not emphasize size and cleavage.
These underwires also help keep the breasts in place even with sudden movements. In addition to the underwires, it has thick back straps that you can adjust with hook and eye.
The silicone along the neckline keeps the bra in place and eliminates gapping problems, too. As an added feature, the bra comes with adjustable shoulder straps.
Despite having a conservative look, this strapless bra remains stylish with its floral jacquard design. You also have a lot of colors to choose from including light pink, French gray, and beige.
Pros
Smooth and stretchy fabric, 50% Spandex
Comes with shoulder straps
Underwired cups with no padding
Available in different colors and big sizes
Silicone around the cups keeps it in place
Snug band with 4 levels of adjustment
Cons
Back straps do not have boning or support panels
DELIMIRA Women's Strapless Bra for Large Bust...
Charming floral Jacquard is smooth under tops and dresses
Underwire with anti-slip silicone strips at top and bottom of bra for good support
Side boning and elastic side wings to prevent slips and assure custom fit
Tips on Buying a Strapless Bra for Plus Size
Bras are not cheap in most cases especially plus-size ones. Getting a bra that is worth every penny should be your ultimate goal when on the lookout. The key, of course, lies not on the brand or price, but on the correct size. With the right size, you get the most of the support, comfort, and fit of the bra.
So first things first: how do you measure for a strapless bra?
Measuring for Bra Size
You can have professional measuring or do it yourself at home. After all, you are going to need just one piece of equipment which is a measuring tape. To get your bra size, you need to get your band size and bust size first. The difference between these two will determine your bra size.
Measure the Band Size: Measure your band size by placing the measuring tape around your ribcage, under the bustline. At the back, you should position the measuring tape where the bra's back straps lie. Using the inches scale, add an inch if the measurement falls on an odd number. This should determine your band size.
Measure the Cup Size: For the cup size, measure from your back all the way to the highest point of your bust which is your nipple area. No additions necessary but round off the measurement to the nearest whole number.
Determine the Bra Size: To determine the bra size, simply get the difference between the band measurement and cup size.
Things to Look for in a Strapless Bra for Plus Size
You should find a strapless bra for plus size that stays in place despite occasional bursts of movements. It doesn't need to have underwires, silicone, and boning all at once. However, it is important that this bra has enough support to carry the extra weight and size.
Fit and Comfort
A strapless bra for bigger sizes should be tight enough to make sure it stays in place with every movement. By tight it means not to the point where it feels uncomfortable or painful. The strapless bra should not leave marks and lines once you remove it.
Strapless bras come in different types of fabric. You can go for any type as long as you are comfortable with the texture. It is also best to choose one that is breathable to keep you cool and dry.
Design
There are different types and styles of strapless bras. When shopping, consider your needs to determine the best design. If you need a specific strapless bra for a plunging dress, then you can get a plunge bra for this.
If you need a simple strapless bra with reliable support so you can rock the dance floor, a longline or underwire bra might be the one to suit the need.
On the other hand, going for a convertible bra is perhaps a wise choice. It gives you the freedom to attach and adjust the straps based on your need. Many times, you will get up to five designs in one purchase.
Support
A strapless bra could be worthless and even put you in an embarrassing situation with wrong or insufficient support. Once you have selected a design, take the time to check its performance. It should remain in place regardless of whether you bend over or raise your hand.
Additionally, a supportive plus-size bra should hold your breasts well. If it is designed to contour or lift, it should be able to do these things well, too.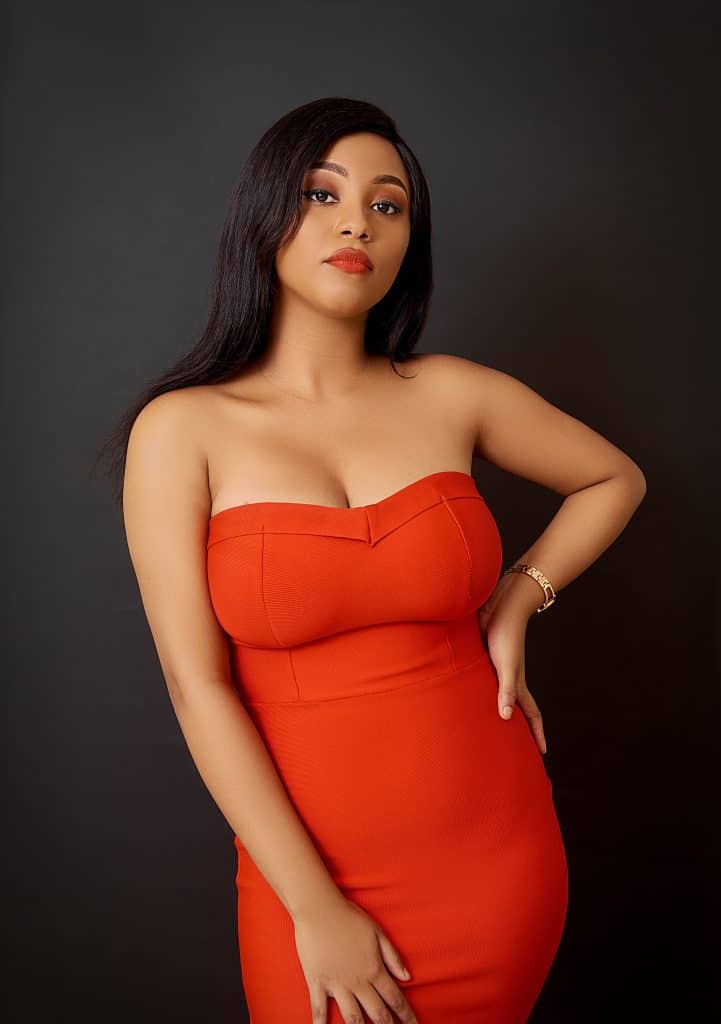 While strapless bras provide support through their underwires, band, and boning, not all strapless bras have all of these supportive features. There are also bras without straps that have silicone along the seams of the cups which are for a no-slip grip. This silicone functions as an adhesive, which keeps the bra attached to the skin.
Testing a Plus-Size Strapless Bra for Support
It's not easy, if not, impossible to perform the cartwheel test to see if a strapless bra will stay in place and not make a scene. That doesn't mean there is nothing you can do to test for a bra's fit and support.
When buying a plus-size bra without straps, you can use the following tips to check if it does stay in place.
Try a bra after a correct measurement. On the back, check if the clasp latch touches your skin. If it rides up, then this means that the bra is too big for you.
Make sure that the middle section of the front part of the bra is also touching your chest. Otherwise, you need a smaller size.
There should be no more than one finger that will fit under the band. However, remember that it should only be snug but not digging and painful.
Perform several counts of jumping jacks in the dressing room. Your bra should not slip or roll-up.
Types of Strapless Plus-Size Bras
Like conventional bras, you will have a good number of designs to choose from when it comes to strapless bras for plus size. They come in almost every shape and style as normal bras with straps. Just like choosing a style for a conventional type, you should choose the strapless bra according to your specific need.
Bandeau
A bandeau is a flexible type of strapless bra which is just a band of padded fabric. Some bandeau bras don't come with pads. A bandeau is simply worn like a tank top and mane women use it as an alternative to a cami and use it as an undergarment for jackets and cardigans.
This type of strapless bra is ideal for girls in their puberty stage as well as women who simply want an everyday strapless bra. If you are not comfortable with underwires and boning that pinch, a bandeau is a great alternative, too.
Padded Strapless Bra
You can wear a padded strapless bra if you want good contouring of the breasts with no headlights showing. If you care less about cleavage and definition, then you should be fine with a padded strapless bra. Anyway, most padded strapless bras are supportive and provide enough lift to enhance some sagginess.
Pushup Strapless Bra
While push-up bras usually have underwires, they are primarily designed to lift for cleavage and definition. Strapless bras in this type may or may not have padding and may or may not be supported with boning.
Adhesive Bra
Given that strapless bras do not have shoulder straps, some strapless bras also do not have back straps. Impressively, they can still provide good support. Some even have cleavage-enhancing features. This type is called an adhesive bra. An adhesive bra is used for outfits that expose large areas of the back.
Convertible
For versatility, a convertible bra is a good option. Also called a multiway bra, this strapless bra comes with removable shoulder straps which you can adjust into different styles including halter, one shoulder, cross back, and conventional.
Plunge Strapless Bra
This is similar to regular strapless bras with the only difference being in the neckline. This type of strapless bra often comes with a low plunge to accommodate outfits with low necklines.
Longline Strapless Bra
When you want a strapless bra with a wider band, then a longline bra could be the solution. The wideband provides additional support, which makes this bra ideal for big-chested women. The wideband also helps conceal back fat and side bulges to make a smooth appearance under tight-fitting clothes.
Underwire Strapless Bra
While strapless bras that have underwire provide better support, these wires serve other functions, too. These wires lift the breasts to enhance the shape yet they do not create well-defined or exaggerated cleavages. The underwires also help separate the breasts to avoid the uni-boob effect.
Conclusion
Plus-size strapless bras rely mostly on the bands and underwires for support, which is why you need to find one that fits very well and is comfortable. Aside from our choices above, you can get a plus-size strapless bra that is snug with the right measurement and by using our buying advice.